My very first memory involves a cake. It was my first birthday party and my parents were putting me down in my high chair in front of this huge birthday cake. I was a fussy baby and figured they were expecting me to eat the entire thing. A temper tantrum ensued which I'm sure my parents and guests didn't appreciate. I know it seems nuts that I can remember that far back! Thank goodness that I grew out of that picky phase because now I'm like, "Give me all the cake!".
For birthdays in our home, we typically always have a cake to celebrate. I'll buy a box of Betty Crocker cake mix and frosting and do my best at decorating it. I'm not an artist so it usually ends up looking a little bit funky, but it still tastes delicious. It's the thought that counts, right?
What's cool is that Betty Crocker has recently come out with an awesome way to make a homemade cake more memorable. It also looks a heck of a lot more professional than my previous cake decorating attempts!
The Celebration Cake Kit with Edible Image Decorations from Betty Crocker is exclusively available in Canada! You can watch the video below to see three ways to make the Celebration Cake unique for your next celebration.

Share what you bake up using the hashtag #BakingwithBetty
It comes a variety of fun, edible image decorations so you can customize your birthday cake to suit the recipient.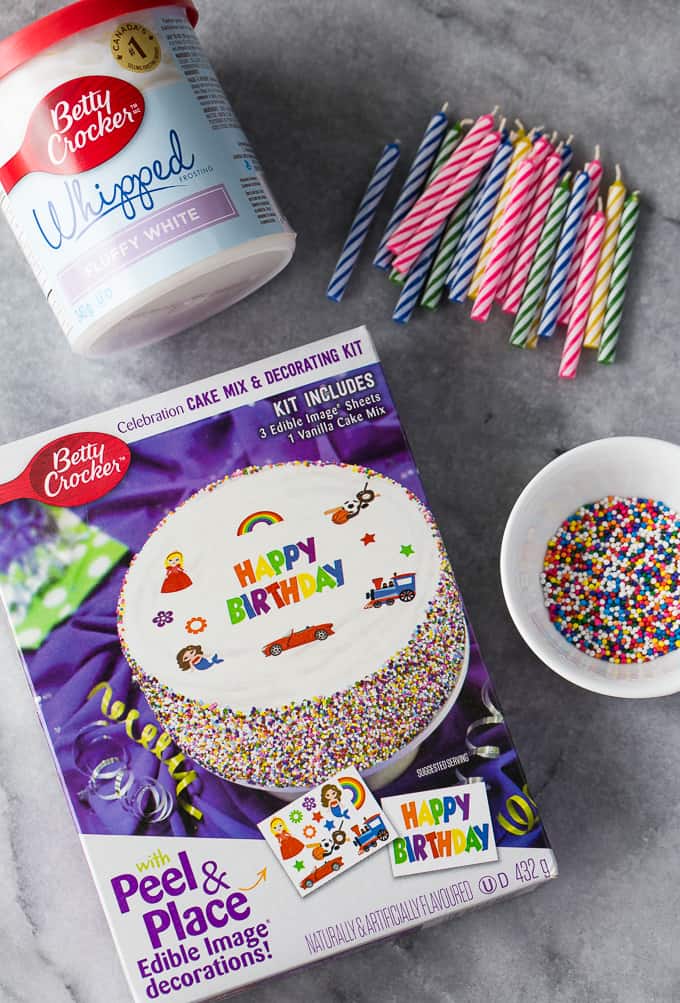 It includes a mermaid, stars, a rainbow, a car and more. It even comes in French.
Simply bake the cake following the directions on the box. Super easy. After you frost the cake, carefully place the edible images on the cake to decorate it. It's something the kids can help with, too! My daughter and I made a cake for a little girl's birthday. Isn't it cute?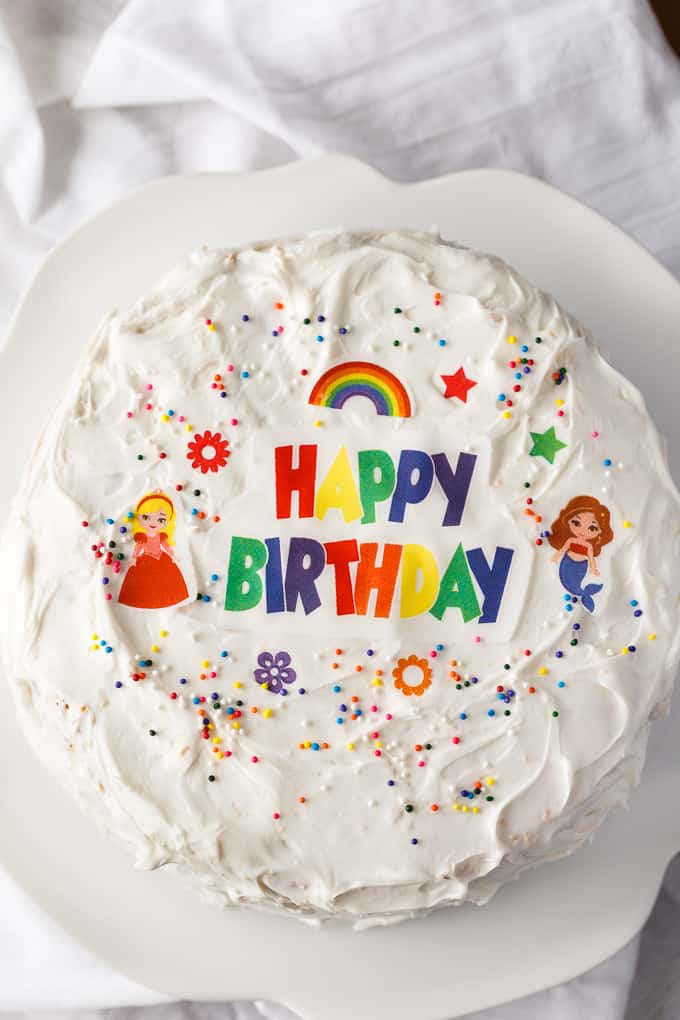 The Celebration Cake Mix & Decorating Kit includes three edible image sheets and vanilla cake mix. Grab some Betty Crocker frosting and a few sprinkles. Don't forget the birthday candles!
The cake itself is so moist and delicious. There's a reason we choose Betty Crocker cake mixes time and time again. They always turn out fabulous for whatever occasion you are celebrating.
Check out how easy it is to get creative with the Celebration Cake Mix & Decorating Kit on the Life Made Delicious YouTube channel.
For your next birthday celebration, try out a Betty Crocker Celebration Cake Mix & Decorating Kit and let you (and your kids) creativity shine!
What kind of cake do you usually serve for birthdays?
Disclosure: I was compensated for this post. All opinions on this blog are my own.