My all-time favorite pie has always been Butterscotch Meringue Pie. My mom makes it for special occasions like Easter, Thanksgiving and Christmas and I always end up having at least two slices. There's just something about the rich, smooth, sweet butterscotch filling that makes my tastebuds sing. If you haven't yet tried a butterscotch pie, you are missing out!
Butterscotch Pie Recipes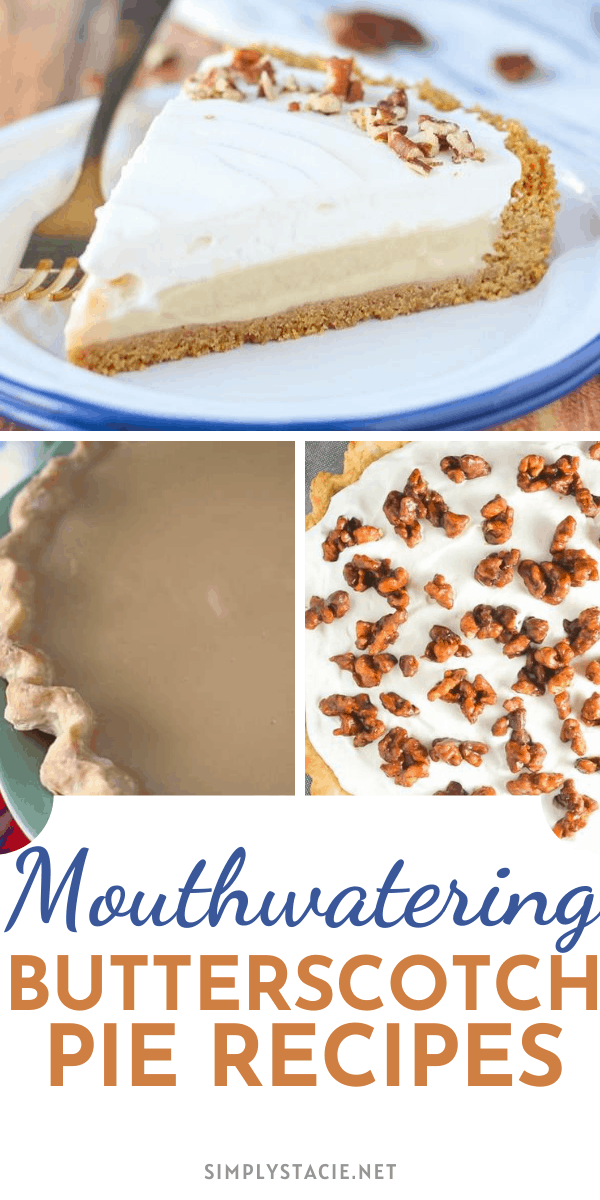 In honor of National Pi Day on March 14th, I've rounded up a collection of the very best Butterscotch Pie recipes. Yes, I know "Pi" is a mathematical term, but this special day has also crossed over into the culinary world and is celebrated with you guessed it….pies!
Scroll through my collection of butterscotch pies and you'll find that there are many ways to enjoy this delightful dessert. I'm not sure which one I'll try first. I could also try my hand at recreating my mom's Butterscotch Meringue Pie. I have a similar recipe in the collection that looks amazing.
Try my homemade butterscotch sauce.
Mouthwatering Butterscotch Pies
Love butterscotch? You are going to want to try these scrumptious pies.
Photo Credit: www.serenabakessimplyfromscratch.com
Sweet butterscotch flavor with bananas.
Photo Credit: beyondfrosting.com
The from-scratch bourbon butterscotch pudding pie is made with brown sugar, butter and bourbon. Plus this pie is topped with a bourbon whipped cream.
Photo Credit: dancingthroughtherain.com
This Butterscotch Snickers Pie is an easy and delicious no-bake dessert that everyone will love!
Photo Credit: www.abakershouse.com
Take a few short cuts to make this easy butterscotch pie! Butterscotch pudding and butterscotch chips make this such an easy dessert to enjoy!
Photo Credit: onehotoven.com
This recipe for the Classic Butterscotch Pie came right from grandma's recipe box. You will love the creamy butterscotch custard and flakey pie crust topped with a soft meringue.