This post contains affiliate links.
Loved Gone Girl? Then you'll definitely want to check out these twisty thrillers!
I read Gone Girl by Gillian Flynn a few years ago and became an instant fan of her work. The movie wasn't bad, but the book is so much better. I remember how shocked I was at the twist and how I didn't see it coming. I couldn't put this book down. That's a sign of a good book when you are up in the wee hours of the night reading. Who needs sleep anyways?!
Since then, I've devoured all of Gillian Flynn's other books (Dark Places and Sharp Objects). They were also captivating reads. I've been on a mission to find other books to read that are similar to Gone Girl. I want the same keep-you-up-all-night experience.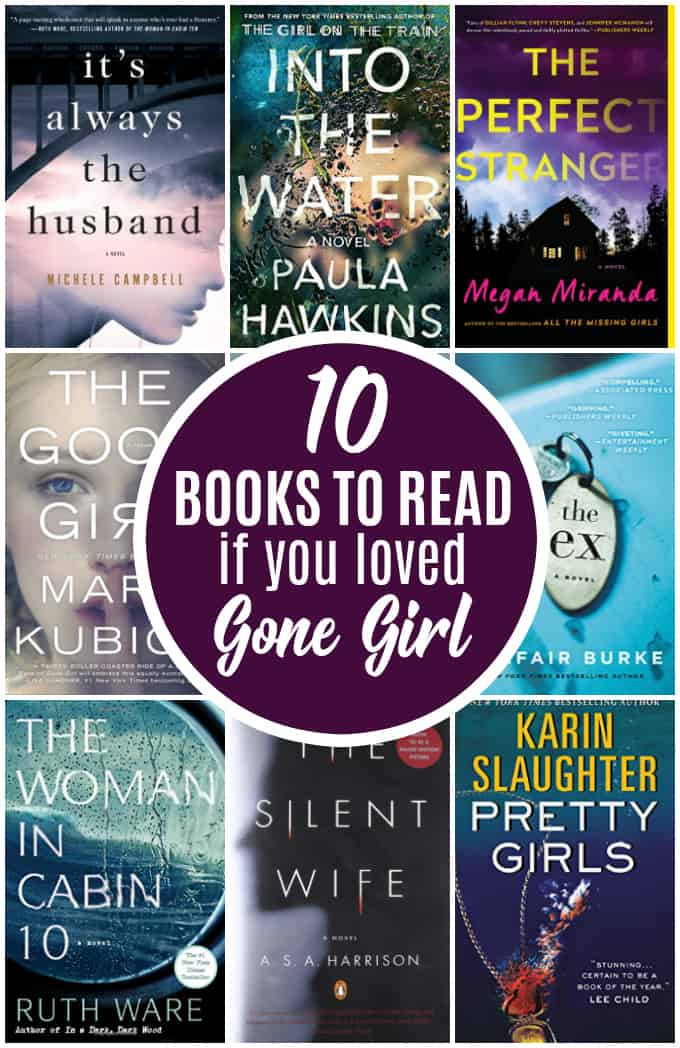 10 Books to Read if you loved Gone Girl
I'm anxiously awaiting Gillian Flynn's next novel, but until then, I can find my mystery fix with these novels. My TBR list is LONG, but that's ok. The more books in my life, the better. Reading a good book transports you away to another world and in the case of these mysteries, a dark and scary one.
As a side note, if you are a book fiend like me, you'll love this book subscription box, Sweet Reads Box. I get monthly deliveries that include a new book to read along with other bookish goodies. Yes, there is sweets involved!
Make sure to check out my other book posts: Books Like Girl on the Train, 10 Subscription Boxes for Canadian Book Lovers and 8 Subscription Boxes for Book Lovers. You might also like these gifts for book lovers.
You might also like 30 Books You Should Read in 2022 and 30 Books You Should Read in 2019.
Have you read Gone Girl by Gillian Flynn?