Ask any ten people what their favourite Christmas movies are and you'll get ten different lists. Sure, there's some overlap with which classics are best. And there are even some arguments as to whether 'Die Hard' is really a Christmas movie, just because it's set on Christmas eve (for the record, we're going with NOT but feel free to disagree!)
After much discussion and polling, here is the definitive list of Christmas movies that are sure to add a little jingle in your bells this season!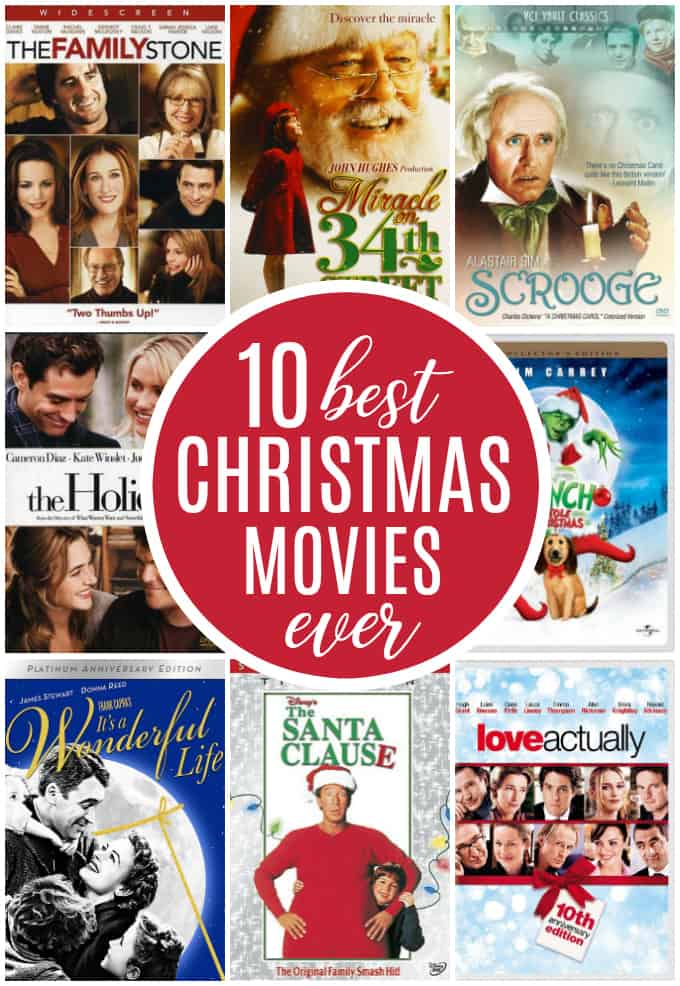 This post contains affiliate links.
10. The Family Stone — This comedy-drama is not to be missed. As the adult Stone children reunite at Christmas time in the quaintest of quaint New England homes, there are all the aspects of a good family drama that you would expect: the uptight girlfriend and her 'girl next door' sister, as well as the the 'say it like it is' daughter and the 'mom' daughter. And that's just the women! There's a ring and there's love, there's sadness too. It's got a little bit of everything, including a cheesy snowglobe.
9. Miracle on 34th Street — The ongoing debate is which version with which actress in the feature role of Susan is the best: the 1947 version with Natalie Wood or the 1994 version with Mara Wilson. Hands down, the favourite seems to be the newer adaptation. Richard Attenborough as Kris Kringle is every kid's living embodiment of Santa, so he doesn't disappoint, even for big kids. But the real star is Mara Wilson. Her pointed looks and eight going on forty-eight speech patterns are too good to be true.
8. Scrooge — Hands down, the favourite adaptation of this ages old Charles Dickens story is the 1951 version with Alastair Sim as Ebenezer Scrooge. Yes, there are other takes on this classic tale, but none as engaging as Alastair when he figures out that he isn't dead and that there is still time to redeem himself. His performance is worthy of an Oscar and Jim Carrey's performance in the 2009 animated version doesn't even come close (we won't even talk about the 1970 version with Albert Finney as Scrooge!)
7. The Holiday — Have you ever dreamed of running away from home for Christmas, leaving behind all the usual trappings of the holiday and instead, doing things another way? The two leading ladies in this 2006 romantic comedy, starring Kate Winslet and Cameron Diaz do just that, trading homes in a fraught attempt by each of them to avoid being alone at Christmas. This is a fun movie, with added enjoyment provided by the characters played by Jude Law and Jack Black. But the real gem in this movie is Eli Wallach, playing retired screenwriter Arthur Abbott. He steals the show more than once!
6. The Polar Express — Hot cocoa and marshmallows are a prerequisite for watching this movie, destined to become an animated classic. Tom Hanks, as the voice of… several characters including the Big Guy himself, has just the right tone and the movie is a non-stop adventure to the North Pole that kids young and ever so slightly older will love!
5. The Grinch That Stole Christmas — Here again, we've got the classic set against the remake. Which is better? The 1966 animated version with the voice of Boris Karloff as the Grinch, and the cutest Cindy Lou Who that ever was? Or the 2000 Jim Carrey version? Again, the classic takes it with the narration by Karloff that is simply perfect for the character. Roast beast, anyone?
4. It's a Wonderful Life — Bedford Falls looks like the perfect little town, and life is just as it should be in this Frank Capra film, first released in 1946. Nominated for five Academy Awards and placed in the ranks of the most critically acclaimed films ever made, Jimmy Stewart carries us away with him to understand the meaning of giving, receiving, despairing but ultimately loving life to the fullest.
3. The Santa Clause — Wouldn't it be great to wake up one morning and discover that your father is Santa Claus? Talk about an awesome family business to inherit! In this 1994 now classic movie, Tim Allen dons Santa's clothing after the latter falls of the roof and suddenly, by virtue of the small print on a card, becomes Santa Claus. His son is thrilled with the change in family status. His ex-wife? Not so much. For a fun movie that all ages can enjoy, put this on and sit back to enjoy a good old giggle.
2. National Lampoon's Christmas Vacation — Can any Christmas movie list be complete without this classic? If it weren't for bad luck, Clark W. Griswold and his family wouldn't have any luck at all, or so it would seem as one disaster after another happen, conspiring to kill the spirit of Clark's dreams of a down home family Christmas. White dickeys, antler egg nog cups, exploding Christmas trees and visiting in-laws are only the tip of the iceberg when it comes to the rollicking good fun the Griswold family shares. And as the saying goes, if you can't beat them, join them!
1. Love Actually. This 2003 now classic romantic comedy follows ten different storylines, all intertwined and intended to reflect the different aspects of this thing called love. How can you not love Bill Nighy as an ageing rocker? Or Colin Firth as the thwarted writer? The rest of the incredible ensemble cast are delightful to watch, but here's a tip: keep this movie to enjoy when the kids are in bed and you and your favourite movie partner can break out a bottle of wine or a little liqueur in your cocoa. Trust us.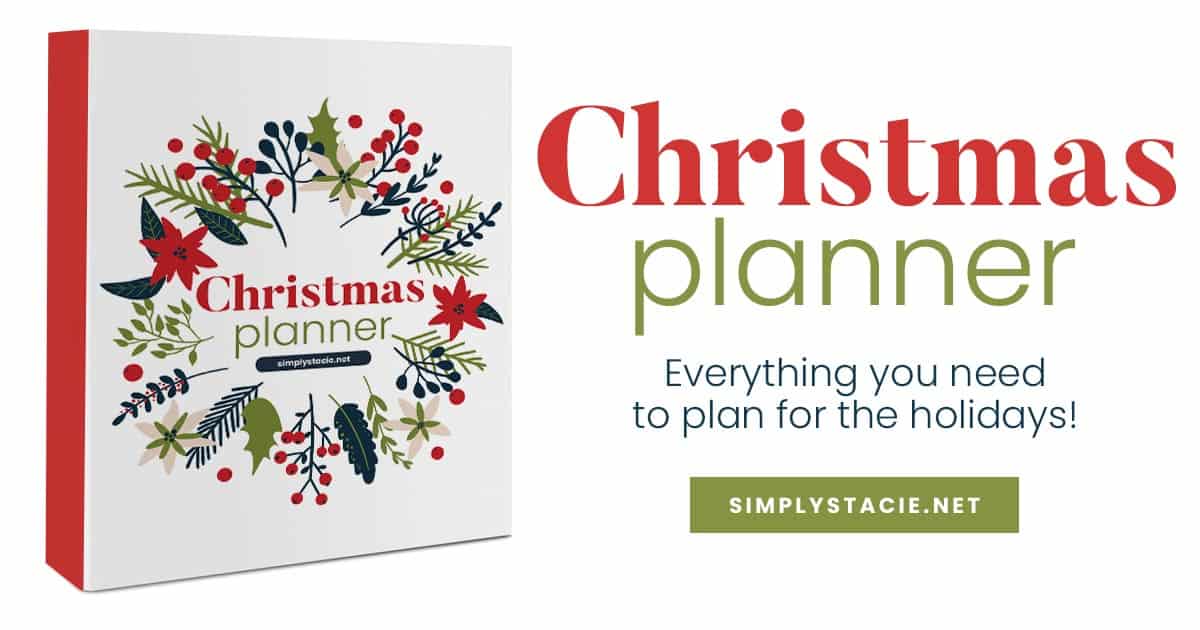 Honourable Mentions
We'd be remiss if we didn't list a few honourable mentions that you can add to your viewing list but remember: don't spend the whole holiday in front of your TV!
Get out and make a snowman, go look at the twinkling lights or get together with friends and family. Make a movie of your own this Christmas; just don't forget the eggnog!
Your kids might also enjoy the magic of Portable North Pole! You might also like this Countdown to Christmas printable.
What are your favourite holiday movies that didn't make the list?