I didn't start using coupons regularly until August 2014. I started reading everything I could find to learn more about it and put into practice. I'm not an extreme couponer, but I will use a coupon if it's for something I need. My favourite is when I can find something on sale that I need to buy AND I have a coupon. It's a double whammy!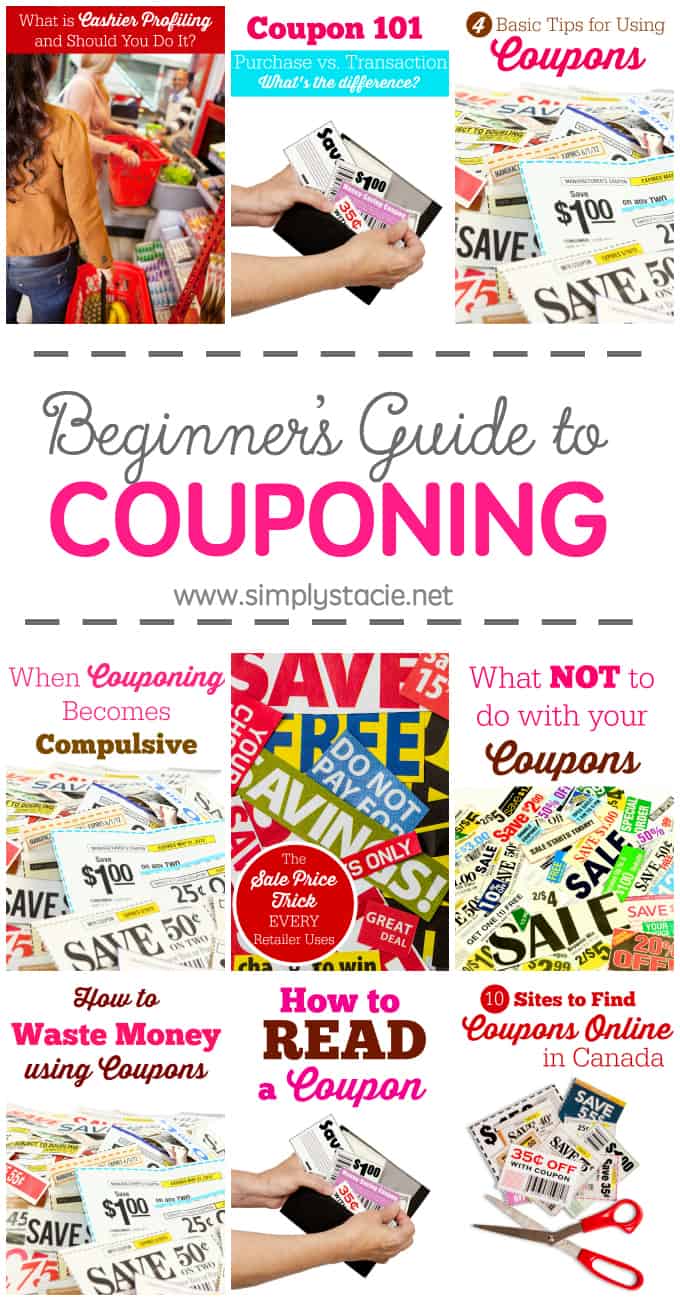 I've written quite a few posts on the subject over the last year and I'm sharing them all here in this resource, a Beginner's Guide to Couponing, in case you missed them. I've also included a few other posts that I thought would be worth checking out too.
Canadian store coupon policies
10 sites to find coupons online in Canada
How to get free coupons in the mail
Join coupon trains to save money
Do you use coupons when you shop?