Everyone is talking about the new Disney movie, Beauty and the Beast. All my friends on Facebook are taking their kids to see it and raving about how wonderful it is. My daughter and I have been anxiously waiting to go to the theatre to watch it too. We went this week and now can see what all the fuss is about. Beauty and the Beast is amazing and we both loved it. What better way to celebrate this amazing movie is with some Beauty and the Beast toys.
My favourite part of the movie was the ballroom dance with Belle and the Beast. I loved the romance and watching them fall in love. Bridget loved the singing, dancing and special effects of the "Be Our Guest" scene. It was truly spectacular to watch.
I was 13 years old when the original cartoon version of Beauty and the Beast came out. I remember watching it and enjoying it back then too. If I had to choose between the two movies, I'd pick the 2017 release. If you haven't gone to the theatres yet to see it, you need to go! Trust me, you won't regret it.
Disclosure: I was compensated for this post. All opinions on this blog are my own. This post contains affiliate links.
Beauty and the Beast Toys
For those of you craving more Beauty and the Beast, you will want to check out the selection of toys available at Toys"R"Us stores and online at toysrus.ca. They are THE destination for all the hottest new toys from the movie. Your kids will flip out when they see them. I had a chance to check out several of them and the kid in me squealed in excitement when I opened the packages.
Here's a quick peek at some of the new Beauty and the Beast toys available at Toys"R"Us!
Enchanting Ball Gown Belle Doll: Belle is breathtaking in her beautiful yellow ball gown with flecks of gold. This was the outfit she wore in my favourite scene for her ballroom dance with the Beast. She also comes with a hair piece, necklace and removable shoes.
Grand Romance: This set features Belle in her stunning gown and the Beast in his ballroom attire. Doesn't he look dashing? Kids can re-enact this famous scene or create their own romantic tales. Get it at Amazon.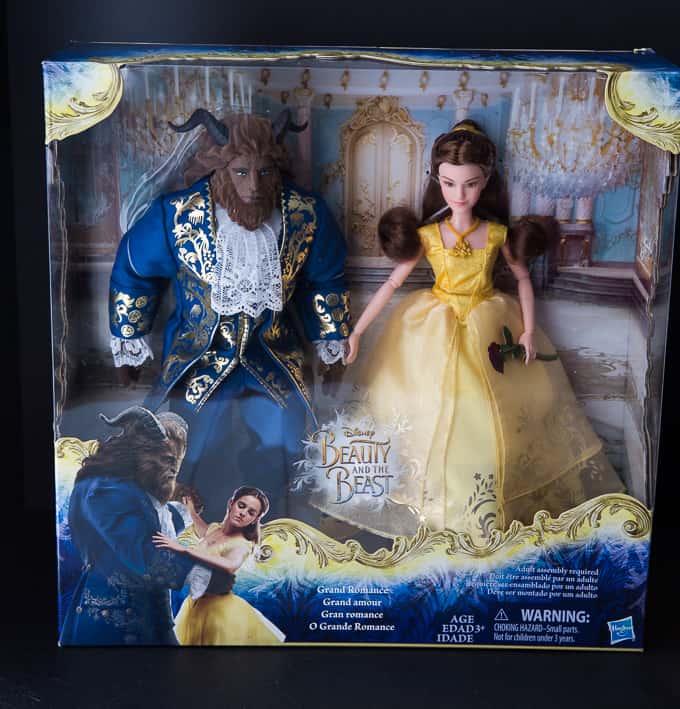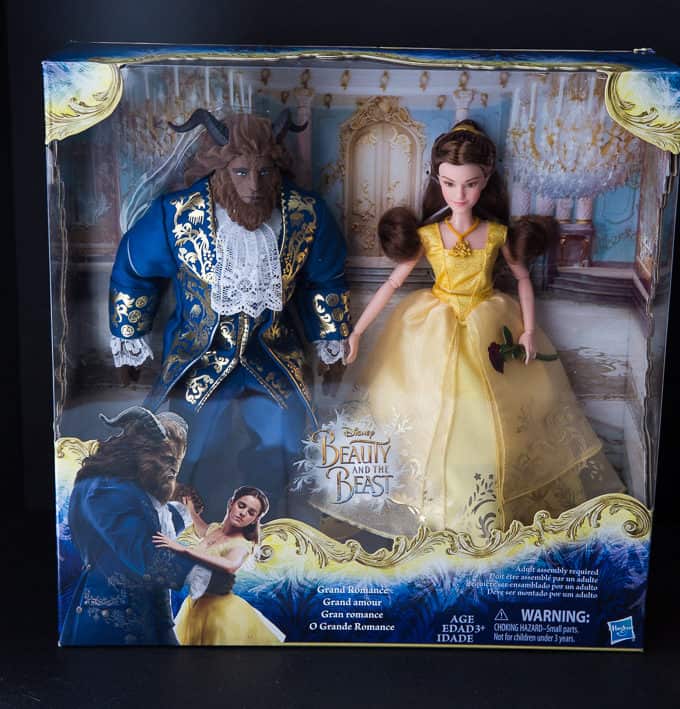 Belle Red Dress/Cape Doll: This bigger version of Belle is 14 inches tall and features her dressed in a red dress and removable cape with a hood. Isn't her hair beautiful? Get it at Amazon.
Belle & Phillippe: Belle would have never met the Beast if she didn't have Phillippe, her horse, to take her on her journey! This 15-inch Belle doll has articulated arms and legs so she can ride her horse and go on more adventures. This toy was Bridget's favourite because she is a huge horse fan and rides horses just like Belle!
Belle's Ball Gown: Your little one is going to love dressing up as Belle to go to the ball! This dress is inspired by the one Belle wore in the movie and fits size 4 to 6x. I have a niece who is going to love it! Get it at Amazon.
Belle's Dress Up Accessory Set: Complete Belle's ballroom look with this beautiful accessory set featuring two feather hair combs with jeweled details, rose earring and a tree of life pendant necklace.
These toys are only a sample of the Beauty and the Beast toys found at Toys"R"Us!
Which Beauty and the Beast toys are your favourites?