This post contains affiliate links.
Back to school shopping is one of those times of year that many of us love to hate. Whether you have one child, or two, in grade school or heading off to university, it always feels like there is a lot to buy all at once!
Finding the best prices on everything your family needs is the order of the day, but how can you do that without running around from store to store, like a chicken with its head cut off? Easy! Follow these tips: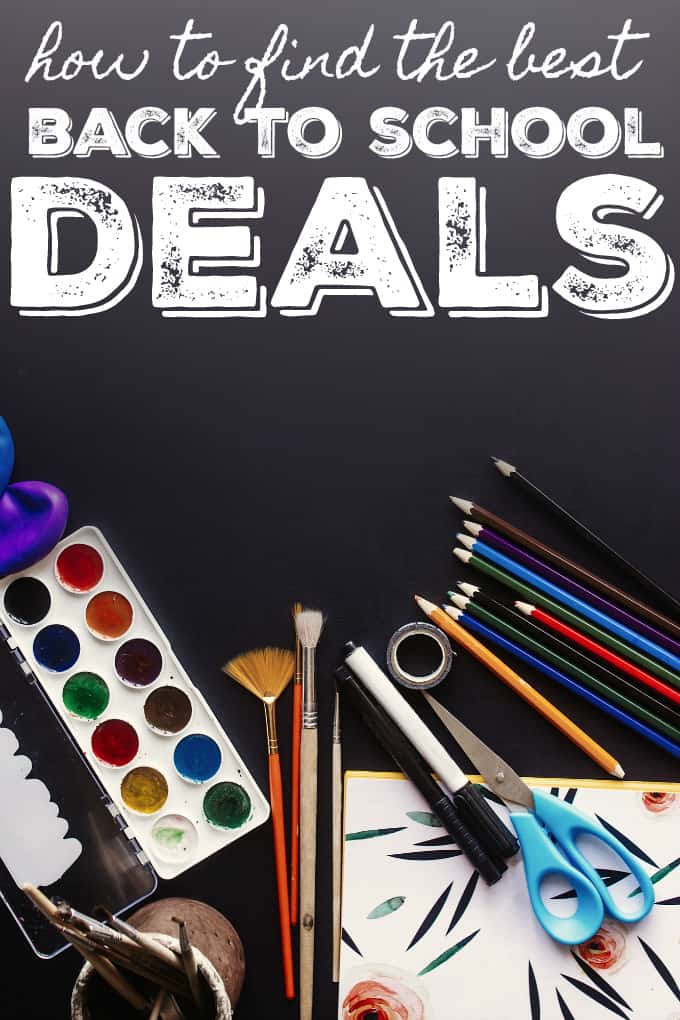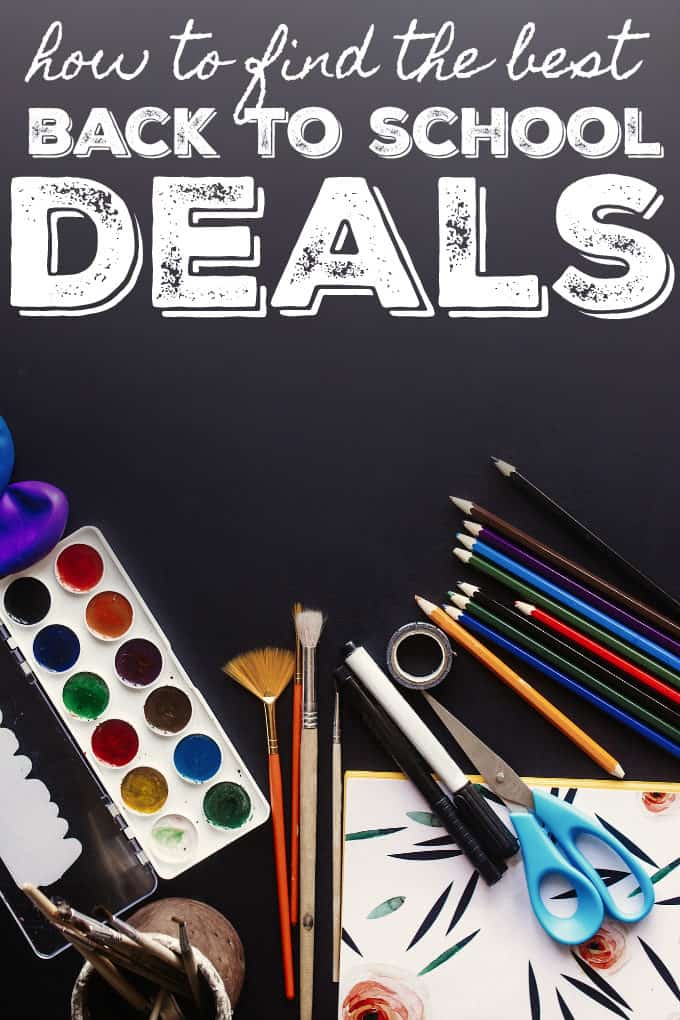 Shop NOW!
Back to school deals are already on the shelves with major retailers. After all, snow suits should be arriving any minute now, so you're almost late for pencils and binders! It might feel like you're ruining your summer by thinking about back to school but really, it's the contrary! Get it done now and while everyone else is running around at the end of August, you can kick back with an umbrella drink and watch the parade from your porch!
I can hear you now: "But what if they lower prices even further, closer to September?"
They might, but it won't necessarily be on the brands or the items that your kids are clamouring for. If a certain brand of backpack is what they want, the best deals are right now! For things that you don't need to be picky about, the discounts will be deeper in the weeks after school starts so see what can wait and what can't.
Go through existing clothes and supplies
Some clothes—including uniforms—can be handed down and some supplies were barely touched. Make sure you have a storage bin for all supplies so that you can, at a glance, see what you need and what you don't. In other words, take inventory so that you can make a list of only what you do need.
As for clothes, see what fits and doesn't fit, at least to get them started at the beginning of the year, when it's still quite hot out. Unless they wear a uniform, a lot of their summer clothes will still be good to go. The autumn clothes can wait a little longer.
Does the school have a list?
If your school provides a list in advance, use it. Typically, aside from the standard clothes, most younger kids will require indoor running shoes, as well as their outdoor pair. If you need uniforms for gym or if there are dress codes, it's best to have a detailed list of these before you go shopping, so you don't end up buying the wrong pieces.
As for supplies, every school and teacher is different but, you can't go wrong with a basic list. There's no need to buy EVERYTHING at once: you can always add bits and bobs later!
Pens

Pencils, erasers

Coloured pencils

Ruler

Markers

Binder with lined paper and/or spiral notebooks

Folders for storing papers and tests

Scissors and glue sticks are always useful for projects
The teachers will ask if they need something, though most will ALWAYS ask for boxes of tissue, so stock up on a few extras when those are on sale!
Don't forget:
Backpack — because the 8 year old will NOT be happy with the My Little Pony knapsack from last year!

Lunch box

Small thermos for hot lunches

Refillable water bottle
You might already have these items but check them to make sure they're in good working order and ready to go.
Talk to your kids about limits
Yes, it would be nice if Johnny could have the latest tablet or tech product but it might not be in the budget, so it's best to set reasonable expectations about what they're going to get for the start of the year.
Even the 'right' jeans or the 'perfect' sweatshirt with a character on it can start adding up. For older kids, this is a good opportunity for them to start learning the value of money and how they can spend their allowance. You can decide to pay the 'going price' for jeans and if they want the upgraded, super snazzy pair? They can pay the difference. That's fair enough, isn't it?
Shop with a list to stay on budget
Do you remember that line from "You've Got Mail", where Joe Fox (played by Tom Hanks) says: "Don't you love New York in the fall? It makes me want to buy school supplies. I would send you a bouquet of newly-sharpened pencils if I knew your name and address…" There IS something in the air with the beginning of the year that makes you want to buy ALL the pencils, so go shopping with a detailed list and don't stray from it.
You can use e-flyers or price comparison apps to find the best deals and prices, so you know what your budget should be (roughly) and can hit the stores forewarned and forearmed. Just remember that getting most of the shopping done in ONE place might, if you value your time, be more cost effective than running around from store to store, for individual discounts.
Buy some things in bulk
Pencils, crayons, glue sticks… all things that don't go bad and will always be needed from year to year and which are often sold in bulk at the big box stores. Just make sure you know your unit prices, so that you are sure you're getting the best deal possible.
Consider where you're shopping too!
Shopping at the office supply store may SEEM like the obvious choice for school supplies, but when it comes to bottom line pricing, you can do better at other big box stores at the right time of year (like now!) Another store that you might think would be cheaper, but in the case of school supplies, may not be: the dollar store. Know your pricing and don't get caught out.
With all this under your belt, you're ready to hit the store, armed with your list, and ready to be done in one trip, right? See you on the porch, umbrella drink in hand!
If you have any tips or tricks when it comes to back to school shopping, share them with us! We'd LOVE to read them!