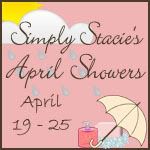 For review, Red Rock Studio sent me a bottle of their Natural Foaming Body Wash. ($11) Made with Saponified Organic Oils of Coconut, Olive and Jojoba, Organic Aloe Vera and Rosemary Oil. I really enjoyed my bottle of body wash. From the pump style bottle to the rich lather it gave even on a wash cloth to the way it felt on my skin and left my skin feeling soft. No smell but none needed as smell is what the harsh chemicals are for…not the natural ingredients. It is gentle and didn't dry my skin out at all. I loved it!!!!
To find out more about Red Rock Studio, check them out at www.redrockstudiousa.com They also have products for children with their Rub a Dub Baby Luv line.
Disclosure: I was not financially compensated for this post. I received a sample of the product for review purposes. The opinions are my own, based on my personal experience with the product.