This post is for the people who want to decorate their home for Halloween, but are sick of the same ol' same ol'. There is nothing wrong with using pumpkins to decorate, but perhaps this year, you want to do something a little different with your decor.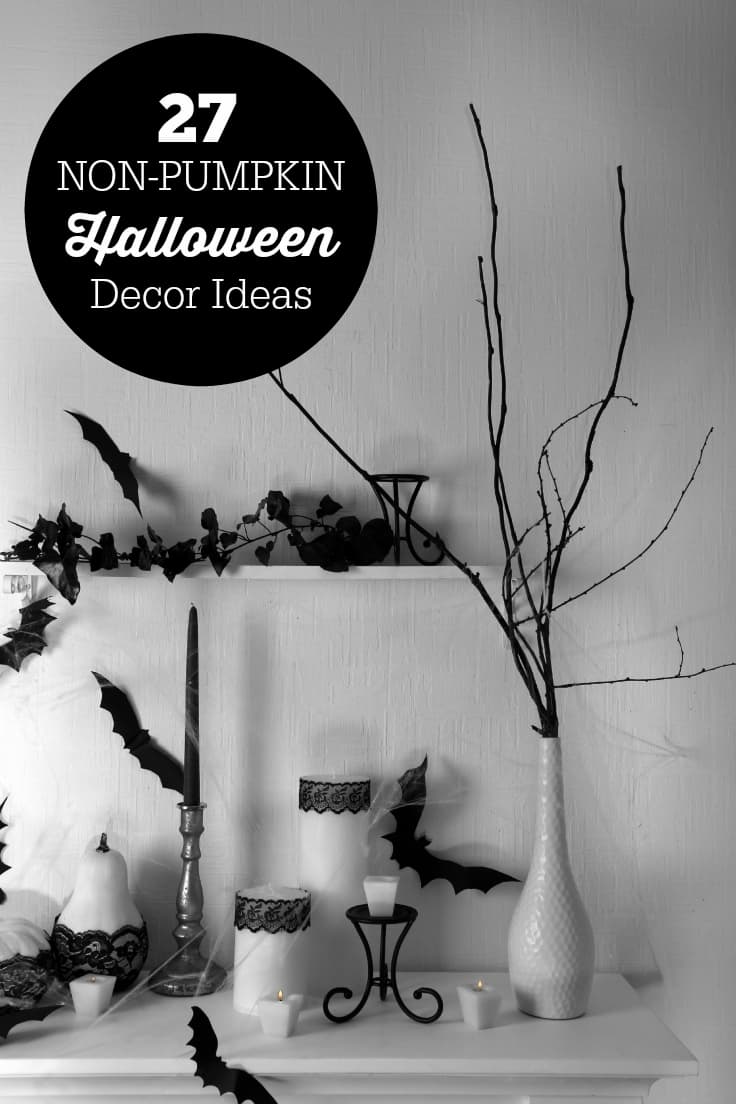 Non-Pumpkin Halloween Decor Ideas
Good news. I've found loads of easy DIY non-pumpkin Halloween decor ideas to help you set the proper mood for the season. Choose one or a few you love and get creating!
DIY Halloween Wall Art
DIY Snake Vase Filler
Washi Tape Spider Web
Halloween Black Cats
Spooky Eyeball Wreath
Halloween is my second favourite holiday for decorating my home (Christmas is #1). I'm over store-bought decor and it's DIY all the way for us. It's cheaper, more creative and fun. Some of the tutorials you can even get your kids to help with.
Michael's is my one-stop shop for all craft supplies. They have all their Halloween supplies out now. I get their emails and have their app so I never shop without a coupon. So here's a quick tip if you shop there too, get their free app or subscribe to their newsletter! And no this post is NOT sponsored. I would always tell you if it was anyways. I just really like the store.
Do you decorate your home for Halloween? If yes, do you make your own decorations or buy them?