I can't remember any year that I wore a mask for Halloween. They are hot, stuffy and smell weird. It's makeup all the way for us. I love a good creepy costume with an equally Halloween makeup. Thank goodness for the Internet and its wealth of creepy Halloween makeup tutorials. Some of the ones I found are genius and truly scary. I'd freak out if one of these creatures showed up at my door!
If you're still not sure what your costume will be this year, check out these 25 creepy Halloween makeup tutorials. Some of them look so realistic that I had to look away! I think it would be fun to try a few to see if you can recreate the same effect at home.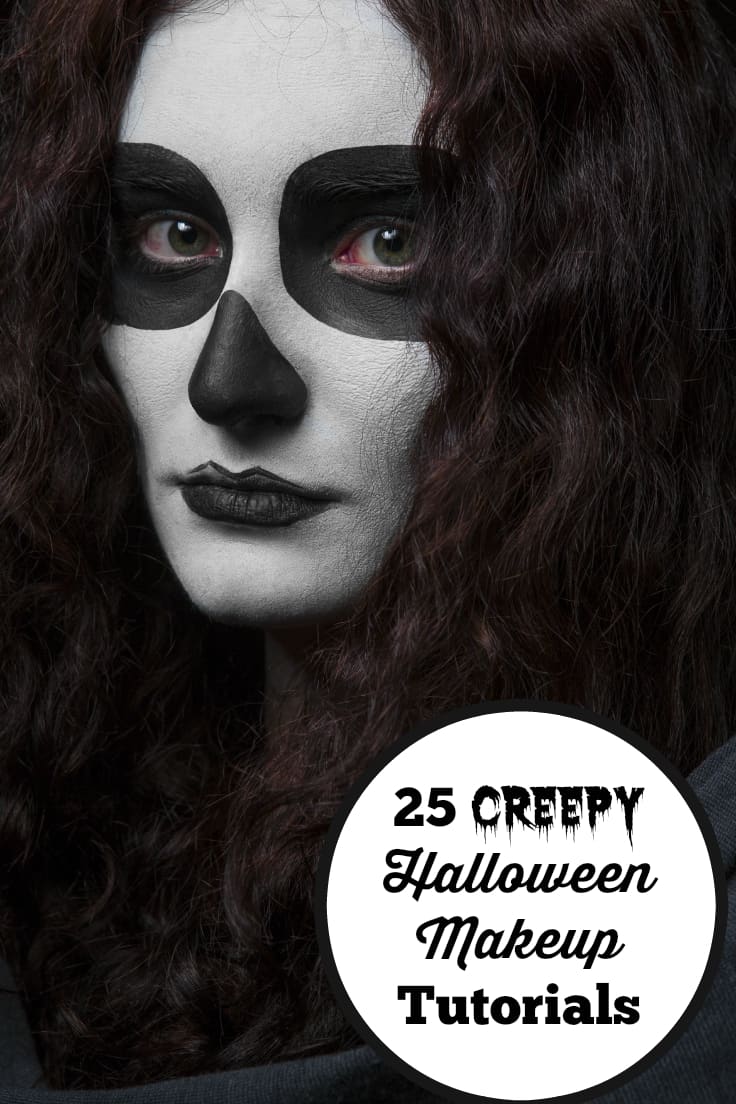 Creepy Halloween Makeup Tutorials
Getting creative with creepy Halloween makeup can be done with just a few supplies, most you probably have on hand already!
Zombie Makeup Tutorial
Poison Ivy
Ventriloquist Dummy
Weeping Nun Makeup Tutorial (Super creepy!)
Pretty Zombie Costume
Bride of Chucky
Victorian Goth Makeup Look
Evil Princess
"All Eyes" (Tim Burton Inspired)
Easy Goth Makeup
Maleficent (Video)
Which one do you like the best?