I was at Michael's last week and their fall decor section is full of projects waiting to take shape. I'm partial to the craft pumpkins myself because there are SO MANY different things you can do with them. I have them sitting on my shelf above my buffet in my dining area waiting for me to decide what to do. I've done spray painted pumpkins before in a chevron design. However, I think this year, I'll try something different. I'm not sure what yet though!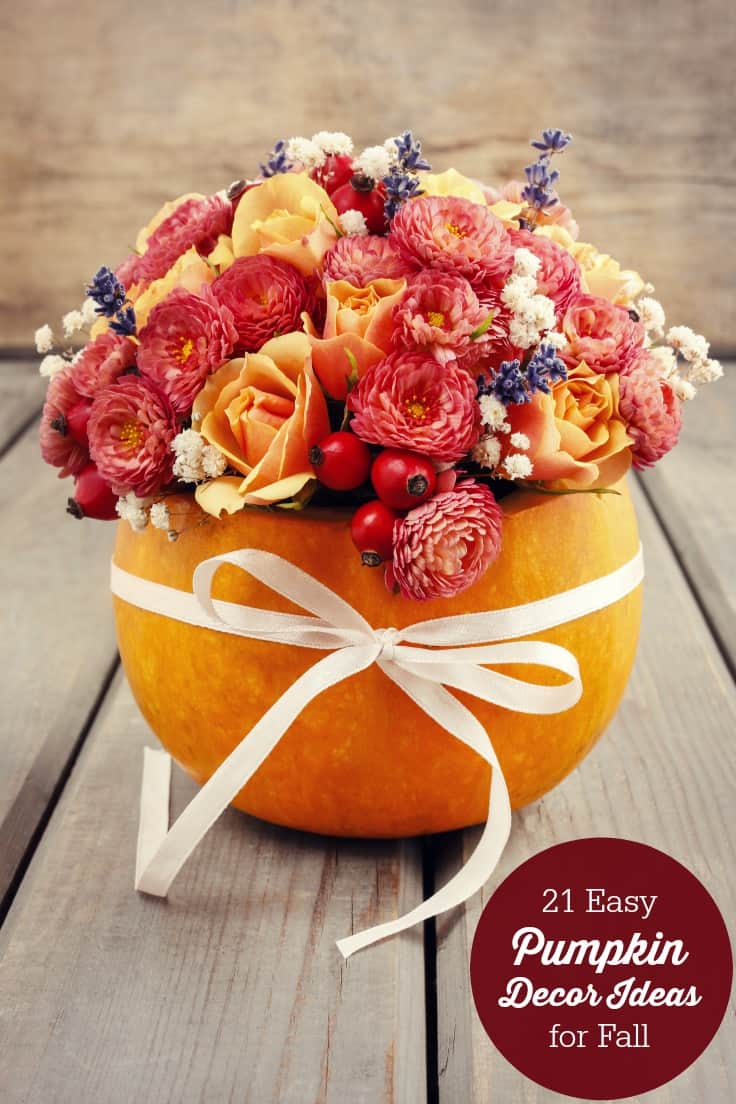 Pumpkin Decor Ideas
Thank goodness for Pinterest! What would we all do without Pinterest? I found a bunch of easy pumpkin decor ideas for fall that caught my eye. I've included the link to the Chevron Pumpkins I made a few years back too.
Anddddddd I also have a Pumpkin Crafts Pinterest board. Check it out for even more pumpkin love.
Which of these pumpkin decor ideas do you like the best?