Print out this 2020 Yearly Calendar Printable today and get a jumpstart on the new year. Use this monthly calendar to keep track of goals, tackle appointments and school events and even track your family birthdays for each month.
If you love printables you will really love this 2020 Yearly Calendar. You will have a simple and clean calendar that you can stay on track and conquer the new year in style.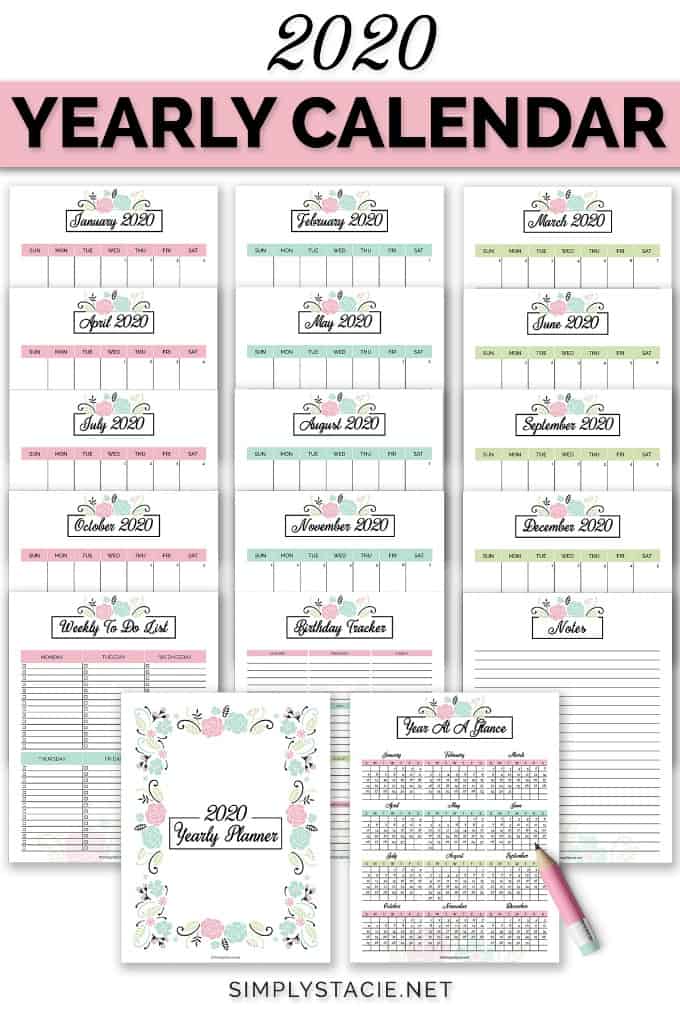 Month by Month Calendars
Colorful, fun, elegant and a great layout for all your planning. I am the type that has to write out all my tasks, or things can get lost. We live in such a fast-paced world, having a home calendar helps our family make sure we all know who is doing what and when.
These month by month calendars with a floral print are a colorful and fun calendar to use.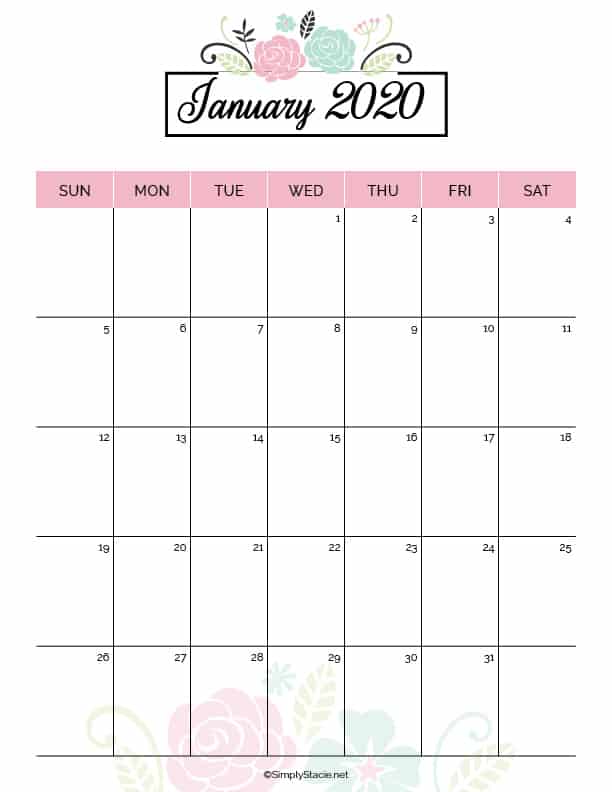 Ways to Use this Monthly Printable Calendar
Track goals you set for yourself or business for each month.
Write down appointments, and family events so it is a central spot where you can keep track.
Do school schedules for all the extracurricular events.
Meal plan for the family each week.
Use as a work calendar for projects and deadlines.
Countdown to the big family vacation coming up.
Birthday tracker for all your family and friends.
Use as a fitness tracker for your workout goals. Many are doing a 100-day challenge and it is a great way to stay on track.
And More.
There are so many ways you can use this printable calendar. Those are just a few ideas to help get your mind turning on how you will get the most use out of this printable.
Year at a Glance Calendar
You also get a year at a glance calendar, which is always handy. It has all the months on one printable page so you can see the days of the week a certain day falls on and more. It offers the same pastel floral designs as the monthly calendars do.
Enjoy my coordinating floral calendar to track and stay on schedule for 2020.
Birthday Tracker Printable
You also get this awesome birthday tracker printable. This is an awesome page that you can track everyone's birthday for each month. Each month has spaces for you to write down the birthdays for each month. I love having this because I tend to forget birthdays from time to time.
So having a page to use as a master's birthday tracker will help you when filling out your month by month pages.
Notes Printable
I also thought having a notes printable can come in handy. This can be used for anything you might want to track notes on. You could print off a few of these to use and put on a clipboard next to your work station to track notes or more.
Weekly To Do List Printable
Another great perk of this free printable calendar set is it comes with a floral weekly to do list printable as well. Print this off and use it each week for your broken down tasks you have.
Whether it be meetings to attend, to-do list for chores, school events, meal planning, and more. You will really love this clean and organized printable to help you master each week for the entire year. Print out as many of these as you would like.
I have also found putting them in a plastic cover and using dry erase markers is a great way to save paper and still use the to-do list for each week. Or place it in a picture frame and use dry erase markers to write and wipe away for each week.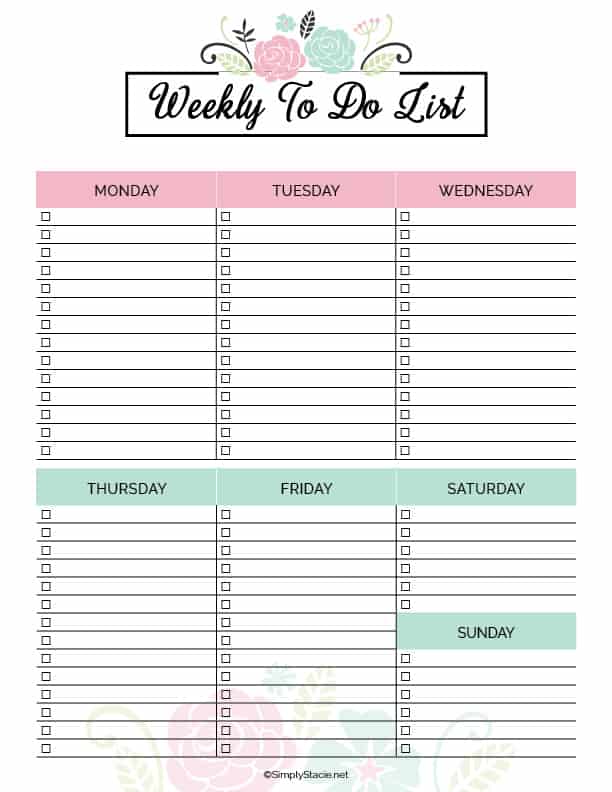 2020 Organizing Printables
Whether you are an empty nester or a mom to a handful of kiddos these 2020 organizing printables and month to month calendar will keep you set up for success.
Ways to Use the Month to Month Calendar
Punch holes and place in a 3 ring binder and use it at your desk or table in the home.
Hang the monthly calendar on your wall in the home.
Create a station in your home on the wall with all the calendars so you get a year at a glance.
There are so many ways to utilize these calendars and other organizing printables.
You might also like this 2020 Fitness Planner, 2020 Financial Planner, 2020 Meal Planner and 2020 Household Planner.
Make sure to check out Get Organized in 2020 with Free Printables with LOTS more printables!