Don't you just love a new year? Twelve glorious, fresh, new months with which to do so many things. There will be birthday parties, anniversaries, and graduations. There will be new beginnings too — the start of a new school year, a new job, or a move to another state or even another country.
I love these printables because I can record what's coming up, make more than one copy for multiple rooms/people or reprint one or more when I mess up and have scratched out and changed plans so many times there is no more room left to write on that day.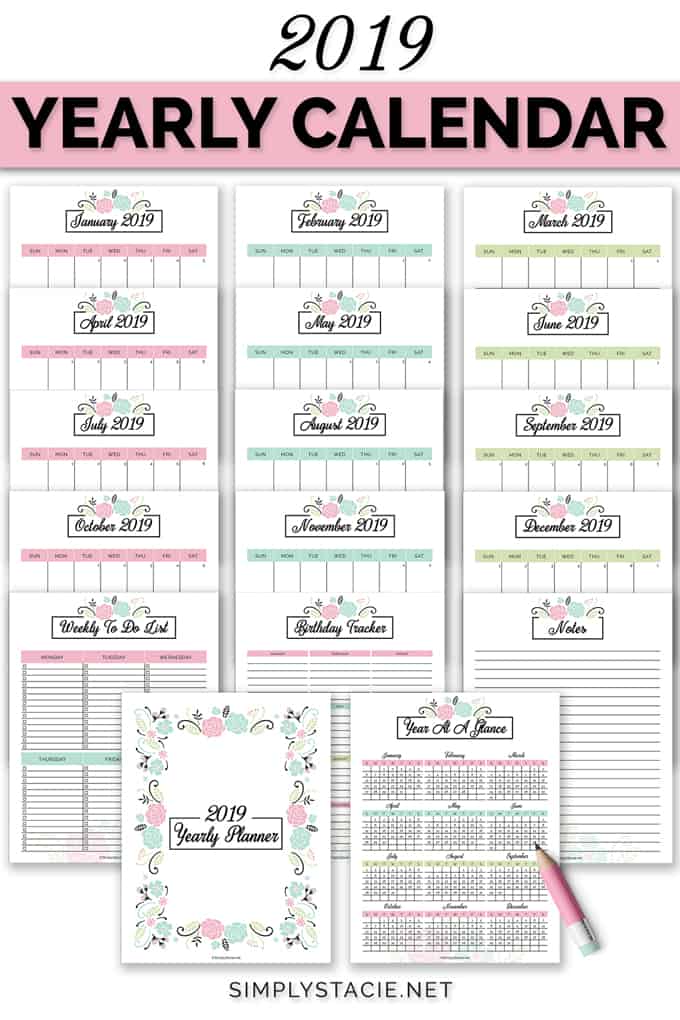 See the year at-a-glance, every month individually, and keep track of every week in between, plus everyone's birthdays with these 17 calendar printables for 2019.
2019 Yearly Calendar
Year At A Glance
How many weeks until vacation again? Is it time for your six-month dental cleaning? Find out fast by looking at all 12 months at once.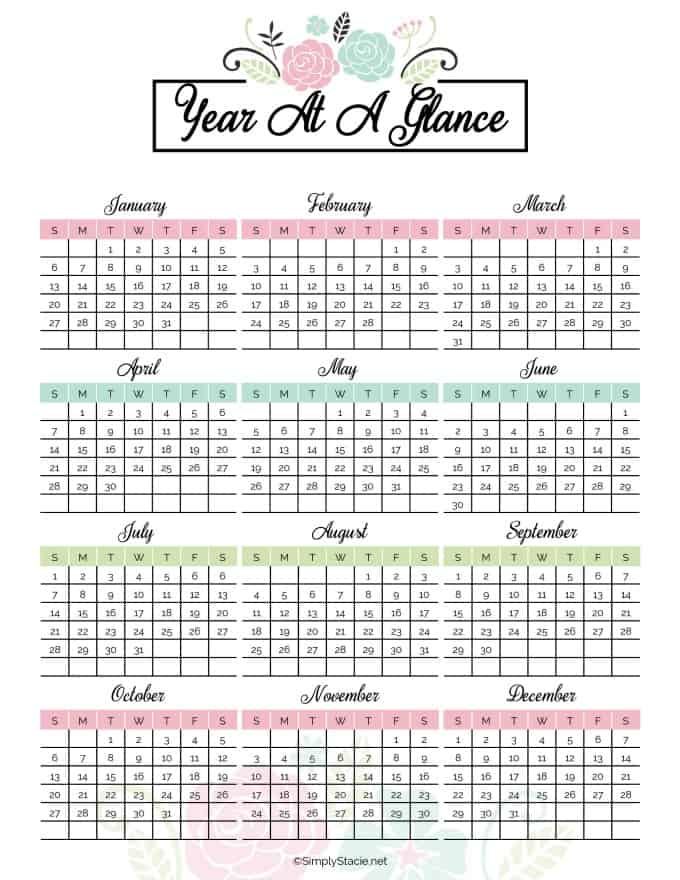 Month-by-Month Calendars
View, print, and write on each month individually, or bind them all together at the top for a flip calendar you can hang on your wall. You can use the first printable as a cover. Simply print it out on harder card or resume paper stock to add a little protection for the inner pages.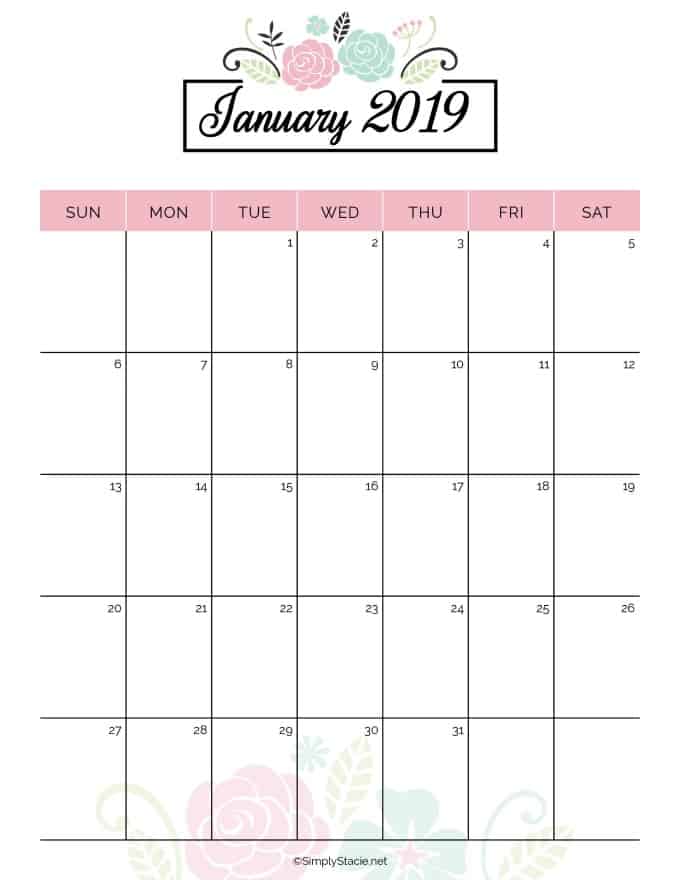 Birthday Tracker
Save yourself the hassle of writing everyone's birthdays down in each individual month and record them all right where you can see them, on one handy sheet.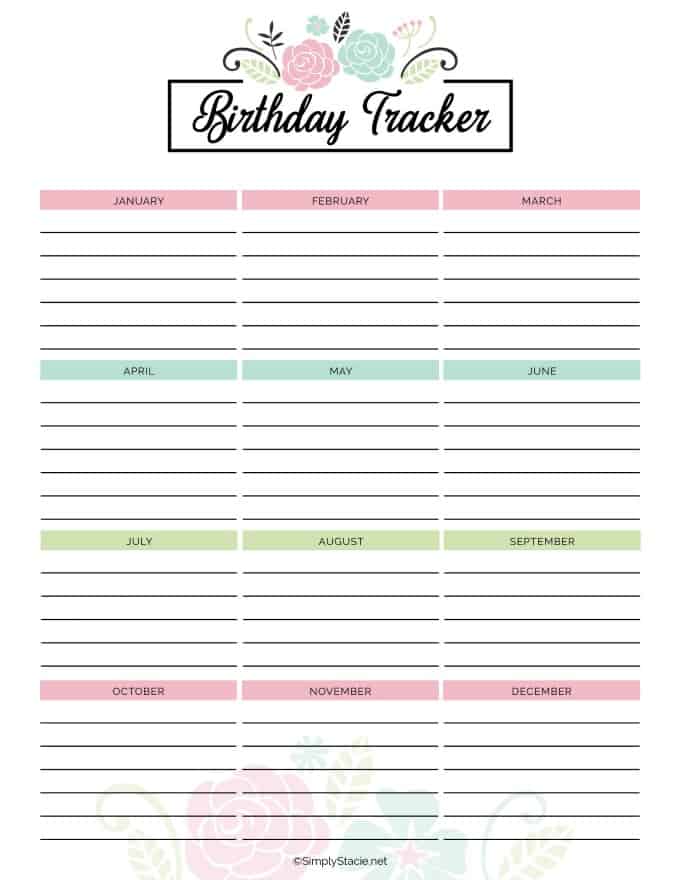 Weekly To Do List
Go ahead and print off about 60 of these and keep them in a nice stack in your office or kitchen for jotting down weekly chores, errands, appointments, and other important tasks as they arise.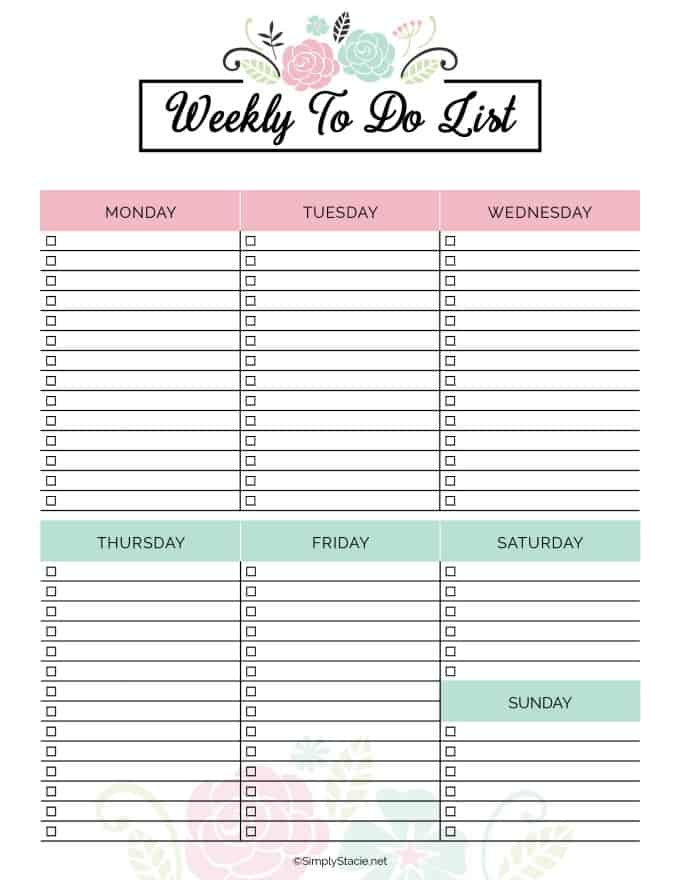 Notes
For everything else, there is the pretty note page. My favourite thing to write on this page is to remember to print out more notes. 🙂