7 Horse Lovers Subscription Boxes
Are you a horse lover? My daughter, Bridget, is which is part of the reason I've been searching online for horse lovers subscription boxes. What better way to celebrate a love of horses than a monthly box filled with equestrian goodies?
Bridget started riding lessons a few years ago. She's become quite the little rider and now competes. She's won several competitions. I'm very proud of all she has accomplished. It's nice to see her passionate about a sport. I like to say it keeps her out of trouble! She's a teenager now.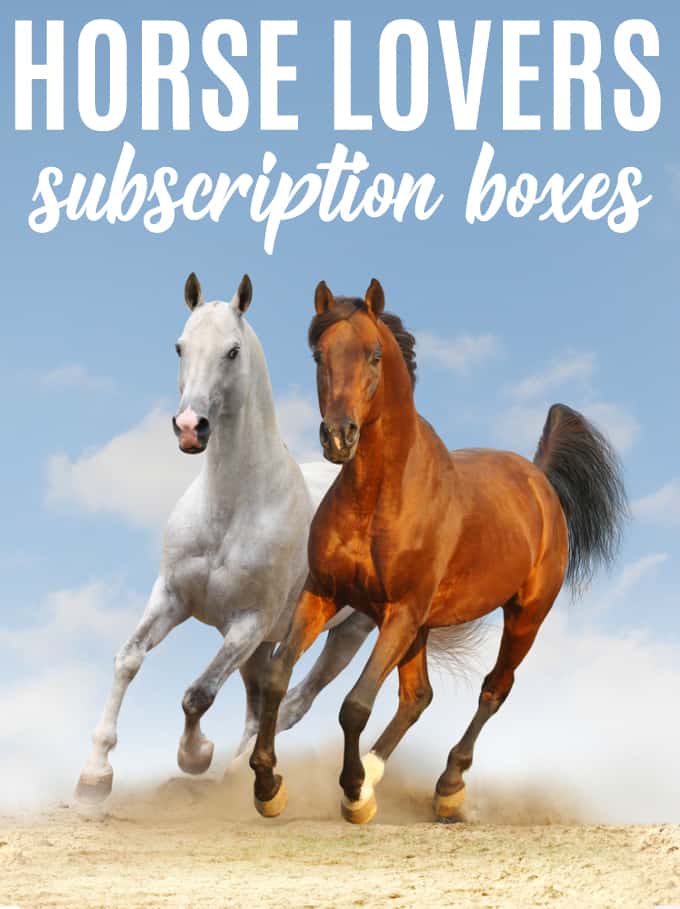 I wish I could buy her all these subscription boxes. She'd be in horse heaven! Now, I need to decide on which one and the decision is going to be tough. They all look wonderful and I know she'd be smitten with any of these subscription boxes.
Horse Lovers Subscription Boxes
This post contains affiliate links.
Decisions, decisions! What do you think after checking out these boxes? I can't wait to see the look on Bridget's face when she gets her box in the mail. She's going to be so shocked!
I've written quite a bit about subscription boxes in the past. Check out my post about FabFitFun and Sweet Reads Box.
Who is the horse lover in your life?