I know what it's like to wake up in the morning ready to seize the day. I get dressed and have my coffee thinking today is going to be a great day. I have plans with friends that I haven't seen in a while and have been really looking forward to getting out of the house. Everything is going great until my body decides it doesn't want to cooperate. I guess it didn't get the memo that I want to have a good day and forget any aches and pains. Instead, my skin is acting up and I'm starting to feel that old familiar, and very uncomfortable, itch.
If you suffer from eczema, you know the kind of itch I'm talking about. The annoying, can't-think-of-anything-else urge to just scratch and scratch. It seems almost impossible to focus on anything else including catching up with good friends in a relaxing environment. I think people would look at me funny if I indulged in my desire to ease the itch pain by giving it a good scratch. Plus, that would make it worse, right? At least, that's what my mom always said. Don't scratch!
The good news is that you can ditch the itch with Gold Bond Ultimate Eczema Cream and Lotion and be comfortable in your own skin. These products work to help relieve the annoying and uncomfortable symptoms of eczema like itching, dryness, rashes, roughness and irritation. Simply apply the cream or lotion to the affected area and it will work to relieve, soothe and protect your skin.
When my skin is flaring up, Gold Bond is the brand I turn to. They are backed by 100 years of scientific research and have proven results.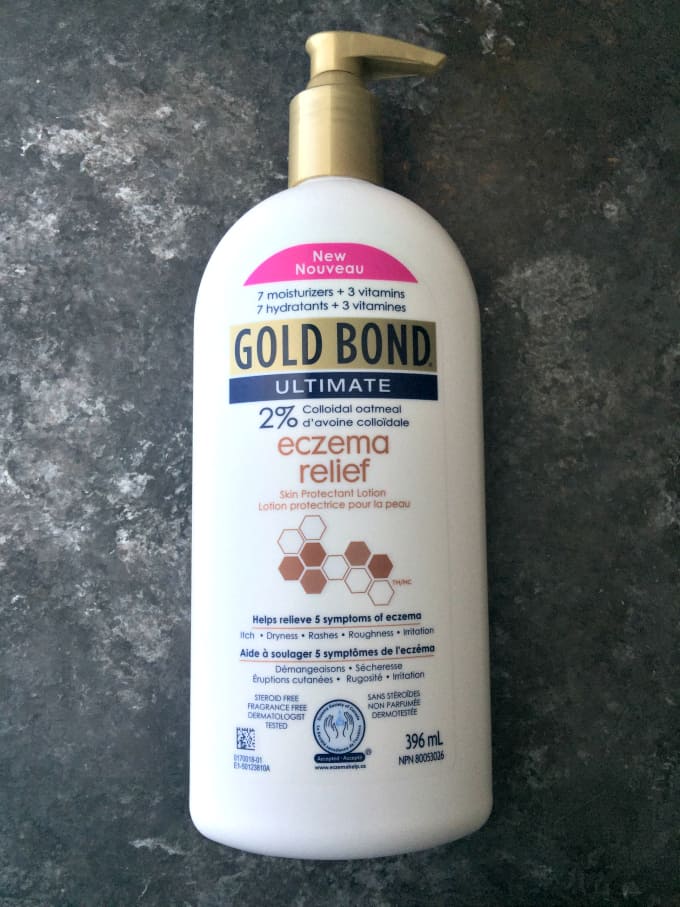 Gold Bond Ultimate Eczema Cream and Lotion contains 2x more colloidal oatmeal than other over the counter eczema brands. It's also steroid free, dermatologist tested, fragrance free and hypoallergenic. You can pick them up at most major drugstores across Canada. The cream retails for $13.99 while the lotion retails for $18.99. They are a must-have if you suffer from eczema!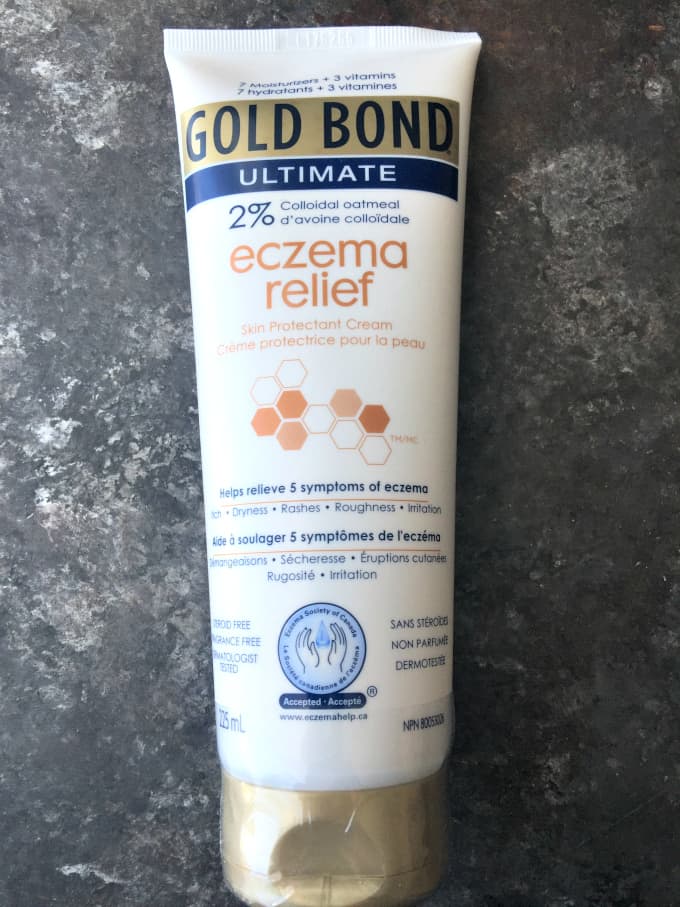 Pick up some Gold Bond Ultimate Eczema Cream and Lotion so you can enjoy your day! I like to live in the moment and focus on the people I care about and NOT on how my skin feels.
Do you suffer from eczema?
Disclosure: This is a sponsored post. All opinions expressed on this blog are my own.
For any questions, concerns or comments regarding the Gold Bond product line, please contact: [email protected]