Join the #IEatLocal Twitter Party on September 13th
Last year, I hosted the #IEatLocal Twitter Party with my friends at TRCA. I'm happy to announce that we'll be doing it again this year and YOU are invited!
Let's chat about local food and farming in the GTA and learn about growing your own garden. It will be a fun time for all! Plus, we have some fabulous prizes.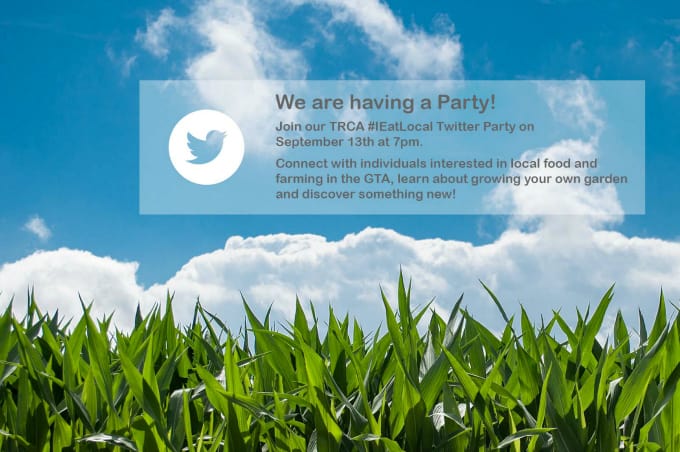 Party Details
Prizes
Check out these awesome prizes you can win!
Parks Membership (Family & Friends) Value of $135
Humber River: The Carrying Place book
Gift Basket x 2 including 250ml Maple Syrup Leaf, BCCF honey, Maple Butter, Maple Popcorn, Maple Sugar Candy & Basket
Local CSA at Black Creek Community Farm
Disclosure: I was compensated for this post. All opinions are my own.