Fight Acne with NEUTROGENA Light Therapy Acne Mask
Disclosure: I partnered with NEUTROGENA for this post and received compensation. All opinions expressed are my own.
I had horrible acne when I was a teenager. I don't think there was ever a time that I didn't have a pimple on my face. It made me feel self-conscious and I tried my best to cover them up with make-up. I longed for beautiful, clear skin. Even today at 39 years old, I am still dealing with breakouts. Thankfully, age has helped and I'm not getting as many as before, but it's still very annoying.
Both my daughter's have my oily skin. Olivia, the oldest, has been dealing with acne for years and my youngest, Bridget, is just starting to get pimples on her face. I blame puberty and genetics.
I recently learned about a new product from NEUTROGENA® that is a new, innovative way to fight acne: the NEUTROGENA Light Therapy Acne Face Mask. They are taking the fight of acne to a whole new level with this product and I couldn't wait to try it with my daughter.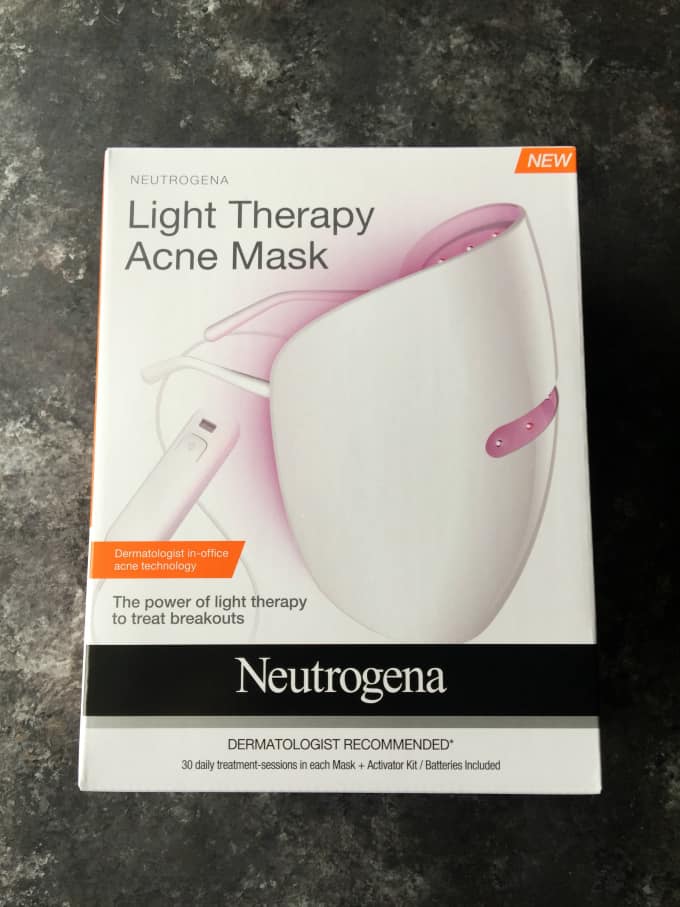 It uses the science of light to fight acne in the comfort of your own home. The Light Therapy Acne Mask is an LED device that treats your face in one easy step using therapeutic red and blue wavelengths into your skin at the speed of light. The red light reduces inflammation while the blue light targets acne-causing bacteria. The combination helps disrupt the acne cycle to give you clearer, healthier skin.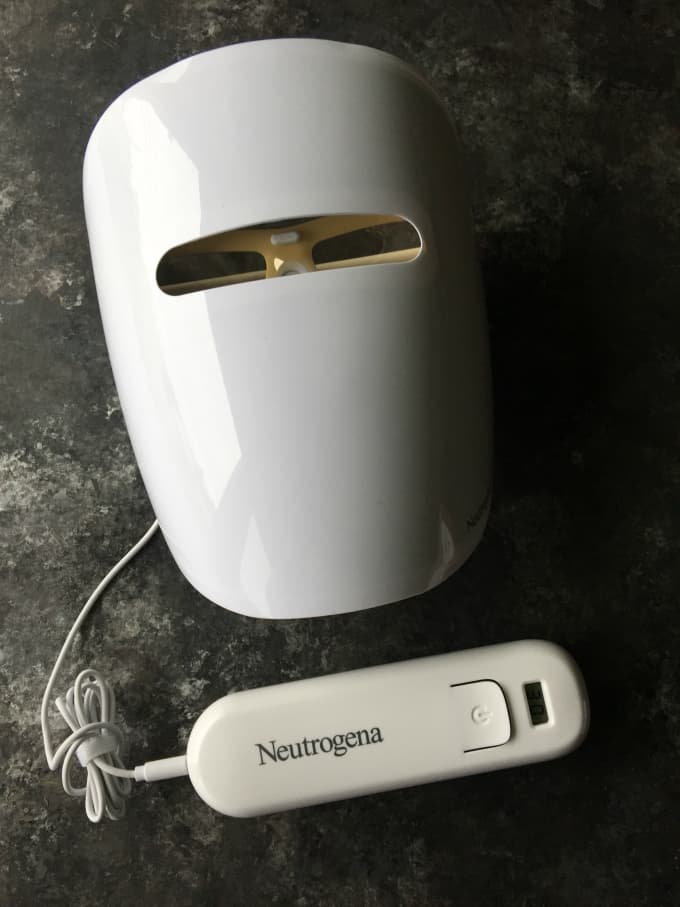 I think what I love the most about it is that it's so easy to use. You use it daily after washing your face by simply putting it on your face and pressing the activator button.
It comes with a NEUTROGENA Light Therapy Acne Mask Activator that includes 30 – 10 minute treatments. After you've completed your 30 sessions, you can recycle your Activator at no cost to you. Visit the NEUTROGENA Light Therapy Acne landing page and click on the recycling icon and get a pre-paid shipping label.
I wish this product had been around when I was a teen! However, I'm glad it's here now that my youngest is a teen and just starting to deal with acne. It's another powerful tool in our skincare routine to treat acne and prevent future breakouts.
Bridget thought it was "super cool" how it lights up and changes colours. She says it is comfortable to wear and has been using it daily before bed. She either reclines on the couch with it on or lays in her bed for 10 minutes. She keeps her eyes closed throughout the process.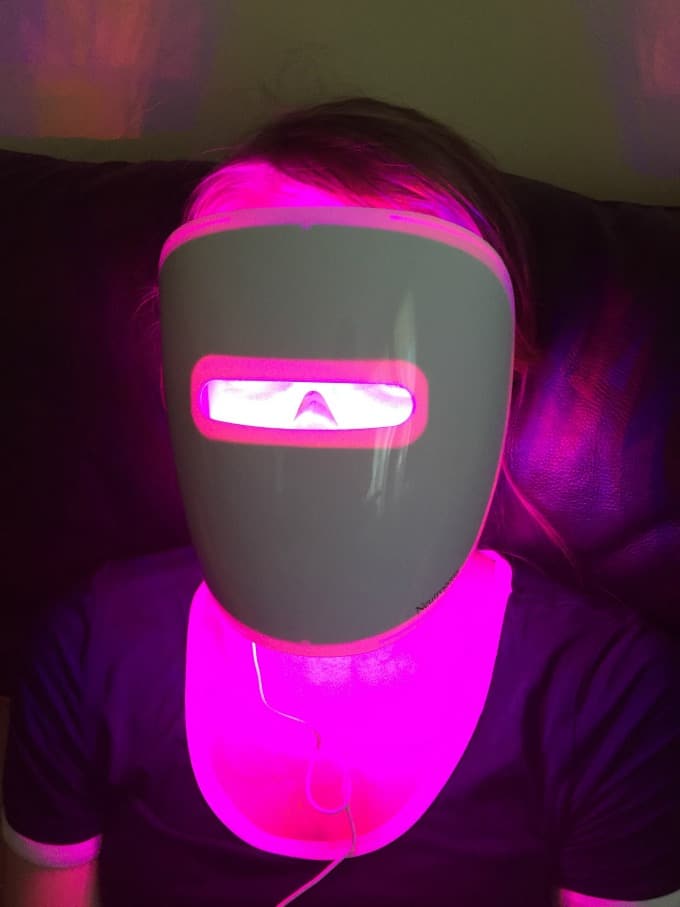 So far so good! Her skin is starting to look better and I think the mask is helping her breakouts. I can't wait to see what the coming weeks bring the longer we use this product.
You aren't supposed to share the product so it's one mask per person. My oldest is away at university and I'm going to tell her to pick one up so she can try it too.
Want to try one out? You can find the NEUTROGENA Light Therapy Acne Mask at stores nationwide starting this month (September 2017). They retail for $45.99 to $49.99 and include the mask and 30 session Activator. Once you've used up your 30 sessions, pick up an Activator for $19.99 to $21.99.
If your teen (or even yourself) has acne, consider giving the NEUTROGENA Light Therapy Acne Mask a try!
Do you have a teen that suffers from acne?