Chocolate Confetti Bars
I think everyone has a recipe for Chocolate Confetti Bars, but may call it by a different name. This vintage recipe has been around a long time. I remember seeing it often at our local church bake sales. There's a reason why it's stood the test of time: they are easy to make and delicious!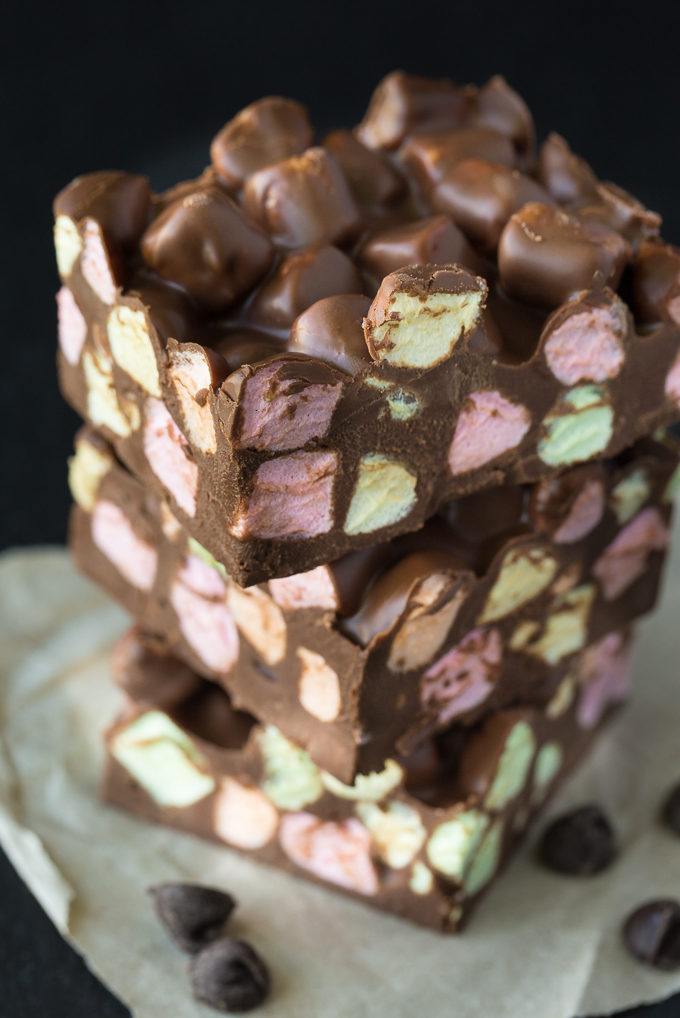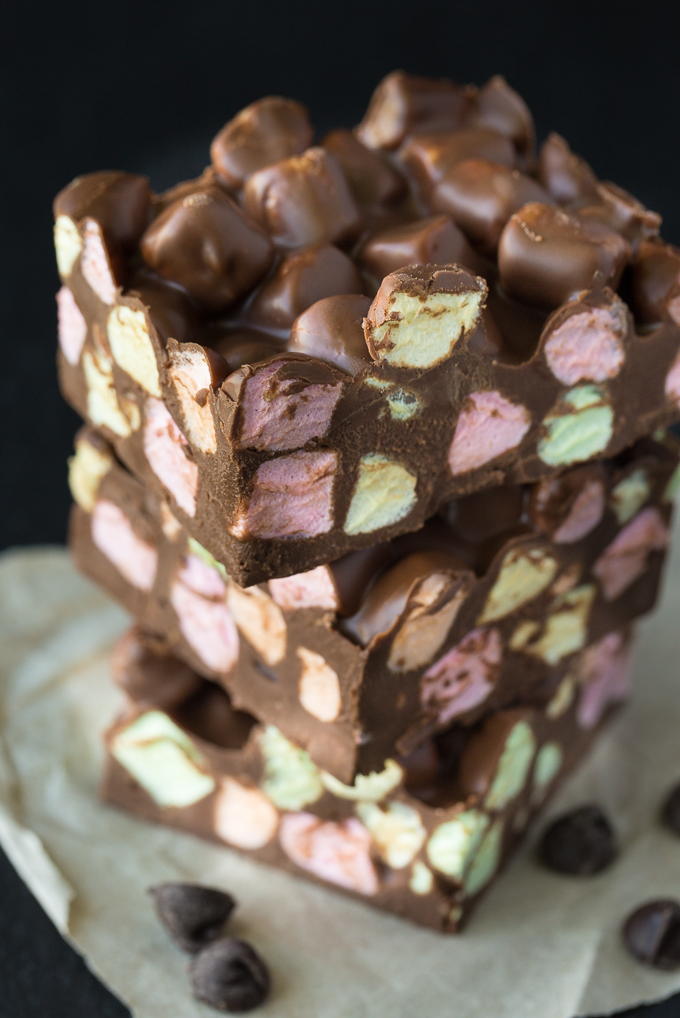 I make mine with a mixture of butterscotch chips and chocolate chips plus a little bit of peanut butter. Coloured mini marshmallows add a pop of chewy sweetness and just look pretty. These no-bake bars are always a hit around Christmas and great if you are participating in a baking exchange.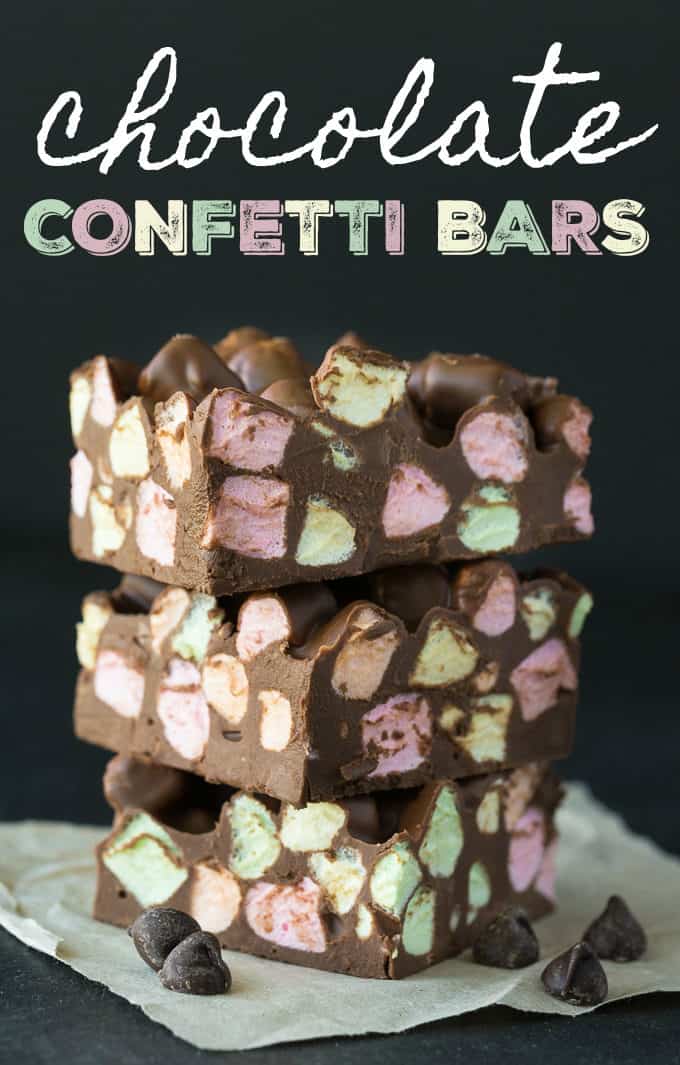 Chocolate Confetti Bars
Sweet, silky and melt-in-your-mouth good. There's a reason this vintage recipe has stood the test of time!
Ingredients:
1 – 300g package chocolate chips
1 – 300g package butterscotch chips
1 tbsp butter
2 tbsp peanut butter
1 – 250g bag mini coloured marshmallows
Directions:
Melt chocolate chips, butterscotch chips, butter and peanut butter in a double boiler. Let cool about 10 to 15 minutes.
Stir in marshmallows. Pour mixture into a 9×9 inch pan. Refrigerate until solidified. Cut into squares.


I love making them because they are SO EASY! On hot days, I don't feel like baking elaborate desserts….ok I don't like making elaborate desserts, period! They are silky, melt-in-your-mouth good.
I'd love to hear about your recipes. How do you make these simple bars?