20 Coleslaw Recipes to Make This Summer
These coleslaw recipes are perfect for your upcoming BBQ or picnic! I can't get enough coleslaw during the summer months. If I'm feeling lazy, I'll buy the prepared stuff from the grocery store, but really, the homemade versions are just so much better. Make your own and prepare to WOW your family and friends.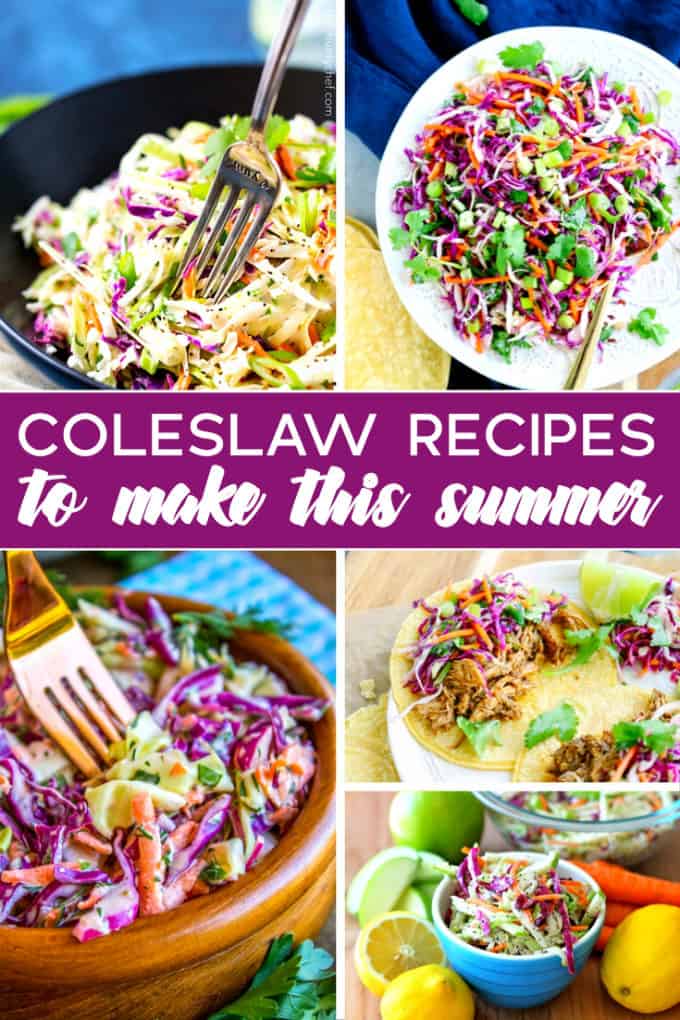 Coleslaw Recipes
I've rounded up 20 coleslaw recipes to try this summer. Yes, there are a lot of different ways to make this easy summer salad! Which one will you try first?
Are you a coleslaw fan?