When it comes to #momfails, I consider myself an expert. I don't think there's a day that goes by that I don't feel like some kind of failure. I only want the best for my two girls and would do anything for them. However, I am human and make many parenting mistakes. I have a mom fail on a daily basis. I'm learning as I go!
Vaccinating my kids is important to me. It's one thing I can feel good about doing despite my many flaws. I know I'm taking care of one of the things that matters the most – my kids' health. #Parentfails are a part of life, #butIvaccinate so at least there is that!
As I was brainstorming for this post I realized that I had no shortage of material. In fact, I could sit here all day and write about this topic! I won't keep you here long, I promise, but I wanted to share a few of the ways I've felt like a complete failure as a mom both recently and in the past. Maybe you can relate to some of these embarrassing moments, too?
Mom Fail Confessions
#MomFail #1: I serve frozen food to my kids multiple times during the week. I'd love to say I cook all their meals from scratch, but that would be a complete lie. It's gotten so bad that my youngest daughter is getting sick of pizza.
#MomFail #2: My youngest daughter's school lunch becomes more pitiful as the week draws to a close. It starts out great with food from all four food groups. However, the supply dwindles to baggies of cheese crackers, fruit chews and a cheese sandwiches as I run out of groceries.
#MomFail #3: This week I almost sent my daughter to school with no socks. She was putting her winter boots on and getting ready to catch the bus when I saw her bare feet. She probably sees me never wearing socks in the winter and thought it was ok.
#MomFail #4: I forgot to pay for my daughter's school dance. I meant to do it online and when I went to pay the morning of the dance, they had removed the option to pay on their website. She was so upset with me.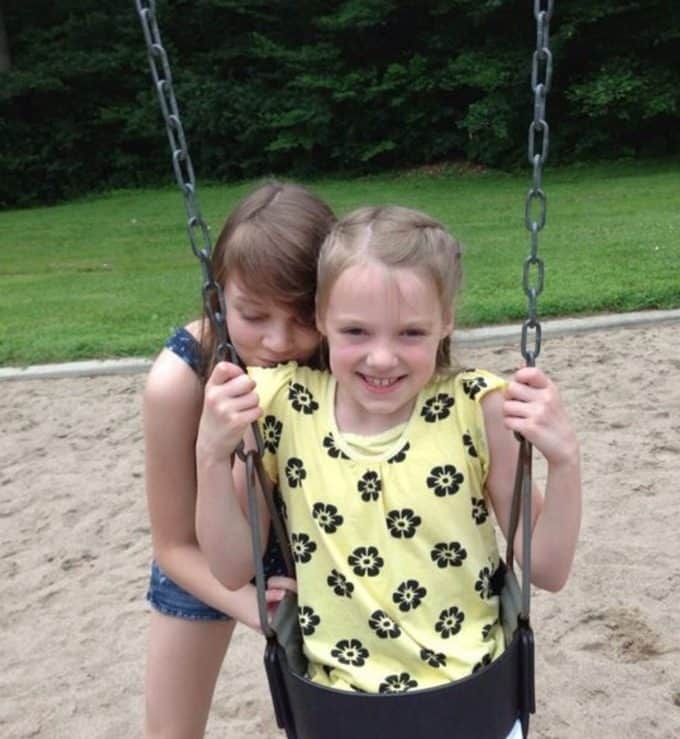 #MomFail #5: Forgetfulness and me go hand in hand. I forgot to buy a birthday present for a party my daughter was attending. I taught her the art of re-gifting.
#MomFail #6: I used to turn on cartoons when the kids were little so I could sit back and relax…sometimes for hours.
#MomFail #7: The Tooth Fairy showing up at our house is hit or miss. My daughter would put her tooth under her pillow and of course, I'd forget to exchange it for money. It wasn't just a one-time thing either!
#MomFail #8: We ran out of milk and I served my daughter's cereal with coffee cream. She noticed and was disgusted with me.
#MomFail #9: I suck at lacing up hockey skates and have to ask another parent or the coach to lace up my daughter's skates. My daughter says I don't pull them tight enough even though I am grimacing in pain pulling as tight as I can.
I'm not proud of these #parentfails. However, I do try my best and do have some parenting wins, too. I will do everything I can to make sure both kids are healthy and protected. I started vaccinating them when they were both babies and followed the recommended vaccination schedule as set out by the province. Children in Ontario who attend public school must be vaccinated for certain diseases (unless there is a valid exemption). Our local Public Health Unit recently came to my youngest daughter's school to provide vaccinations to kids in grade 7.
Want more info about vaccines? Check out ontario.ca/vaccines for an easy-to-use immunization scheduler to help you keep track of your child's vaccination appointments.
If you can relate to some of my parenting fails with a few of your own, I encourage you to share your story on social media using #butIvaccinate and join the conversation!
Can you relate to any of my #parentfails? I'd love to hear about your own!
Disclosure: This post was developed in association with the Ontario Ministry of Health and Long-Term Care, as part of the #butIvaccinate campaign, however all thoughts and opinions are honest and my own. More information about vaccinations can be found at ontario.ca/vaccines.