DIY New Year's Eve Bottle Centerpiece
One of the funny things about being a blogger is that you have to prep for the holidays way before anyone else is even considering it. I made this DIY New Year's Eve Bottle Centerpiece in the heart of summer to share on my blog now. Call me crazy, but I like to plan ahead. I had them on display in my dining room and everyone that came over to my house asked if I was excited for the new year. I guess I kinda am!
If you are planning a New Year's party and want to add a little pop of sparkle to your decor, this simple craft is for you. It's easy to make and the finished product looks sharp. I was very happy with how nice they turned out.
Materials Needed
You'll need a few materials to make this craft. This post contains affiliate links.
glass bottles (use glass water bottles or wine bottles)
Cardboard
Paint brush
Method
Take your clean glass bottles into a well ventilated area. Make sure to protect the area around it so you don't make a mess with the spray paint.
Spray each bottle with the silver spray paint twice. Leave it to dry completely between coats.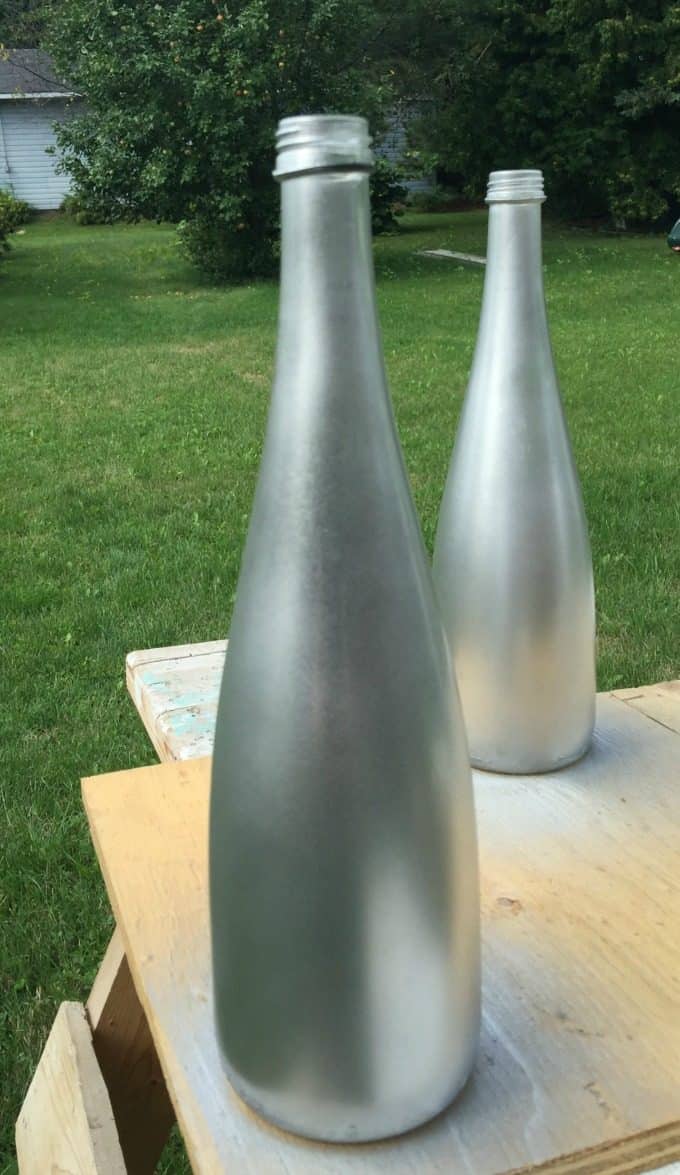 Using the lid of a mason jar, trace circles onto your cardboard and cut out.
Paint one side of your circle cut outs and let dry completely. Then place each number into the center of each circle.
Decorate the circles with diamond stickers.
Add glue to the back of the cardboard circles and affix to the painted bottles.
Stuff each curly ribbon into the top of each bottle. I folded the tag in half so it easily fit inside and no glue was required.
Place each bottle in a row and enjoy! I told you it was easy.
Save them for next year and you'll only have to change the last number. The house numbers I bought were super cheap. I think they were under $2 a number.
Do you decorate for New Year's?