Chewy Bars
No eggs. No flour. No butter. No sugar (on its own). How can this be? This Chewy Bars recipe has none of these ingredients and is one of the easiest recipes for bars I've ever made. So what's the secret?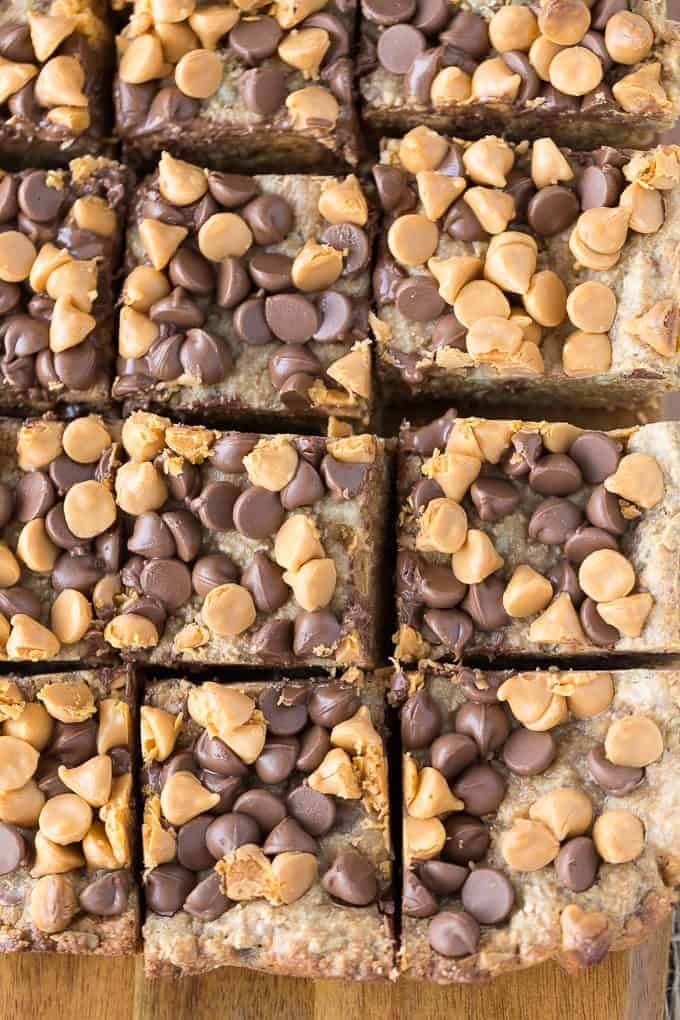 The secret is sweetened condensed milk. That sweet, sticky, creamy and smooth ingredient is what binds this entire recipe together and also saves you on time.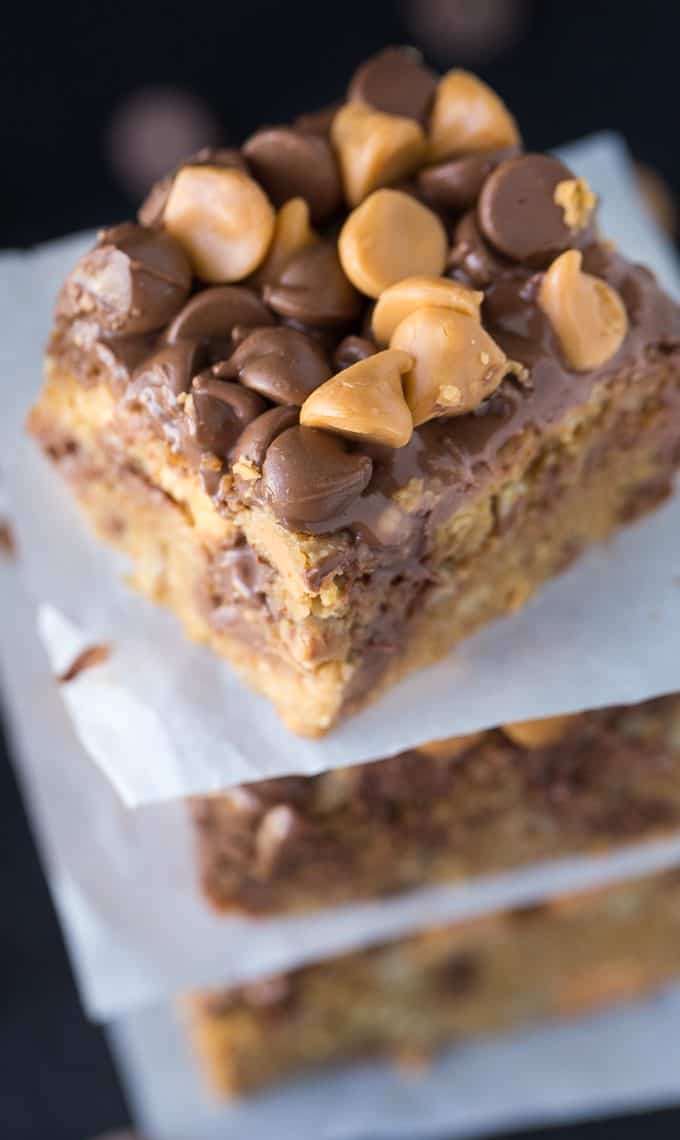 Mix graham cracker crumbs and your other ingredients with the sweetened condensed milk and this luscious dessert will be the result. Think easy holiday baking, you guys!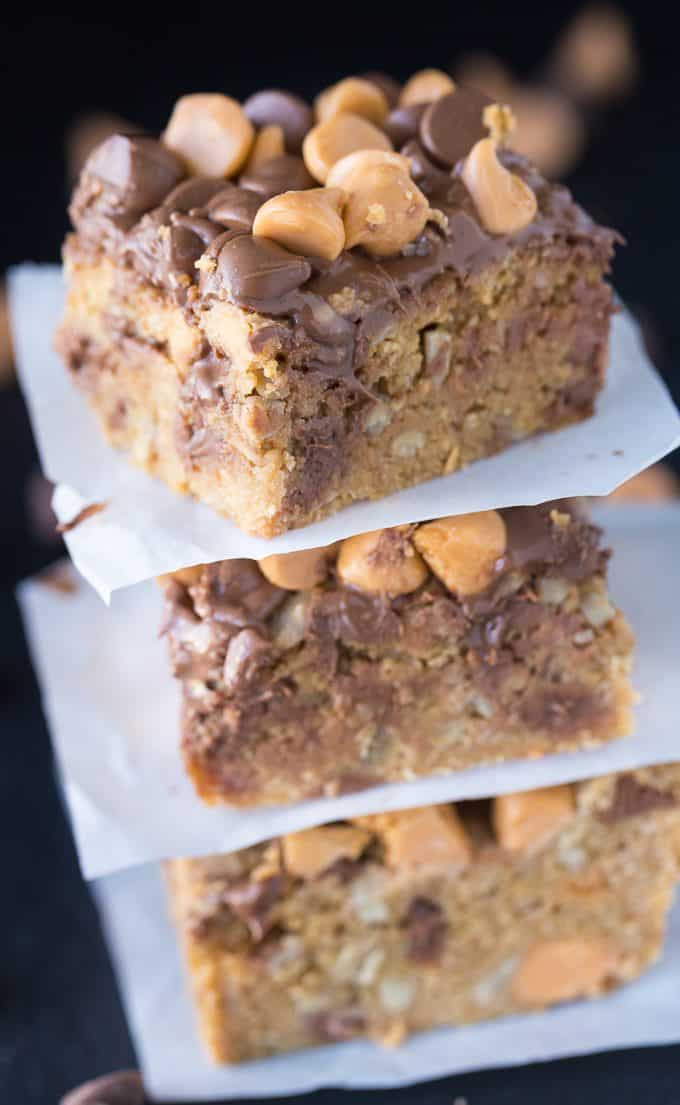 It's chewy and sweet and wonderful to share with your family and friends. You can even freeze them for later if you like.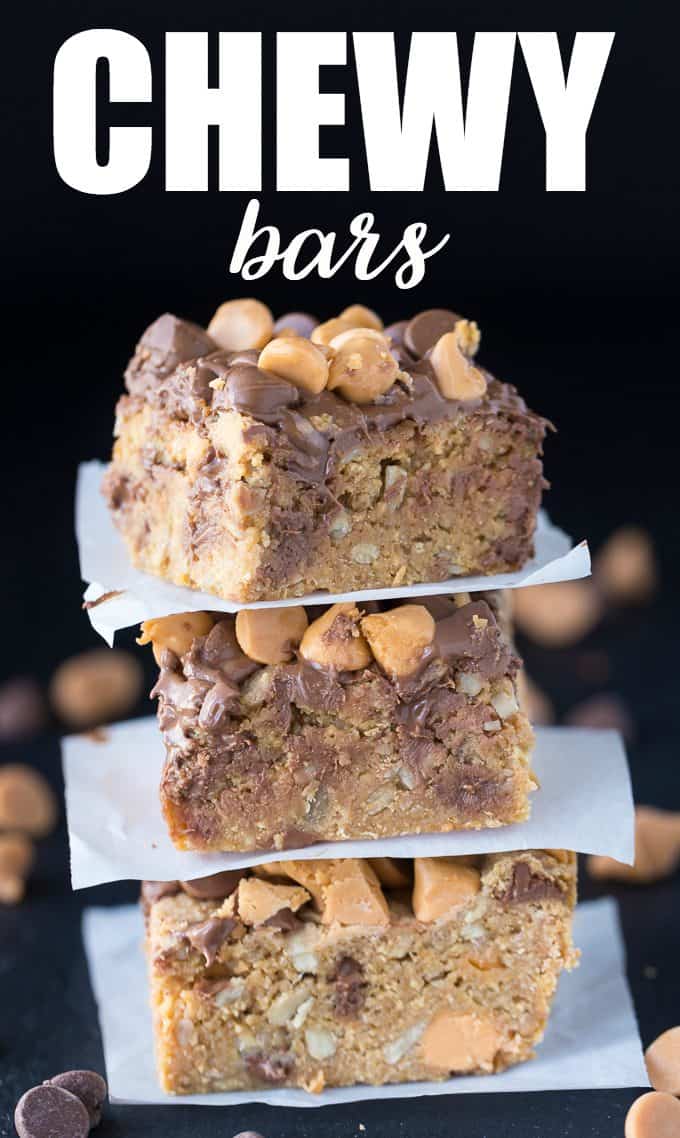 Don't like sunflower seeds or the chips I chose? Replace them with another ingredient and don't stress. These bars did not last long in my home.
What are you baking these days?
Yield: 20
Chewy Bars
No eggs. No butter. No flour. This may be one of the easiest bar recipes you ever make.
Ingredients:
Cooking spray
2 cups graham cracker crumbs
1 300 ml can sweetened condensed milk
3/4 cup sunflower seeds
1/2 cup milk chocolate chips + 1/4 cup for topping
1/2 cup butterscotch chips + 1/4 cup for topping
Directions:
Preheat oven to 350F. Grease a 9 inch baking pan with cooking spray.
In a large bowl, mix together graham cracker crumbs, sweetened condensed milk, sunflower seeds, 1/2 cup milk chocolate chips and 1/2 cup butterscotch chips. Spread into prepared pan.
Top with 1/4 cup each of milk chocolate chips and butterscotch chips.
Bake for 25 minutes. Let cool before cutting into bars.