I've been using PayPal for 10 years and love it. I highly recommend everyone signs up for an account. It's free to use, secure and has a ton of awesome features that can help simplify your life.
Before I get into how I use PayPal and why you should too, I wanted to tell you about a fantastic contest they have going on right now. Once you've registered, every time you pay back your friends and family within Canada from your PayPal balance or linked bank account, you automatically are entered to win $10,000 with every transfer. You are also entered to win the five weekly prizes of $1,000. The contest ends on October 21st so if you owe someone money for dinner or coffee, send it via PayPal and enter to win while paying them back.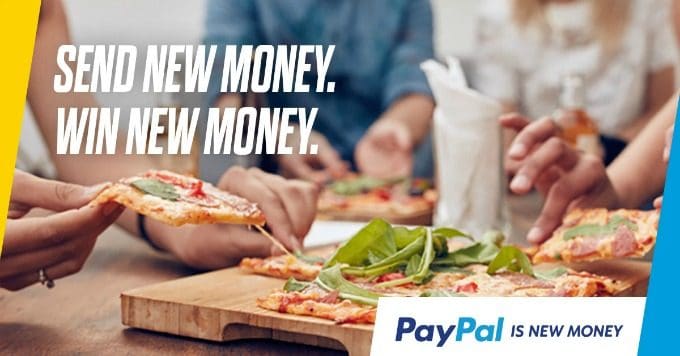 If your friends don't have an account yet, they can easily set one up for free. It's super easy to do and they can start sending and receiving money right away. And yes, they have a smartphone app you use! It's great to track and manage your money via your phone.
I use PayPal regularly to pay for blogging expenses, but I also use it for personal stuff too. I never carry cash on me anymore and it's a rare occasion where I'll write a cheque. If I owe you money for gas, pet sitting or whatever, the easiest way for me to get that to you isn't driving to your house to drop off $20. It's going into the PayPal app on my phone and sending it via a couple taps of my fingers. You'll get the money within minutes and neither of us has to leave the house.
Did I mention that neither of us has to pay any fees? When you send money within Canada from your PayPal balance or linked bank account, it's free.
Another cool thing about using PayPal is that you can get your own personalized PayPal.Me link. Simply send your link via text or email to friends who owe you money. They click the link and can pay you back before you can even say IOU.
Talking about money can be awkward so this feature saves you from having to deal with the uncomfortableness. Even after all these years of working online, I still feel weird talking about money and it's part of my job! I'm not alone either. 53% of Canadians find it awkward to ask friends or family to pay them back and Canadians are owed $462 in unpaid debts on average. Yikes! I much rather let my PayPal.Me link do all the talking for me.
I used PayPal recently to send my cousin money when she was watching our cats while we were away. I didn't have time to buy cat food before we left so I sent her money to pick up some for us. Super easy and stress-free.
If you carpool to work, chip in for gas by sending the driver money with PayPal. Another great way to use it is at restaurants with a group of friends. One person can pay the bill at the restaurant and everyone can send their share with PayPal to the friend who paid. It's also great if a bunch of people are chipping in for a gift for a friend. There's a ton of different ways you can use it in your everyday life.
Don't forget to enter the contest and pay off those IOU's!
How do you use PayPal in your daily life?
Disclosure: I was compensated for this post. All opinions are my own.