Enjoy Locally Grown Produce at Ontario SUBWAY® Restaurants
This is a sponsored post written by me on behalf of SUBWAY® Restaurants for IZEA. All opinions are 100% mine.
I prefer to feed my family with locally grown ingredients for a number of different reasons. The biggest one is the freshness factor. Local produce doesn't have as far to travel to get to your dinner plates. It doesn't have to travel across the country in a transport truck or be flown in from a far off country. It comes right from your own backyard practically! Fresh veggies taste amazing and I feel good knowing they were just picked for us to enjoy.
For me, nutrition is important. I include veggies in every meal and will buy locally grown ingredients whenever I can. I'm the type of person who looks to see the origin of food at the grocery store. I feel better about knowing where it's coming from.
Of course, there are many other reasons why I love local food. Let's think about the economy for a second. Buying local supports the community where you live which improves the economy in your area and province as a whole. You are supporting local farmers and their families with your purchases.
Let's not forget Mother Nature herself. Another important reason to buy local food is the impact on the environment. Like I mentioned, buying local means food doesn't have to travel as far to get to you. Yes, this means fresher food, but it also means less emissions from transportation. This translates to sustainability and environmental responsibility.
Supporting local products just makes sense.
I'm very excited to share the news that SUBWAY® Restaurants is partnering with Burnac Produce to bring locally grown produce to Ontario's 1,300 shops. Now when you visit local SUBWAY® Restaurants and ask for tomatoes, cucumbers and other veggies, you'll be getting vegetables that come from local farms! It's just another great reason to choose SUBWAY® Restaurants. It gives a whole new meaning to fresh ingredients for me.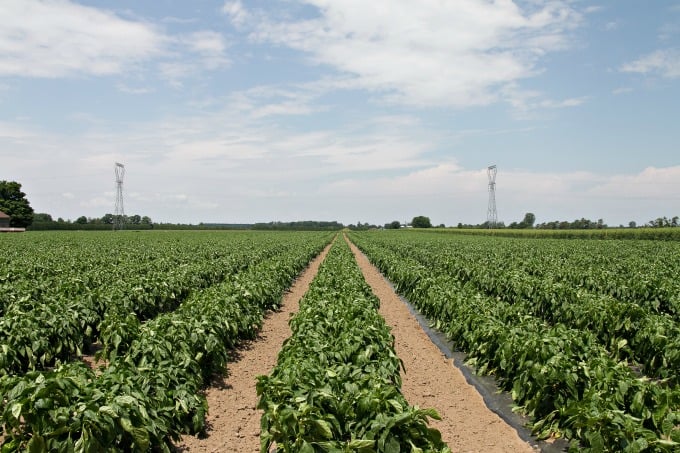 We have several SUBWAY® Restaurants in our local area with the closest one being a short 10-minute drive from my home. We go there regularly for lunch. I often buy the Veggie & Cheese Sub or the Ham Sub. I love being able to get up to four servings of vegetables in my footlong sub. I load my whole wheat sub bread up with lots of lettuce, tomatoes, cucumbers, green peppers and a little bit of mustard for an extra kick. I'm planning to visit this week and enjoy one of my favourite subs.
It's great that SUBWAY® Restaurants are supporting the local community and providing customers with locally grown produce. On your next visit, choose your favourite variety of sub and load up on the veggies and think about this new partnership. Then savour every last fresh bite!
I also wanted to share that Gluten-free bread is now an option at SUBWAY® Restaurants. We don't follow a gluten-free diet, but I know many of my friends do. They'll be happy to learn about this new addition!
I encourage you to visit SUBWAY® Restaurants and enjoy the delicious locally grown veggies. You can find a store near you.
Is choosing locally grown ingredients important to you?