My One-in-a-Million Property Picks on Booking.com
The Booking.com You're One-In-A-Million promotion has me daydreaming about the perfect family vacation. Our family is due for one soon. I've always wanted to visit Europe and I think it would be great learning opportunity for my daughters. Europe has so much rich culture and history. It would literally be a dream come true.
Before I get into where I'd want to visit and stay on our family vacation, I want to make sure you know about the Booking.com contest going on right now. It's ending on August 22nd so time is running out for you to enter. The prize? Wait for it – a one week vacation for two at any property on Booking.com! You really need to enter and it's actually quite easy to do and won't take you more than a minute.
How to Enter
Visit Booking.com and find your dream property.
Post a picture of it via your favourite social media channel (Facebook, Twitter or Instagram) with the name of the property. On Facebook, leave your entry under the campaign post.
Add the hashtags #BookingYeah #million
That's it! This contest is open to all Canadian residents (excluding Quebec) aged 18 and over. Check out the full details.
Booking.com recently added its one millionth property (hence the reason for this fabulous contest) so you have a ton of selection! Choose from unique apartments, five-star hotels, beautiful vacation homes and even treehouses, igloos and castles. Yes, I'm serious!
Their site is very user friendly so it was easy for me to find many family friendly spots in Europe, my destination of choice. Here's a peek at five of my favourite properties.
1. Aparthotel Adagio Paris Centre Tour Eiffel (Paris, France): It's only a 15 minute walk from the Eiffel Tower.
2. Hotel Gea Di Vulcano (Rome, Italy): Just a short walk from the Colosseum and Trevi Fountain.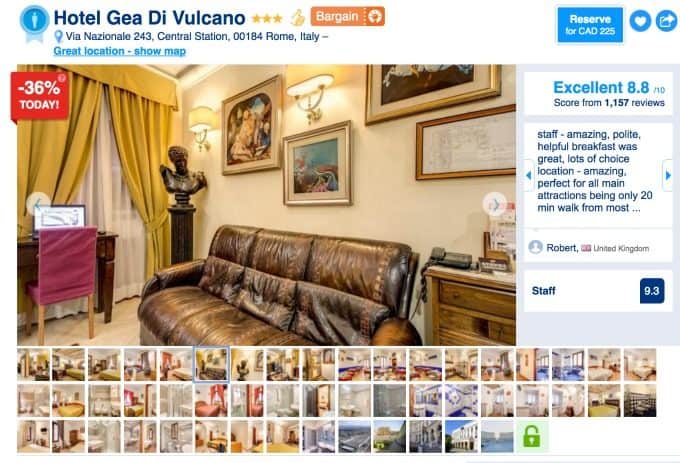 3. The Chelsea Harbour Hotel (London, UK): A gorgeous hotel with a stunning view of the Thames River.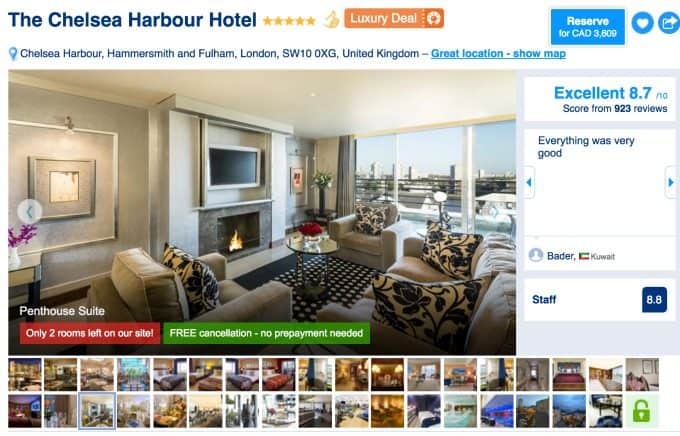 4. Hotel Erzherzog Rainer (Vienna, Austria): Great location! Perfect for people interested in architecture, museums and history.
5. Apartaments-Hotel Hispanos 7 Suiza (Barcelona, Spain): Just 500 feet from Gaudí's Sagrada Familia Cathedral.
Take a peek at the properties available on Booking.com and tell them what your one-in-a-million pick would be for your contest entry. Good luck to everyone entering!
Disclosure: I was compensated for this post. All opinions are my own.