Celebrating Cheesecake at the Fibre 1 Cake Walk
This is a sponsored post written by me on behalf of Fibre 1. All opinions are 100% mine.
If I had to choose my all-time favourite dessert, I wouldn't hesitate to tell you it's cheesecake. I remember the first time I tried cheesecake at my aunt's wedding rehearsal dinner. It was love at first bite. National Cheesecake Day was July 30th and, of course, I was celebrating this delicious occasion with my fave dessert!
Fibre 1 recently released a new line of Cheesecake bars that are super scrumptious. Their newest flavours, Key Lime and Chocolate, are a must-try. If you are a cheesecake fan like me, you'll love them! Plus, they are just 150 calories per bar and 20% of your daily fibre. Talk about the perfect excuse to indulge in something sweet!
The Fibre 1 Cake Walk was held on National Cheesecake day and was a huge success. No surprise there. It's cheesecake. What's not to love? I was browsing through the photos from the event and it looked like a ton of fun. If I lived closer to Toronto, I'd love to have been there.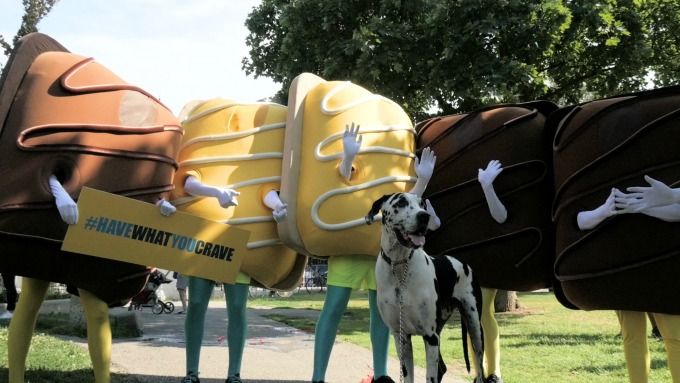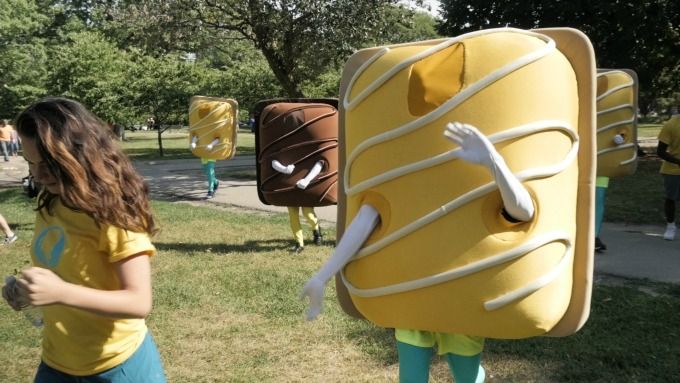 Check out the Cake Walk video. Now that's my kind of walk!
If you haven't tried Fibre 1 Cheesecake Bars, you need to asap! They are so yummy. Look for them in the granola bar aisle next time you're out grocery shopping. Savour all that sweet cheesecake deliciousness.
Have you tried the Fibre 1 Cheesecake Bars?