5 Back to School Must-Have Items
When it comes to back to school shopping, Best Buy has you covered. Think technology, photography, dorm room essentials and lots more. You'll find items your kids can use both in and out of the classroom to help make this upcoming school year productive and fun.
I bought my Canon 6D DSLR last year from a Best Buy store in Ottawa. Best purchase ever! My oldest daughter shares my love of photography and now is the proud owner of a Canon Rebel DSLR. If your child is planning to take a photography class this year, Best Buy is the spot to buy them a camera. Great prices and service!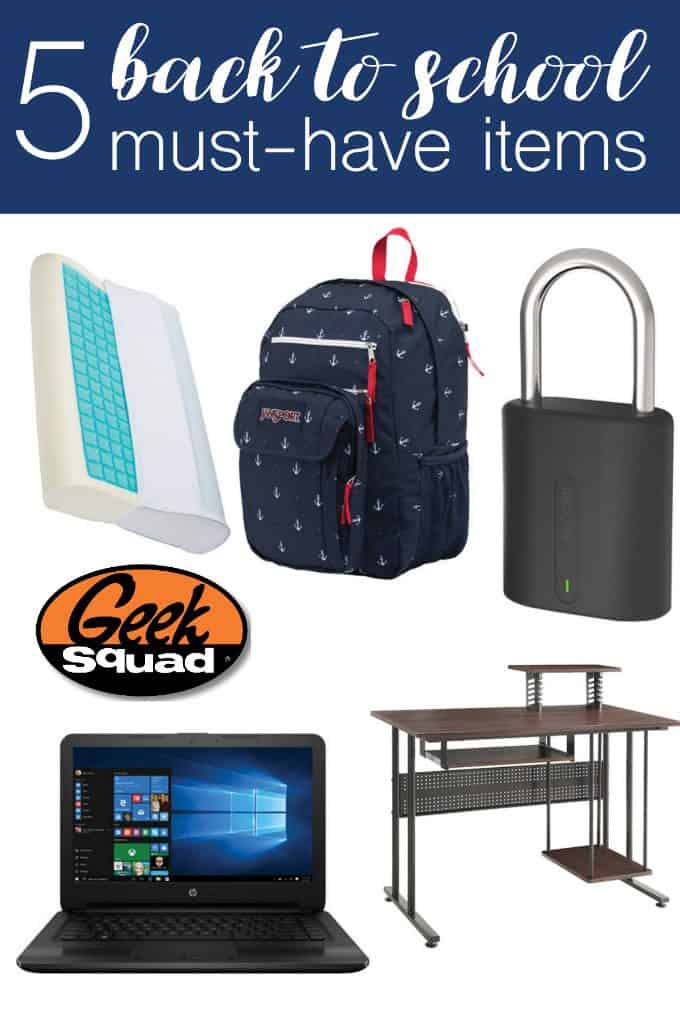 Besides cameras, I've developed a list of my top five back to school must-have items. You'll notice some of these items can only be used at home, but will still help your child throughout the school year and beyond.
5 Back to School Must-Have Items
1. HP 14″ Laptop. Having a computer is a must in today's world especially for students. My oldest daughter has an HP laptop and uses it daily during the school year for her homework and assignments. I think it's important for her to have her own computer so we aren't fighting over who will get time on the laptop. Besides homework, she can also use it to watch her favourite TV shows and chat with her friends on Facebook. I like this entry-level laptop because of its price and performance features.
I also recommend purchasing the Geek Squad Membership and Protection Plan. Think of them as your best friends who are whizzes at all things tech. Instead of wasting precious time on Google trying to figure out any glitches, you can simply visit them in-store or via 24/7 Online Support to get you back in business. Students can spend time on more important stuff, like homework, instead of stressing out over a tech issue. It's priced at $4.99 to 7.99/month. And, students can get the month of September for FREE!
2. JanSport Digital Student 38L 15″ Laptop School Backpack. To carry that new laptop to school or to friends' houses, pick up one of these stylish and practical backpacks. It even has a pocket for a 10″ tablet and an electronics organizer to secure other devices like smartphones. I love the ample storage space for other school essentials like books, binders and writing materials – school stuff from my generation!
3. Dog & Bone LockSmart Mini Bluetooth Padlock. I wish this padlock had been around in my high school days. Kids can use it on their lockers or to secure their bike at school. I was intrigued that it uses Bluetooth technology. This allows you to open up the lock with a compatible device via the LockSmart app. You know what that means? Kids don't have to worry about losing a key or forgetting a combination. They can even share a "key" with a friend and track who has used the lock and when.
4. Desmond Transitional Computer Desk. Having an organized workspace makes studying and homework much more enjoyable or at least tolerable. I like this particular desk because it has spots for a desktop, computer tower, keyboard plus all those papers, books and office supplies. It's compact enough to fit into the corner of a bedroom or family room. Pair it with a comfy office chair and your kids are all set!
5. ObusForme Thermagel Firm Memory Foam Contour Pillow. We all know that having a good night's sleep can make or break a day. Ensure your child has the best sleep possible with this deluxe memory foam pillow. A comfortable pillow is a must and this contoured pillow is a keeper with its advanced Thermagel layer for maximum comfort and coolness. Bonus points for the removable and washable mesh cover.
Take a peek at Best Buy online or visit your local store and pick up what your kids need for back to school. It will be here before we know it!
What's on your back to school shopping list this year?
Disclosure: I received compensation for this post. All opinions are my own.