We don't normally travel with our three cats. To be honest, they aren't the best travel companions. When we travel, we either hire a cat sitter or bring them to a local kennel. However, when we moved, we had to travel with them Dogs, on the other hand, often go with their families on vacation and love it. Today, I'm sharing tips for those times you are travelling with your pet, cat or dog, and sharing my own personal experience of travelling with my two cats.
We moved from Nova Scotia to Ontario in June 2014. It was a hectic time. Not only was I trying to get everything ready for the big move, I also had to think of my two cats, Princess and Misty. My third cat, Reggie, didn't join our family until 2015.
The one thing I want to stress if you are planning to travel with your pets is to start planning it EARLY. You can't wait till the day you leave to try and get everything organized. My suggestion is to start planning at least three weeks in advance.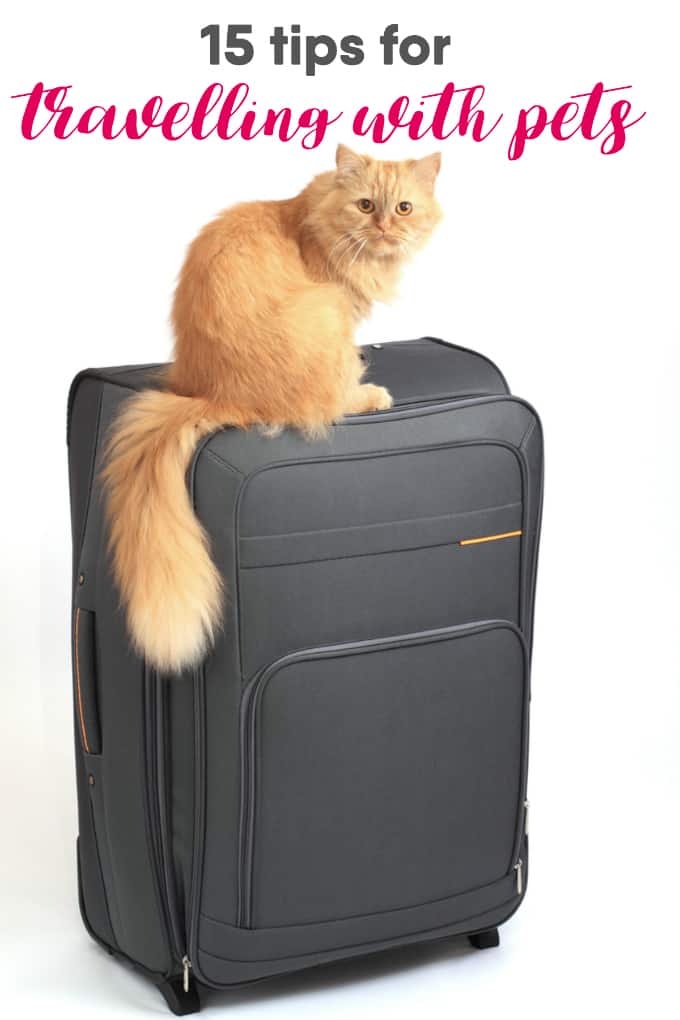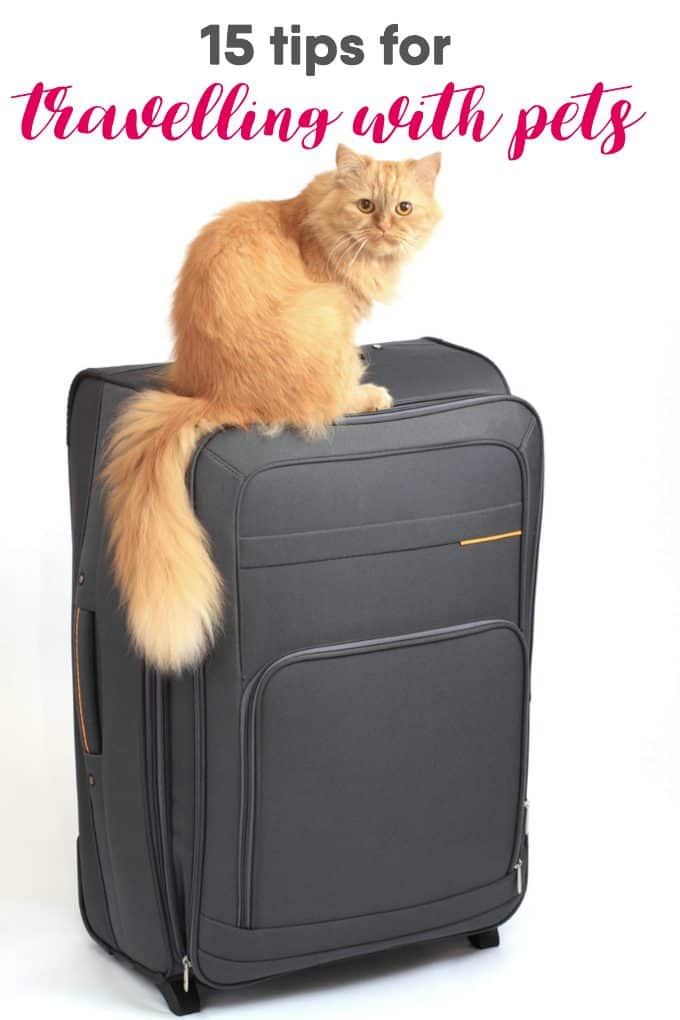 The first task you need to do is to book an appointment with your vet. If you don't have one, you can find a vet here. I said three weeks in advance so it will give you time to book an appointment and take your pets in for a check-up. We brought Princess and Misty to the vet about two weeks before we moved. I wanted to ask questions about travelling with cats because I was complete newbie and also wanted to make sure they had all their vaccinations up-to-date.
The vet visit was extremely helpful. I was nervous about bringing the cats with us in the vehicle because it was such a long drive – around 18 hours! The vet answered all my questions and made me feel more at ease about the upcoming trip. She made suggestions about what we should bring with us and how to make our cats more comfortable in the car.
As for the trip itself, it went better than I thought it would. Misty and Princess weren't thrilled about it, but after a while they relaxed and fell asleep most of the way.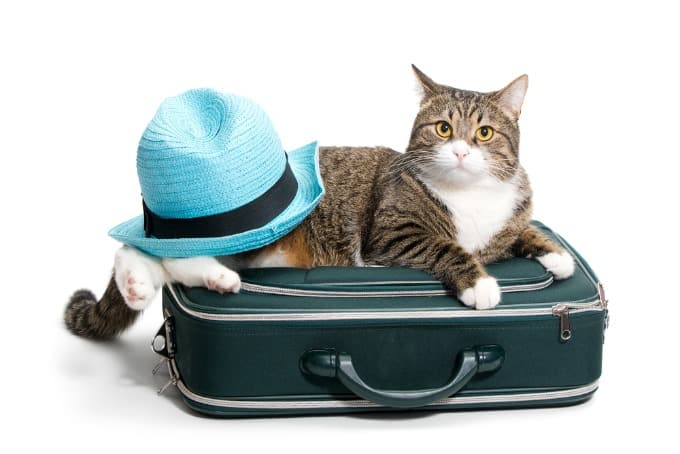 If you are planning to travel with your pet, check out these tips on what you should do and bring to make the trip as smooth as possible.
1. Bring pet to vet for check-up & vaccines. Book a few weeks in advance so you can make sure your pet is healthy for travel and has all their vaccinations updated.
2. Fill pet's prescriptions. I suggest bringing extra just in case. You don't want to run out while you are away.
3. Discuss your travel plans with your vet. Vets are a great source of advice. I felt 100x more comfortable after talking to our vet about travelling with our cats.
4. Pack important pet documents. This includes vaccination records, licenses, etc.
5. Carrier or crate. Make sure it's big enough for your pet to feel comfortable. We had to buy an extra large crate to fit Princess and Misty and their litter box.
6. Water. We brought a big jug of water with us to make sure they stayed hydrated.
7. Food. Bring a new bag of food to make sure you'll have enough to last.
8. Dishes. Don't forget the food and water dishes.
9. Treats. Your pet will appreciate a treat now and then for being so good on the trip.
10. Toys. Keep your pet occupied and give them something to chew on.
11. Pet ID tag. If your pet has one, bring it. Attach it to their collar just in case he or she gets loose.
12. Bed. It will give them a cozy spot to sleep while you drive.
13. Blankets. They'll have the scent of home and will make your pet more at ease.
14. Litter box & supplies. For cats, bring a small litter box, a carton of litter, a litter scoop and some garbage bags so you can keep it fresh and clean. I recommend cleaning it when you stop for gas or to eat. It will keep your cats feeling more comfortable and make the vehicle smell better.
15. Leash & collar. For dogs, you don't want to forget these two key items.
I've also made a handy Pet Travel Checklist printable. Print it out and check things off as you prepare for your trip.
As you can see, it takes a little planning and organizing to travel with your pet. It's a whole lot less stressful if you think ahead. Now you can see why I said don't wait till the last minute! Visit the OVMA for more helpful tips.
Have you ever travelled with your pet? I'd love to hear about your experience and what planning you did ahead of time.
Disclosure: I was compensated for this post. All opinions are my own.