6 Amusement Park Safety Tips for Kids
A fun way to spend the day during the summer is by visiting an amusement park. Kids love riding the rides, playing the games, and eating a funnel cake or turkey leg! Anytime you are out with kids, safety is always a top concern. There are things you can do to ensure that everyone has a good time and allow you to be ready for the unexpected.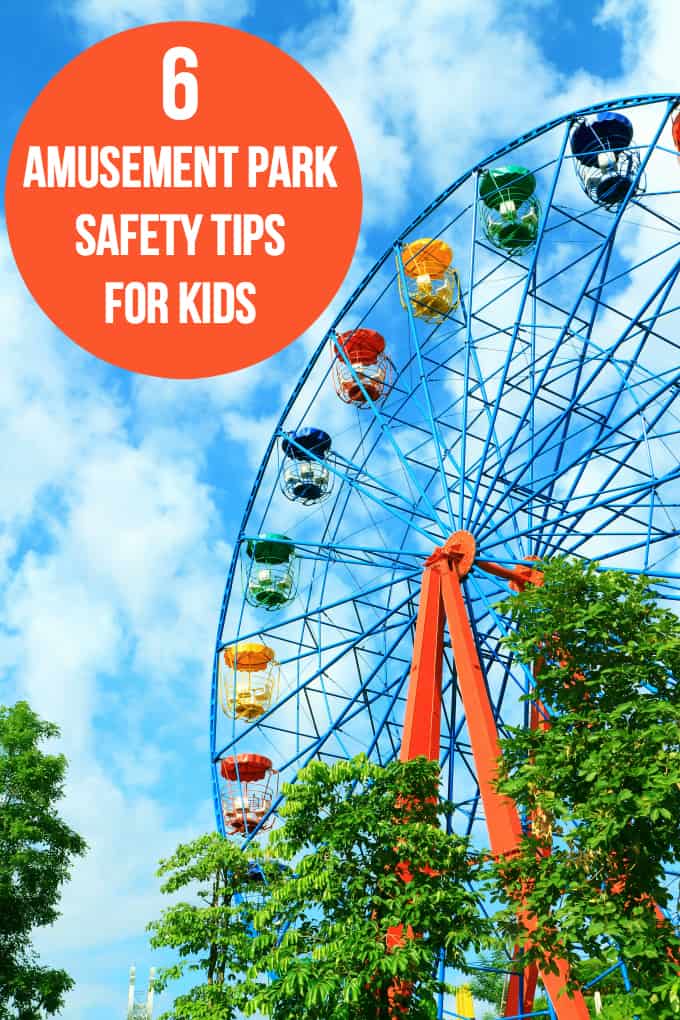 © amusement park image via Shutterstock
Amusement Park Safety Tips
This post contains affiliate links.
Read on to find six amusement park safety tips for kids that your family should always follow!
1. Create a plan. Amusement parks are large and most give you a map as you enter. Formulate a plan to follow if any child were to get lost. Have a central meeting point if the group gets separated. Bracelets or temporary tattoos with your phone number on them are also a great idea for the day at the park.
2. Carry a first aid kit. Amusement parks are usually HUGE meaning you can expect to be on your feet most of the day. Being outdoors and possibly having large rocks or play equipment to climb on warrants the need for bandages and ointment. Let's not forget blisters on feet either. Keep a small kit in your purse or child's bag in case of any issues.
3. Take a stroller for little ones. The babies and toddlers in your group will need a break sometime during the day. Since the visit will probably fall during nap time, a stroller is a great place for your child to catch a few ZZZ's. It beats him or her getting cranky later in the day!
If you have a common stroller or will be renting one from the amusement park, take something to easily distinguish yours from the rest. A coloured ribbon wrapped around the handle is a quick and easy way to ensure you keep up with your stroller and belongings.
4. Stay with your family at all times. It may be fun to run ahead of the group whether it's due to sheer excitement about a ride or attraction. However, children must be taught to stay together with adults at all times. This helps to prevent anyone from becoming lost.
5. Always follow the rules on rides. Most park employees will check to make seat belts and lap bars are safely secured before starting the ride. However, you should always model the behaviour of following the ride's rules and safety precautions for your children. Check the safety sign before entering a ride and follow the rules. They are there for a reason. If your child is too short, then he or she is too short and can't ride.
6. Take breaks. If you are visiting an amusement park in the summer, the heat and humidity can be uncomfortable. Kids (and adults) may not feel bad until the signs of heat exhaustion start to set in. Take breaks hourly and find a shady place to rest. Stay hydrated throughout the day by drinking lots of water.
Do you have any other amusement park safety tips to add to this list?