57 Programs to Join on Shareasale
I know there's lots of affiliate programs out there. I've pretty much tried them all. My favourite is definitely Shareasale! I find their site the easiest to navigate and it seems to be the one that I do the best with.
Disclosure: This post contains affiliate links.
I also like the incentives some of the programs give you to post. Many will give you anywhere from $5 to $20 to do a short post and then you also earn if anyone buys. I have a post from 2 years ago that is still earning me money. That's the great thing about affiliate income. It's passive income and posts can be picked up in searches and earn you money years down the road.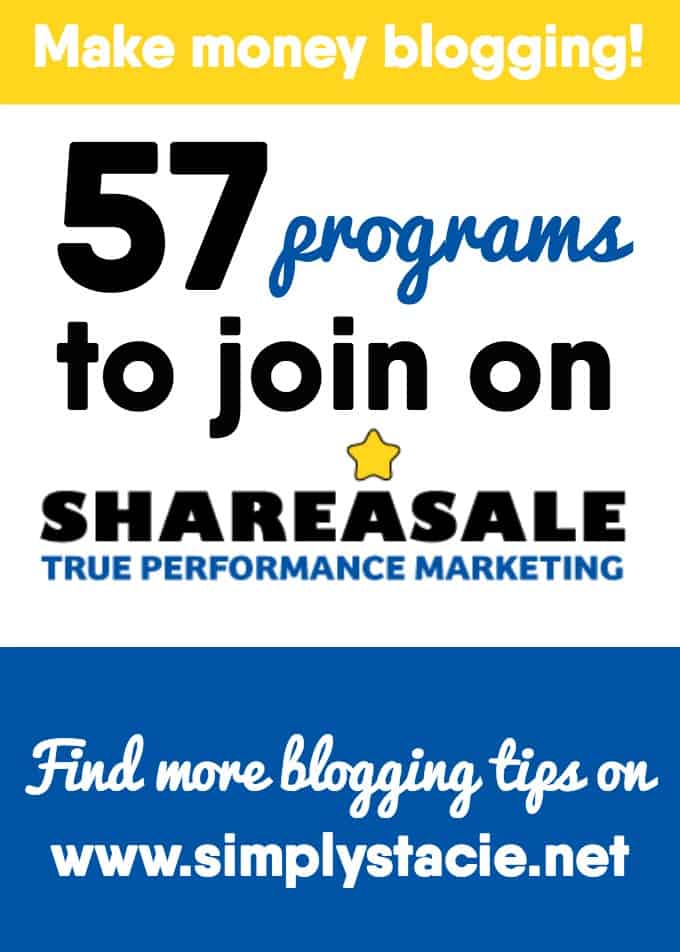 Affiliate income isn't making me rich by any means, but it does provide me with a nice source of passive income. I started really focusing on trying to increase my affiliate earnings in the latter part of 2012. You can see from this revenue report how it has picked up and I even had a month where I made over $1000 with Shareasale. I wish all the months were like that!
I've had people ask me what programs to join on Shareasale. They have SO many and it can be overwhelming to start. These are the ones that I'm a part of and many of them have these little incentives to post like I mentioned above.
Which Shareasale programs are your favourite?
This post was previously published on February 3, 2013 on my blogging blog. I'm closing that blog down and moving the content over here. Keep an eye on my Blogging tips category! Want to start a blog? Read my post about how to start a lifestyle blog.