Cookie Mix in a Jar
With Mother's Day coming up, I've been brainstorming simple, DIY gifts. I love homemade gifts (both giving and receiving) because they are heartfelt and meaningful. The person took the time to make you something special. Not that there is anything wrong with store bought gifts, but sometimes the best gifts are ones that people create themselves.
I've been wanting to make Cookie Mix in a Jar for several years, but never got around to doing it. However, I saw that Michael's had a special on Ashland Milk Bottles a few months back and I grabbed a bunch. 2016 will be the year I finally make this simple DIY gift for my loved ones. They are so easy and take minutes to assemble. You have a beautiful and delicious gift for your recipient to enjoy!
What You'll Need
This post contains affiliate links.
Decorative paper tags
Scissors
Funnel
Cookie ingredients
My cookies were Oatmeal Raisin, but choose whatever kind of cookie you like. Chocolate Chip would also be good! You will only be adding the dry ingredients.
How to Assemble
Place a funnel into your clean milk bottle.
Add in each measured ingredient, one by one, to create layers.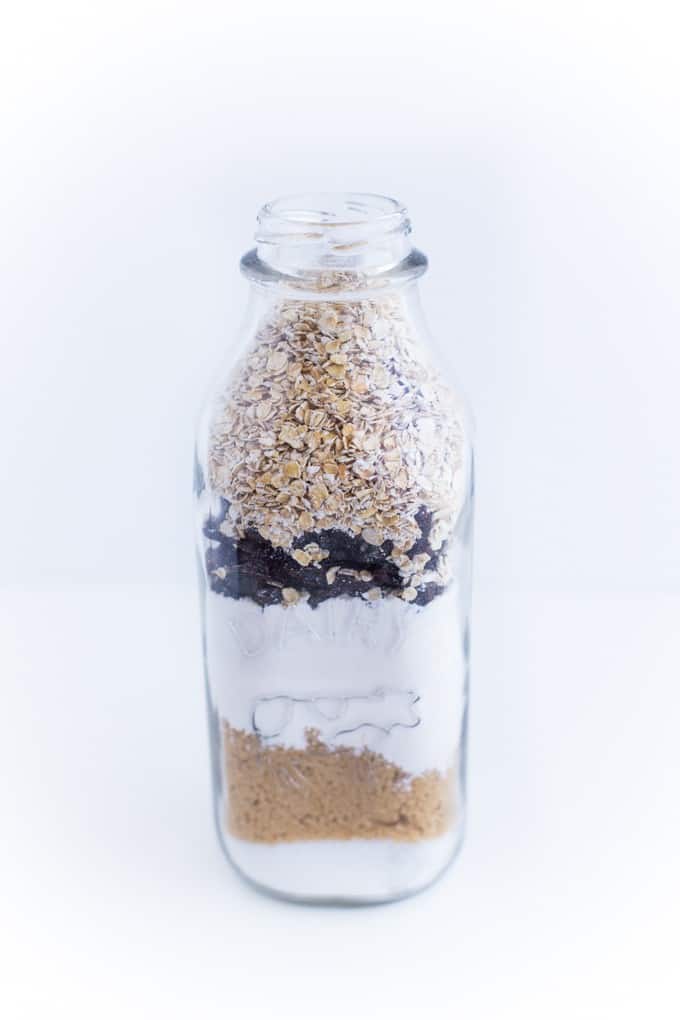 Cover the top of the jar with a piece of washi tape. Now you can see why I used the wider washi tape so it would cover the lid in one piece.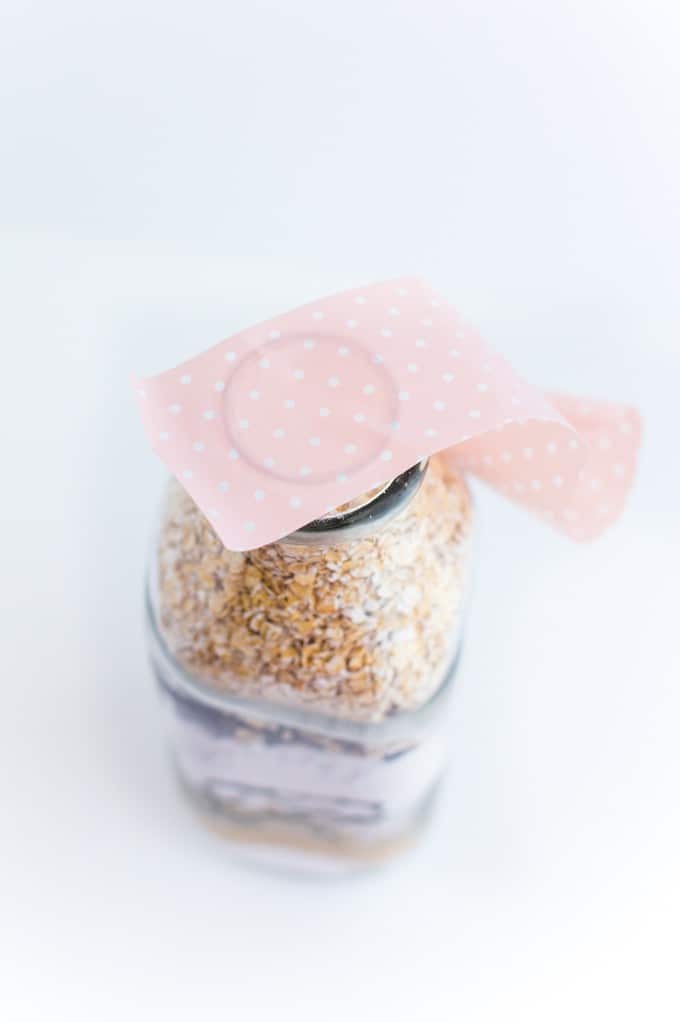 Trim the tape to fit.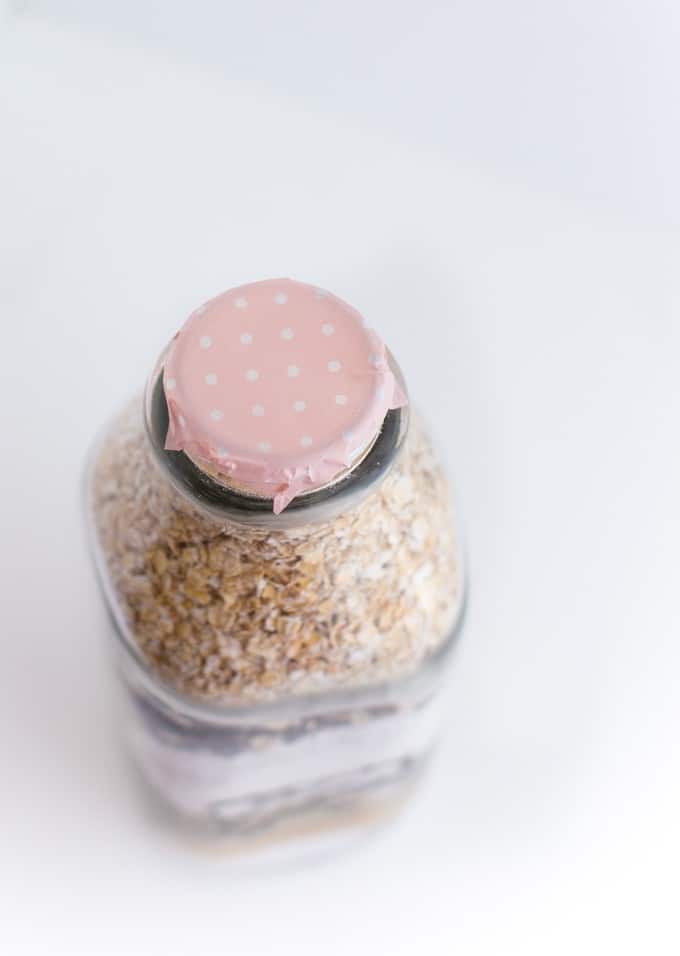 Write the name of the recipe on the front of the decorative tag with your metallic Sharpie.
Write the rest of the ingredients required and the directions on the back of the tag.
Tie tag onto the bottle with twine.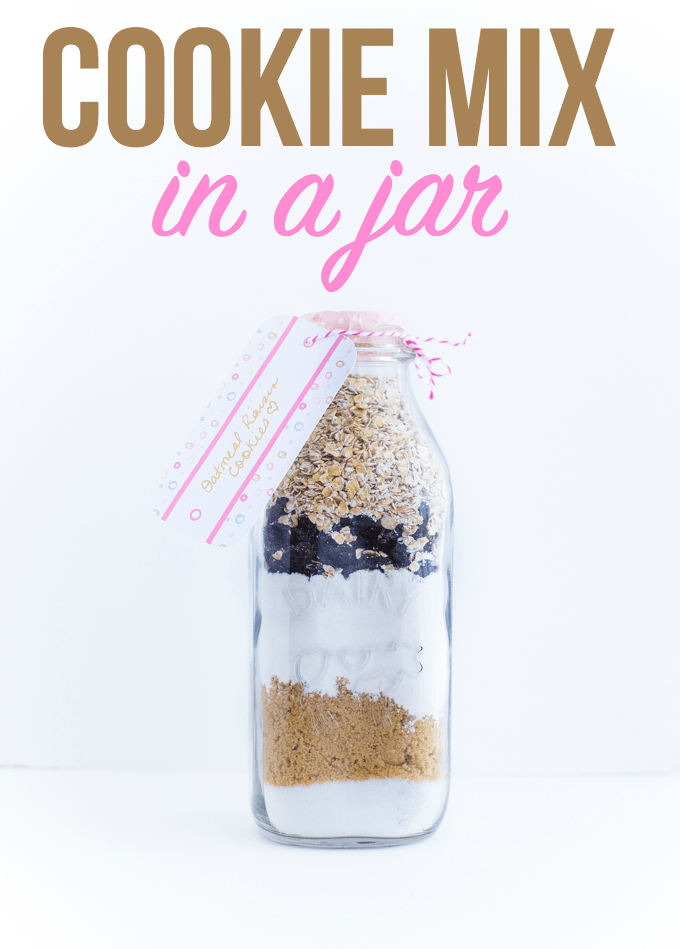 My daughter liked this gift idea so much that she asked if she could have it. She took it to her boyfriend's house and they made the cookies together. She brought me back the jar though so I can make more. I'm thinking I'll do chocolate chip cookies this time.

For more Mother's Day gift inspiration, check out these 10 Mother's Day Gift Ideas and Beauty Subscription Boxes. Maybe mom would like some DIY Beauty gifts? Try my Lime Cilantro Soap, Orange Zest Soap, Lemon Zest Soap, Coconut Shea Butter Soap, Blackberry Mint Foot Scrub, Blueberry Exfoliating Scrub, Raspberry Lip Scrub and Sea Salt and Olive Oil Scrub.
What kind of cookies will you put in your gift jars?