Open Season: Scared Silly Giveaway #OpenSeason4
Disclosure: I received a gift card as compensation for this post. Opinions on this blog are my own.
Open Season: Scared Silly from Sony Pictures Home Entertainment is now available on Blu-ray Combo Pack and DVD!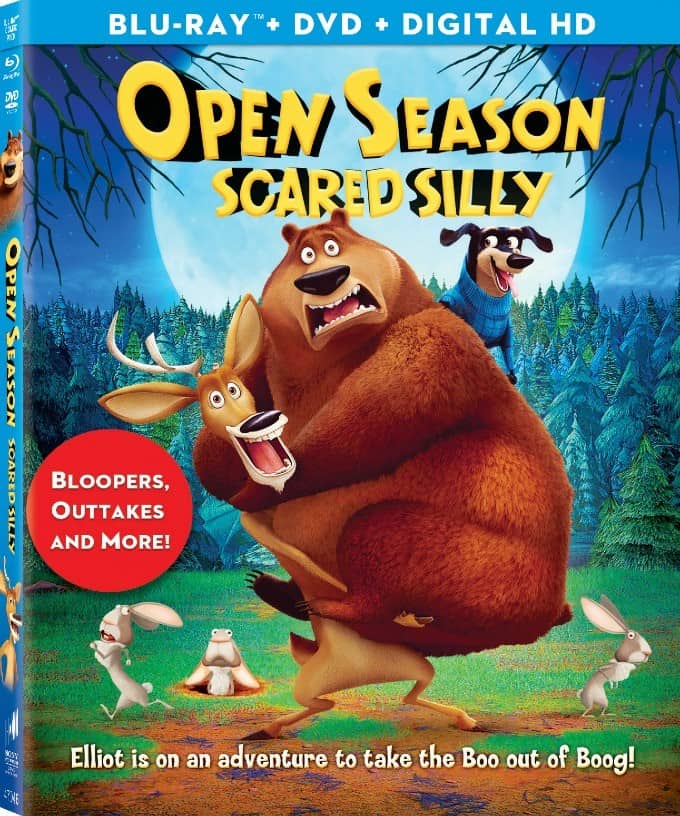 About the Movie
In celebration of Open Season's 10th Anniversary, Sony Pictures Animation presents an all-new animated movie, OPEN SEASON: SCARED SILLY, on Blu-ray™ Combo Pack and DVD.
Elliot, Boog and all your favorite woodland creatures are back in a brand new, comedy adventure, OPEN SEASON: SCARED SILLY. When a case of mistaken identity leads both humans and animals to believe there is a monstrous werewolf on the prowl in Timberline National Forest, former hunter Shaw seizes on the opportunity to re-open open season. With Shaw on the loose and all the animals at risk, it's now up to Boog, Elliot, and Mr. Weenie to face their fears, track down the elusive werewolf, and get open season closed permanently.
The Blu-ray™ and DVD releases will be packed with bonus materials including all-new featurettes, bloopers, a director's commentary track, and an Inside Sony Pictures Animation profile of director David Feiss.
Blu-ray™ Combo Pack includes:
Stepping into the Spotlight – Mr. Weenie's Process
Blooper and outtakes
Scaredy Pants: The Fears of OPEN SEASON: SCARED SILLY
DVD and Blu-ray™ include:
OPEN SEASON Super Speedy Re-Cap
Feature Commentary with Director David Feiss
Director profile – David Feiss
Open Season: Scared Silly is directed by David Feiss and screenplay by Carlos Cotkin. Voices are by Kathleen Barr, Trevor Devall, Garry Chalk, Will Townsend, Melissa Sturm, Donny Lucas.
Watch the trailer below!

Open Season: Scared Silly Printables
Become your favorite Open Season character, help Boog and Elliot search for Mr. Weenie and more! Print out and share these fun Open Season: Scared Silly coloring pages, activity sheets and other printables:
Coloring Pages
Recipe Cards
Mazes and Puzzles
Character Masks
Pick up your copy of Open Season: Scared Silly on Amazon or Walmart.