Living Room Window Update with Endurance BioBarrier
Last year, I blogged about my gross living room window issue and how I rectified the issue. The window needs to be replaced because it leaks during the winter.
This post contains affiliate links.
Previously, we had some issues with mold because where there is sitting water, there is probably mold too. I used Endurance BioBarrier Mold & Grime Cleaner Prep and Endurance BioBarrier Mold and Mildew Prevention Spray to get rid of the mold and protect the area from regrowth.
Yuck, right?
We didn't have a chance to get the window replaced yet. It will be a big job and not cheap. I'm hoping that I'll have the money this year to finally do it. I'm sure we are losing a lot of heat because of it too.
I'm happy to report that I'm still mold-free after this winter! I was watching for it to see if it would reoccur and so happy when it didn't. It bought me enough time to save up for a new window without having to deal with that nasty, yucky mess!
If you have a mold or mildew issue, give these products a try! You can buy them on the Endurance BioBarrier website, Homedepot.com or Amazon.com.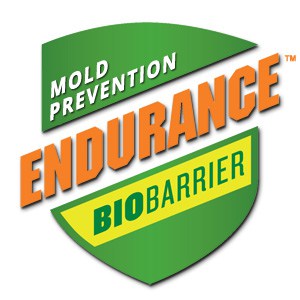 Do you have any cleaning jobs that you'd want to tackle with Endurance BioBarrier products?
Connect with Endurance BioBarrier on Facebook, Twitter, YouTube and Google+. 
Disclosure: I was compensated for this post. All opinions are my own.