The Divergent Series: Allegiant Giveaway
Disclosure: I received a gift card as compensation for this post. Opinions on this blog are my own.
The Divergent Series: Allegiant will be in theatres on March 18, 2016!
About the Movie
The third installment of the blockbuster Divergent series franchise, ALLEGIANT takes Tris [Shailene Woodley] and Four [Theo James] into a new world, far more dangerous than ever before.
After the earth-shattering revelations of INSURGENT, Tris must escape with Four and go beyond the wall enclosing Chicago. For the first time ever, they will leave the only city and family they have ever known. Once outside, old discoveries are quickly rendered meaningless with the revelation of shocking new truths. Tris and Four must quickly decide who they can trust as a ruthless battle ignites beyond the walls of Chicago which threatens all of humanity. In order to survive, Tris will be forced to make impossible choices about courage, allegiance, sacrifice and love.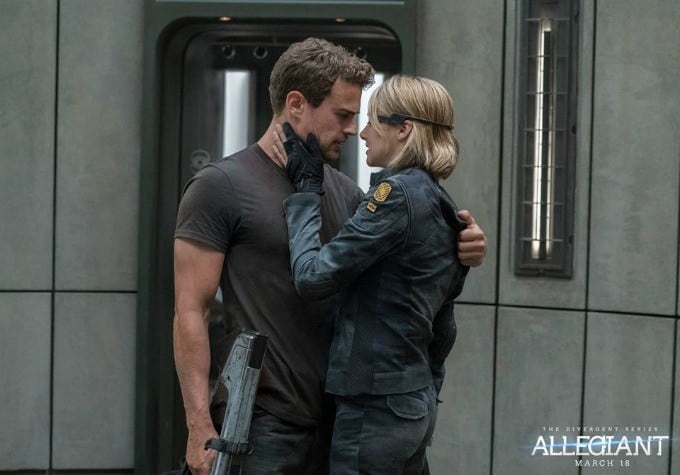 The Divergent Series: Allegiant is directed by Robert Schwentke with a screenplay by Noah Oppenheim, Adam Cooper, Bill Collage, Stephen Chbosky. It's produced by Doug Wick, Lucy Fisher, Pouya Shahbazian, Todd Lieberman, David Hoberman and stars Shailene Woodley, Theo James, Kate Winslet, Ashley Judd, Jai Courtney, Ray Stevenson, Zoe Kravitz, Miles Teller, Maggie Q, Tony Goldwyn, Ansel Elgort, Mekhi Phifer.
Check out The Divergent Series: Allegiant trailer!

Connect with The Divergent Series: Allegiant on Facebook, Twitter and Instagram.