Nine Lives Trailer
Disclosure: I received a gift card as compensation for this post. Opinions on this blog are my own.
Nine Lives is in theatres on August 5th!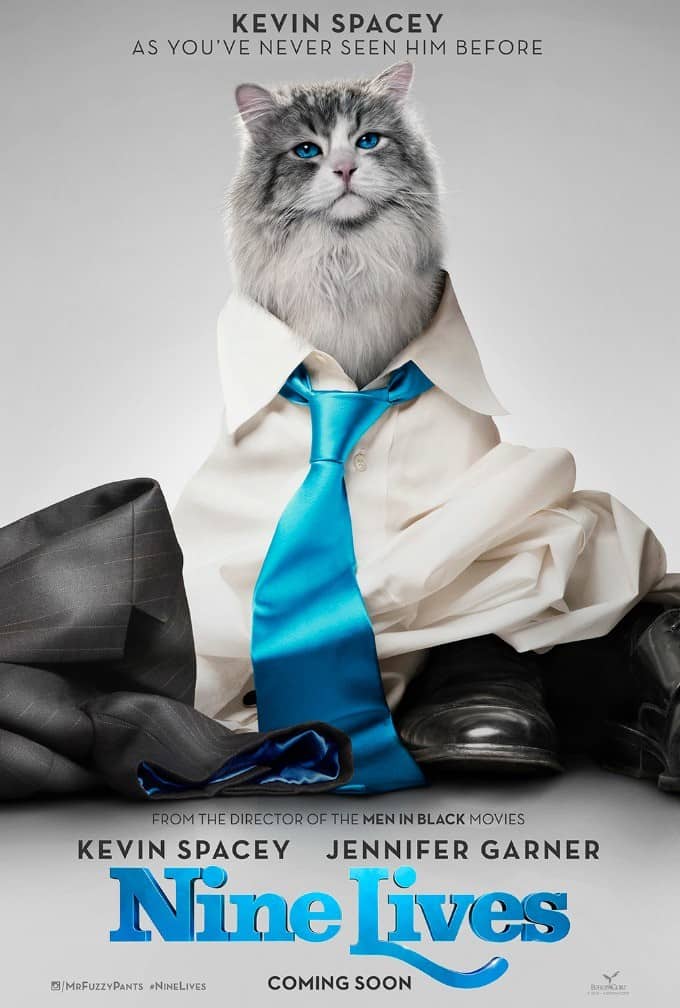 Check out the Nine Lives trailer!
About the Film
On behalf of EuropaCorp, we are pleased to share the teaser trailer for the upcoming film, NINE LIVES! Starring Kevin Spacey, Jennifer Garner, Malina Weissman, Cheryl Hines, Christopher Walken and Robbie Amell, NINE LIVES is the story of a stuffy businessman, Tom Brand (Kevin Spacey), who finds himself trapped inside the body of his family's cat. If any hope exists of returning to his family as the husband and father they deserve, Tom will have to learn why he has been placed in this peculiar situation and the great lengths he must go to earn back his human existence.
Nine Lives is directed by Barry Sonnenfeld, produced by Christophe Lambert and written by Matt Allen & Caleb Wilson and Daniel Antoniazzi & Ben Shiffrin.