Shopkins Season 4 Collectibles Now at Showcase
It doesn't surprise me that Shopkins have been flying off shelves at Showcase, the Canadian Home for all things Shopkins. My youngest daughter and seven year old niece are big fans. I've already purchased several Shopkins collectibles for both of them for Christmas. Shhhh don't tell!
Yesterday was an exciting day for the Biggest Tiny Toy in Canada. Shopkins Season Four collectible toy series hit Showcase stores across Canada. With dozens of new characters, 10 departments and a big change in store for Shopville, it's one of the most anticipated toy launches this year and had the honour of being voted 2015 Toy of the Year. Sweet!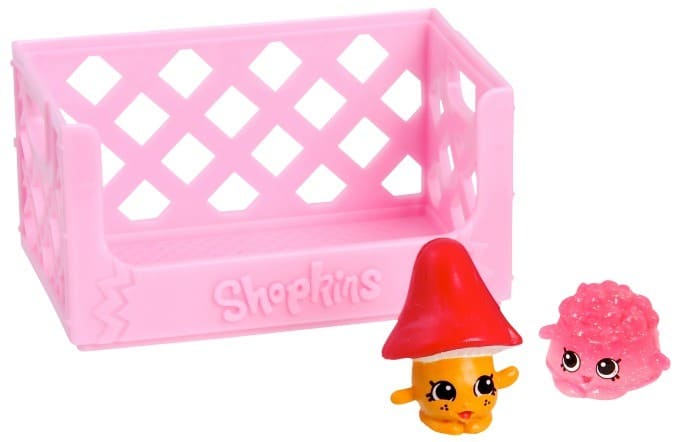 In the new Shopkins Season Four Collection, you'll meet the new furry addition, Petkins. Each Shopkins' character now comes with a unique, collectible and tradable pet with a carrying case. Shopville now has a new Pet Shop department to take care of all the Petkins' needs. Being a pet owner myself, I love this new addition to the Shopkins' family. Also, new to the Season Four collection is a Gardening Department.
If you haven't visited your local Showcase store, there is still time before Christmas! Shopkins Season Four Collection makes an awesome last minute gift. They are one of the hottest toys this season and have even been outselling Disney's Frozen.
Showcase is the only retailer in the world that sells Shopkins collectible characters as single items. Kids enjoy the surprise in each package of a 2, 5 or 12 pack and never know what they will get until they open up the product.
Kids love collecting these unique characters inspired by items found in the grocery store. Shopkins also has a line of themed playsets like the Small Mart, Fruits & Vegetables and Bakery Stand.
My daughter enjoys watching the Shopkins' YouTube channel with its series of webisodes.
You can always count on Showcase for finding the hottest new trends for Canadian shoppers. They have 101 permanent stores in Canadian shopping malls where you can experience "try it before you buy it", play and have fun. Shop in store or online at www.ShopAtShowcase.com to buy the coolest toys in town!
Bridget and Avery are going to freak when they unwrap their new Shopkins gifts. Can't wait!
Do you have a Shopkins fan on your shopping list?
Disclosure: I was compensated for this post. All opinions expressed are my own.