Caramel Apple Cupcakes
If you like the caramel and apple combination, you are in for a real treat today! These Caramel Apple Cupcakes are the bomb. Seriously!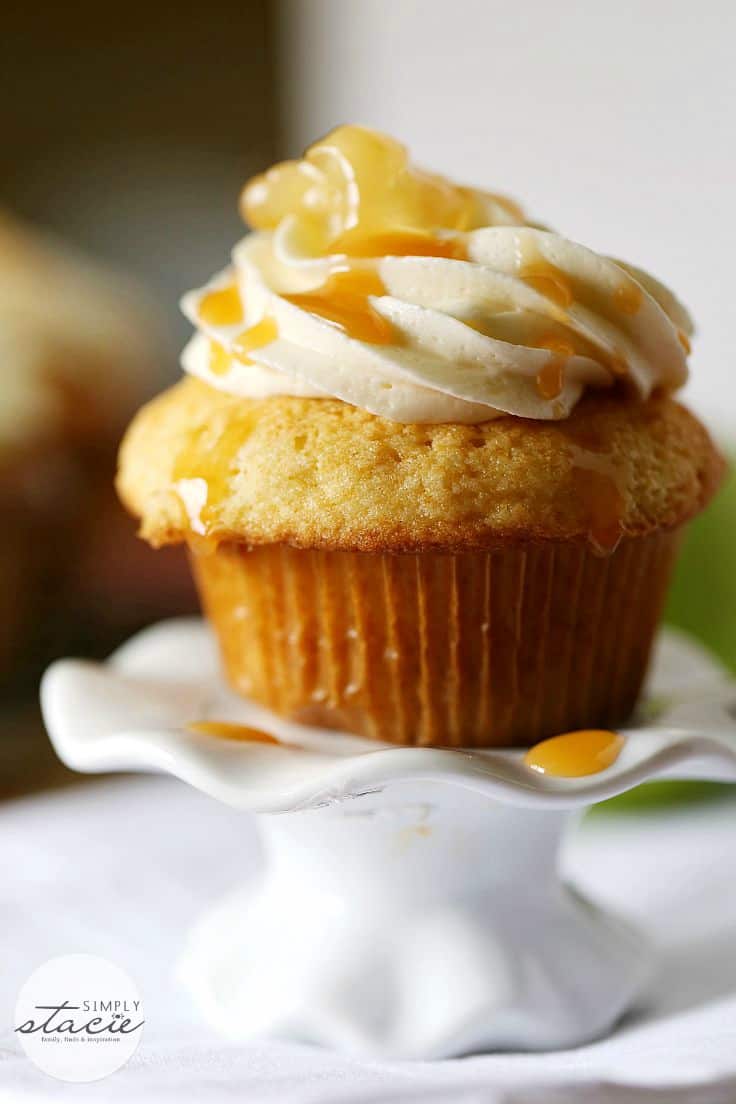 These cupcakes have caramel extract in the cupcake batter and the frosting. The brand I used was Clubhouse. I see that Watkins also has a caramel extract. I also found Clubhouse Caramel Extract on Amazon.ca if your local store doesn't carry it.
Only one of our local grocery stores have a decent baking section and I get inspired even walking down the aisle. They have so much selection compared to Walmart's sad baking section which was completely out of brown sugar and icing sugar the last time I went shopping. Anyways, Moncion Grocers is the name of the store and though they are little pricier, the selection and service are amazing.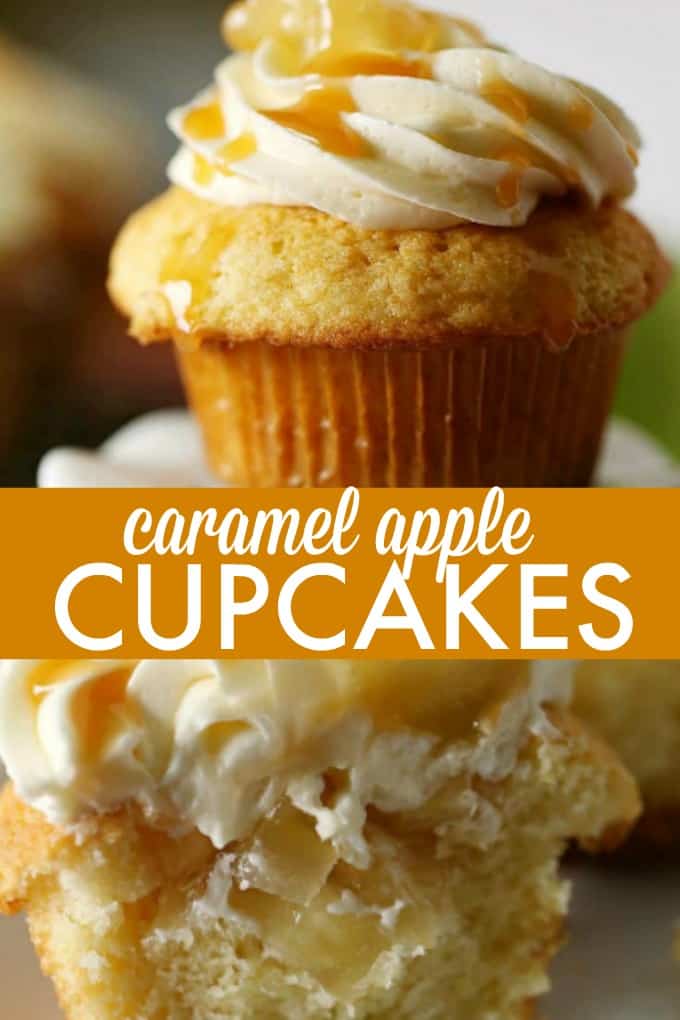 Where the other stores have vanilla extract, Moncion's (for short) has that and caramel extract, maple extract, mint extract and pretty much any extract you could think to use in baking. They have it. And the spices! Well, that's another post.
Check out this yummy recipe!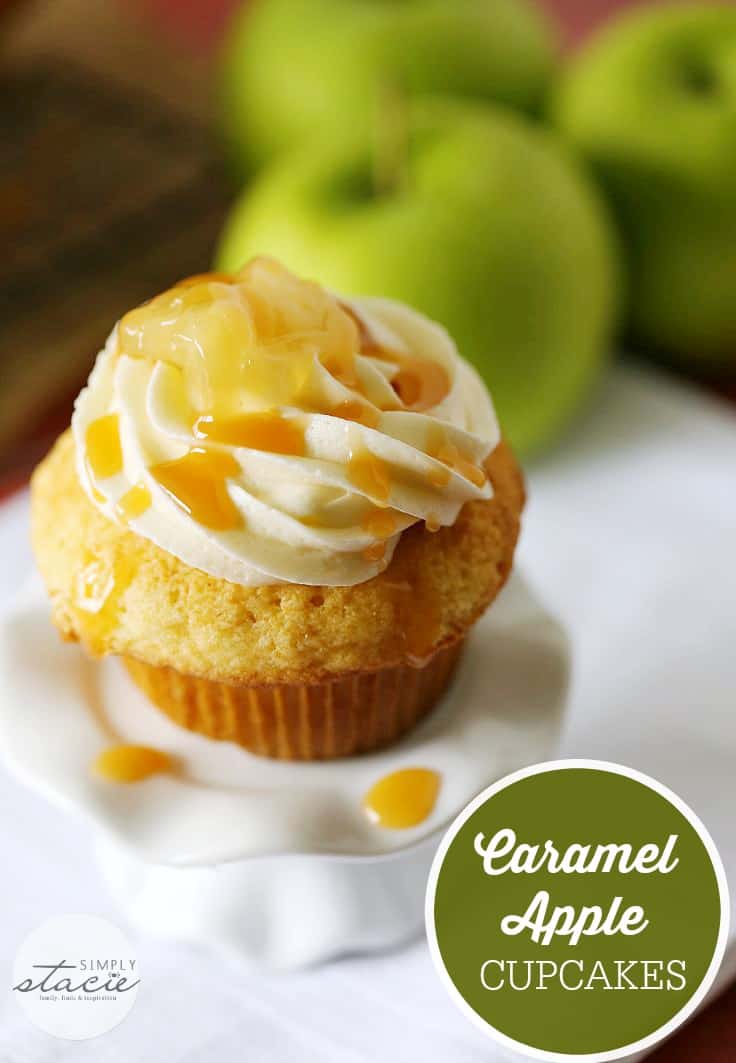 Beneath the caramel frosting lies a sweet surprise: apple pie filling!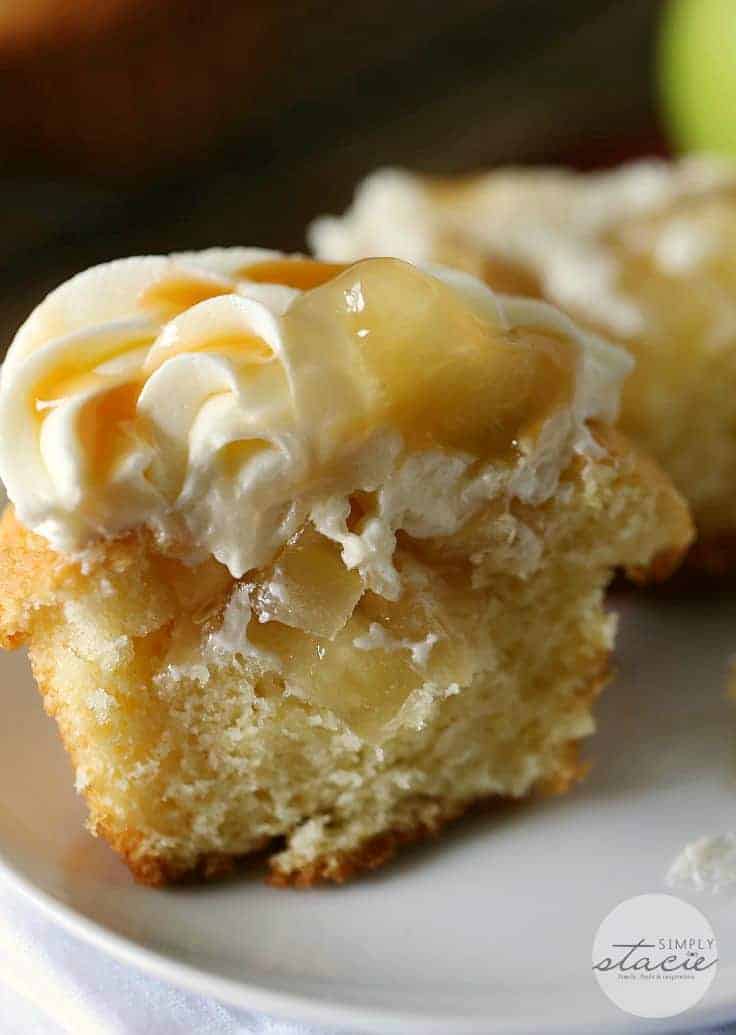 Sadly, these cupcakes didn't last very long. Good news is that I have the ingredients to make more. My daughter and her friend have made a request. I guess I'm baking again….
Do you have caramel extract in your pantry right now?
Yield: 12
Caramel Apple Cupcakes
Every bite is sweeter than the next! These Caramel Apple Cupcakes will soon become a favourite treat.
Ingredients:
Cupcakes
2 cups flour
1 1/2 tsp baking powder
3/4 tsp salt
1 cup butter, softened
1 1/2 cup sugar
1 tsp vanilla extract
1 1/2 tsp caramel extract
2 eggs
2 egg yolks
3/4 cup milk
1 can apple pie filling (I used 540 ml)
Frosting
1 cup butter, softened
3 cups icing sugar (powdered sugar)
4 tbsp half and half
1 tsp caramel extract
caramel sauce, for drizzle
Directions:
Preheat oven to 350F. Line a muffin pan with cupcake liners. Set aside.
In a large bowl, mix together flour, baking powder and salt.
In another bowl, beat butter and sugar on medium speed until smooth. Add in vanilla and caramel extracts. Mix until combine.
Add eggs and egg yolks, beating after each addition. Then add milk and beat until combined.
Add the wet ingredients to the dry ingredients and mix to combine.
Fill cupcake liners about 3/4 full. Bake for 23 to 25 minutes, or until a toothpick inserted in the centre of a cupcake comes out clean.
Cool for 10 minutes in the muffin pan and then remove to wire rack.
Using a small spoon, scoop out the centre of each cupcake, making sure to leave enough on the sides and bottom.
Dice up apples in the apple pie filling and then add a spoonful to fill each of the holes in the cupcakes. Save a few tbsp of the filling for garnish.
To make the frosting, cream the butter and icing sugar in a bowl. Mix in caramel extract and half and half over medium speed.
Scoop frosting into a pastry bag with a decorating tip and frost the cupcakes.
Top each frosted cupcake with apple pie filling and drizzle on top caramel sauce.