iHealth Core Wireless Body Composition Scale
Disclosure: I was not financially compensated for this post. I received a sample of the product for review purposes. The opinions are my own, based on my personal experience with the product.
We're heading into a dangerous part of the year for dieters – the fall and winter bring more layers of clothes and many holidays with yummy treats! I try my best to stay on a healthy track all year long, but it can be tough at times. While I try to celebrate non-scale victories, I know that I need to keep those numbers on the scale in mind on my weight-loss journey. I now have a scale that will keep track of my weight and so much more courtesy of iHealth.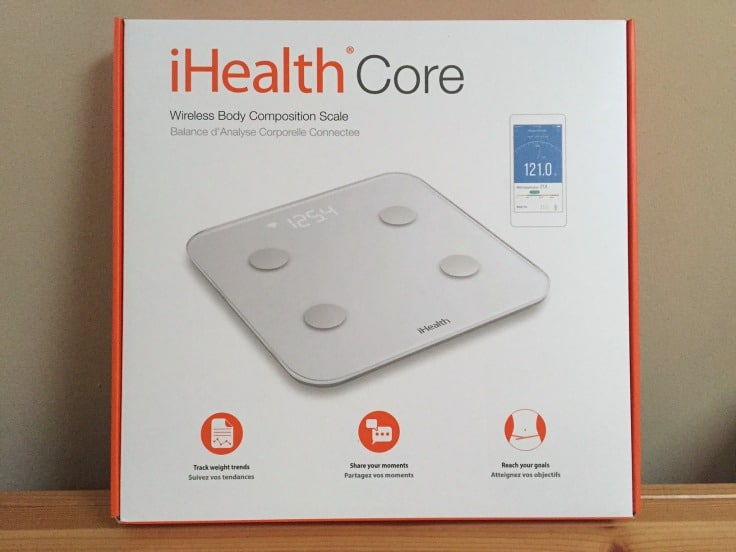 iHealth sent me their Core Wireless Body Composition Scale for review. Trust me when I tell you, you have never seen anything like it! Not only is this scale sleek and modern looking, it's also a great way to keep track of your overall health in the comfort of your own home. I love the little card that greeted me when I first opened the package – reminding me that I am more than just a number on a scale. Little touches like that really impress me and show me that care went into this product and packaging. Beyond just telling me my current weight, this scale is programmed with electronic sensors that can accurately measure nine aspects of my body composition, including BMI, body fat, water weight, and lean, muscle, and bone mass – and I can keep track of all this information every time I step on this scale using the MyVitals app on my phone. This scale automatically sends the info to the app. The app also allows me to track things like daily calories and activities and also lets me set reminders for taking medications/vitamins, exercise, etc.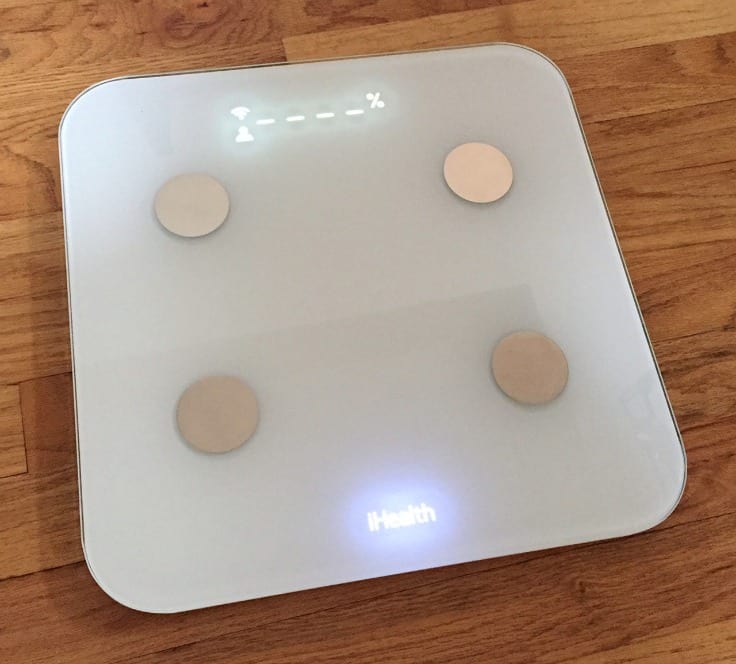 I love the fact that this scale is the whole package – being able to see not only my weight on a daily basis, but being able to track my progress, track my health, all with one scale, one app, it's a great feeling. Setting up the app and the scale was easy and quick (all you need is the app and WiFi!), and my husband was just as excited as I was to join in with me on using this scale as a tool to keep our weight and health on track. This scale currently sells for $129.99 on the iHealth site and I think it's worth every penny. You can also find it on Walmart.com, Amazon.com, and BestBuy.com, as well as in store at Best Buy in Canada. This is truly a great product that can help you live a healthier life and I would recommend it to everyone – regardless if you're looking to lose weight, maintain your weight, or just want a way to track your progress.
iHealth is a company committed to helping people take a more active role in managing their personal health. Besides the Core Wireless scale, iHealth also offers other great products including a wireless blood pressure monitor, a blood glucose meter, an activity tracker, and more. All of their products link to their secure app that stores and tracks all pertinent medical data that can be used for personal use or shared with a medical professional.
To learn more about iHealth and all of the products they offer, visit their website.