Disclosure: I received product to facilitate this post. All opinions expressed are my own.
If you were to ask me to describe my own personal style, I'd say I like a simple, classic look. My clothes are not flashy. The main colour scheme in my closet is black with some brown, red, grey and a bit of blue and pink sprinkled in. I prefer polished and elegant. That is one big reason why I love the Classic Sheffield watch from Daniel Wellington. It suits my personality perfectly!
Our vision is that when someone thinks of a preppy dressed person, he or she is wearing a Daniel Wellington watch.
Relaxed, unpretentious, timeless. These words describe the Daniel Wellington watch brand. Their vision also speaks to me personally. I had a friend tell me once that I had a "quiet confidence". I thought that was such a nice compliment. Reading about Daniel Wellington reminded me of that conversation.
See for yourself. This is the Classic Sheffield watch (ARV $199). It has a genuine leather strap in blackand is ultra-thin at only 6mm. The strap is interchangeable so you can change up your look depending on the occasion. You can choose either Rose Gold or Silver for the watch face.
It suits my day-to-day wear when I'm out running errands or shopping. It also would like nice when you need to dress up a bit. It has a versatile look that can pretty much go with any occasion.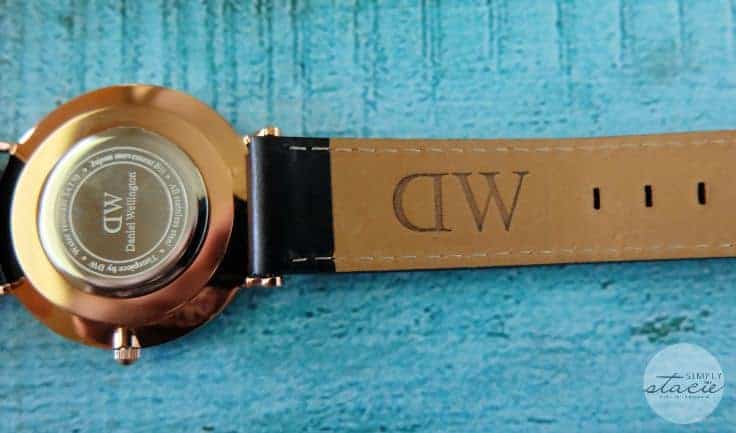 The face is larger than other watches I've owned in the past, but I think that is part of its charm and what makes it unique.
Daniel Wellington watches are sold at 25 Bloomingdale locations in the USA. You can also buy their watches online. They offer free shipping worldwide. I think one of their watches would make a nice gift for a friend or loved one. It's simple, elegant and thoughful.
How would you describe your personal style?