Disclosure: Prizing and samples provided by Scholastic. All opinions expressed are my own.
The Marvels by Brian Selznick is in stores September 15th! Keep an eye out for it and grab a copy.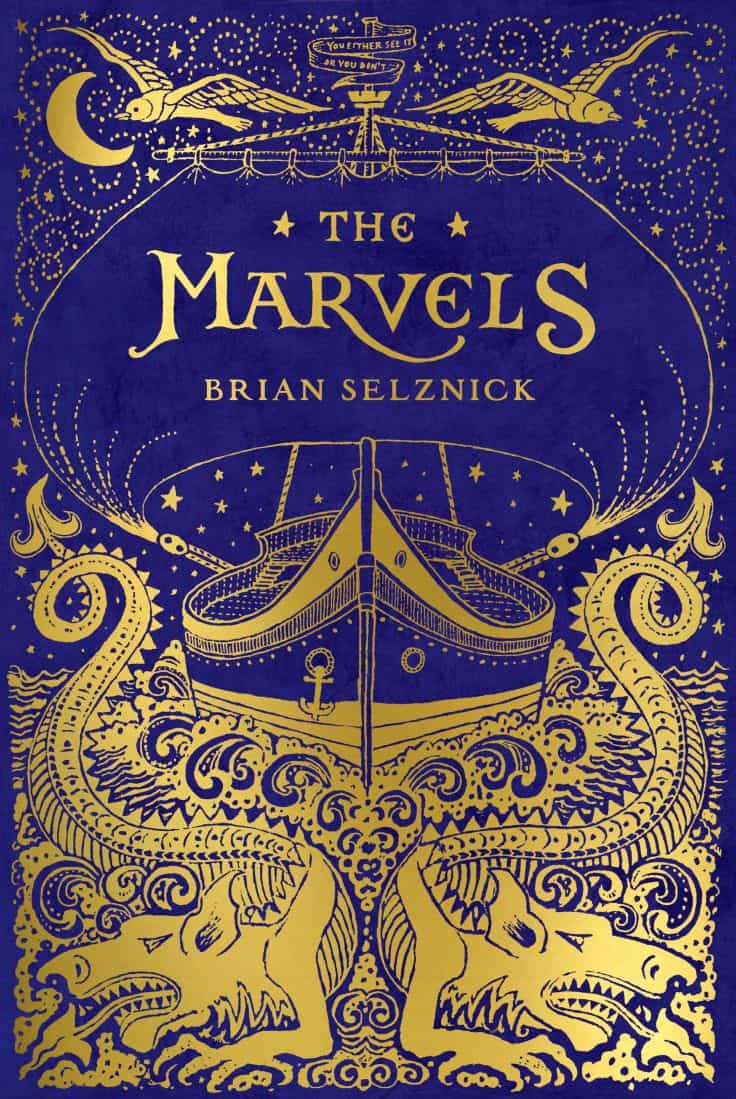 About the Book
From the Caldecott Medal–winning creator of The Invention of Hugo Cabret and Wonderstruck comes a breathtaking new voyage.
In this magnificent reimagining of the form he originated, two stand-alone stories—the first in nearly 400 pages of continuous pictures, the second in prose—together create a beguiling narrative puzzle.
The journey begins on a ship at sea in 1766, with a boy named Billy Marvel. After surviving a shipwreck, he finds work in a London theatre. There, his family flourishes for generations as brilliant actors until 1900, when young Leontes Marvel is banished from the stage.
Nearly a century later, Joseph Jervis runs away from school and seeks refuge with an uncle in London. Albert Nightingale's strange, beautiful house, with its mysterious portraits and ghostly presences, captivates Joseph and leads him on a search for clues about the house, his family, and the past.
A gripping adventure and an intriguing invitation to decipher how the two narratives connect, The Marvels is a loving tribute to the power of story from an artist at the vanguard of creative innovation.
credit: Jamey Mazzie
About the Author
Brian Selznick is the Caldecott Medal-winning author and illustrator of the #1 New York Times bestsellers Wonderstruck and The Invention of Hugo Cabret which was adapted into Martin Scorsese's Oscar-winning movie Hugo. Selznick's books have garnered countless accolades worldwide, and have been translated into over 35 languages. He has worked as a set designer and a puppeteer. He lives in San Diego, California, and Brooklyn, New York.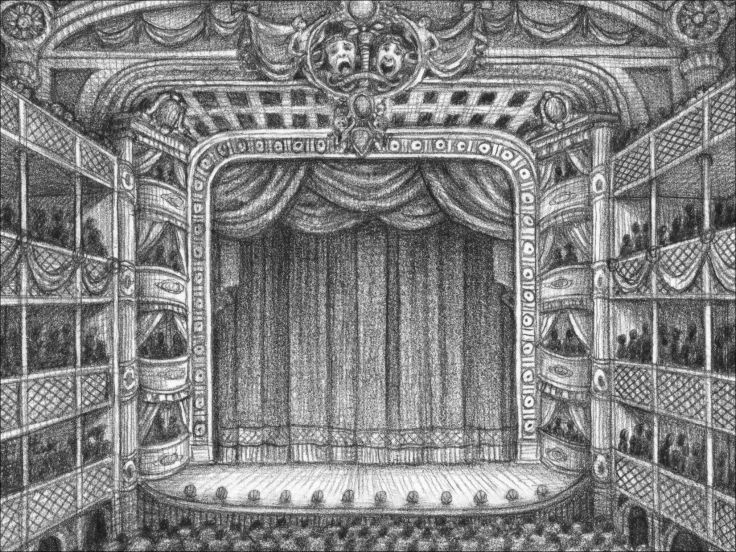 Check out the book trailer!
YOU EITHER SEE IT OR YOU DON'T Tour
Unlock the mystery of THE MARVELS.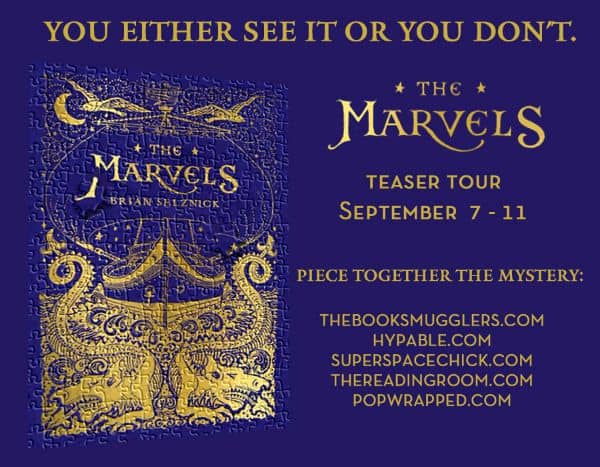 Join Joseph, a young boy in 1990 London, as her pieces together clues found in his uncle's mysterious house. Who are the Marvels? And how are they connected to Joseph?
Follow the YOU EITHER SEE IT OR YOU DON'T tour to hear mysterious recordings by Brian Selznick, get a sneak peek at artwork from the book, and discover souvenirs from inside THE MARVELS house. What do they mean? You either see it or you don't.
Brian Selznick is setting out on a multi-city tour to celebrate the release of The Marvels!