Cherry Vanilla Smoothie
This summer, I could not keep cherries in the house. I can't blame this one on John or the kids because it was all me. I was a cherry addict. I'd eat them in a big bowl and found them very filling. I also had frozen cherries for smoothies. It was a hot summer and many days I was looking for ways to stay cool.
This Cherry Vanilla Smoothie is amazing. The sweetness comes from the vanilla soy milk and frozen cherries. I like to use frozen fruit in smoothies so it's ice cold. If you use fresh cherries, add some ice to the blender so it will come out cold too.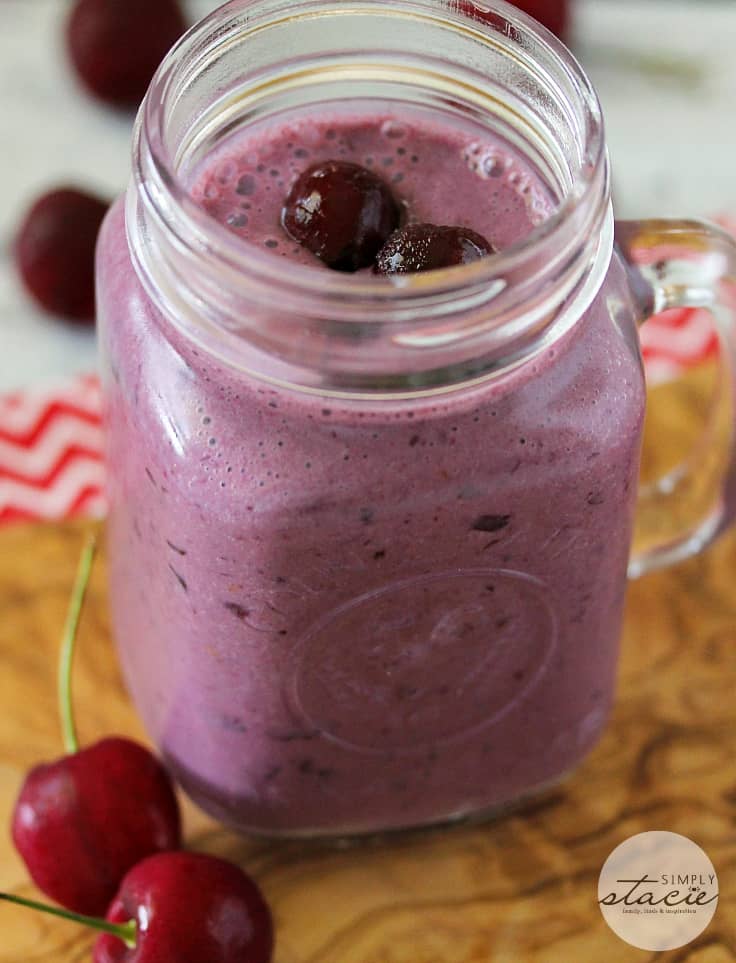 Cherry Vanilla Smoothie
I added a few frozen cherries as "ice". This smoothie is creamy, smooth and full of luscious flavour. Silken tofu makes it creamy without changing the flavour of the smoothie.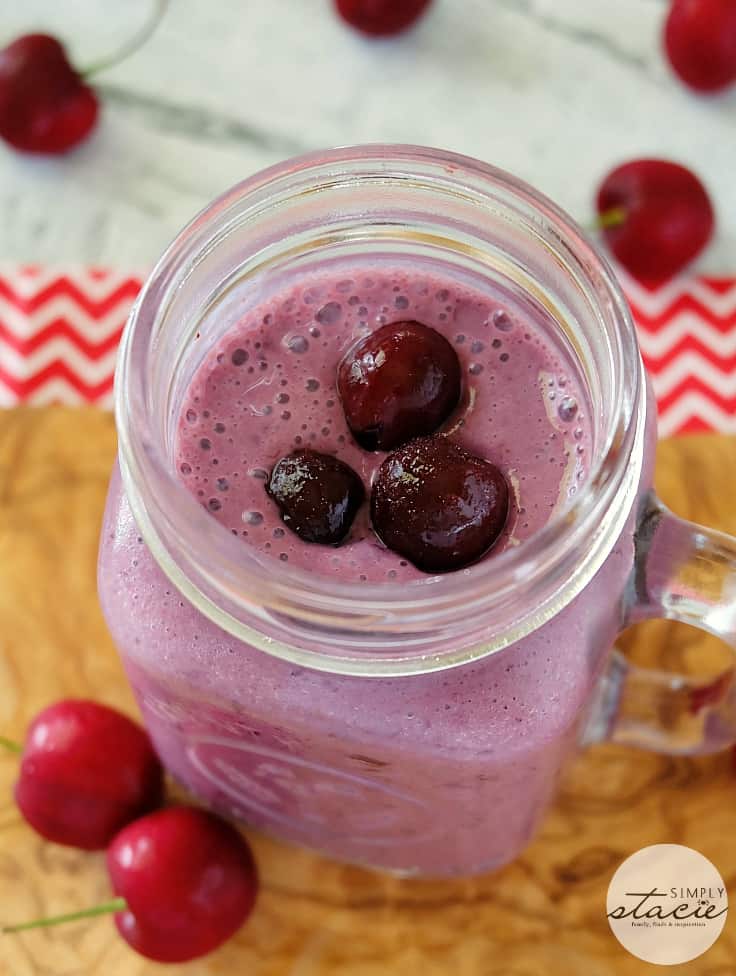 Now this is an excellent way to start your day! A glass of this smoothie fills me up till lunch. It's packed full of protein and antioxidants. I always feel like I'm indulging when I drink a glass because it tastes that good.
As for blenders, I don't own a fancy Vitamix (though it's on my covet list). I have a Breville Hemisphere Control Blender and it makes great smoothies.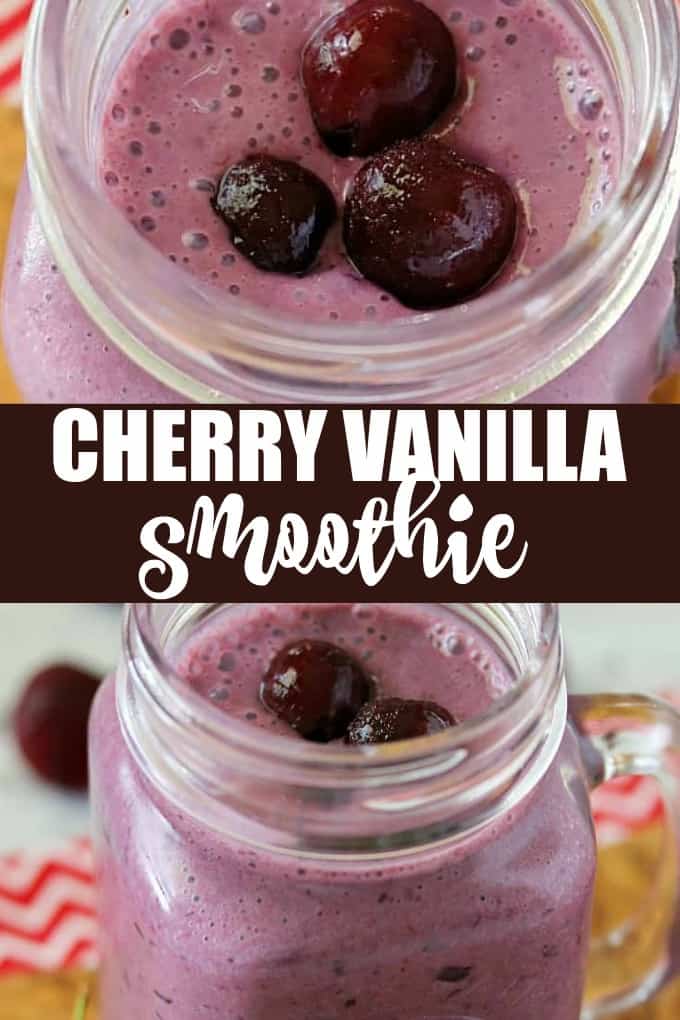 For more smoothie recipes, try my Pineapple Pomegranate Smoothie, Berry Jam Smoothie and Pumpkin Pie Smoothie. I also have several cherry recipes! Check out my Cherry Cheesecake with Oreo Crust, Cherry Mousse, White Chocolate Cherry Banana Bread, Cherry Coke Cupcakes and Cherry Chocolate Brownies.
Do you like fresh or frozen fruit in your smoothies?
Yield: 1
Cherry Vanilla Smoothie
Sweet, creamy and luscious recipe for a Cherry Vanilla Smoothie!
Ingredients:
1 1/2 cups frozen sweet cherries
1/2 cup silken tofu
1/4 tsp vanilla extract
1 cup vanilla soy milk
zest of one orange
Directions:
Add all the ingredients into a blender and blend until smooth. Top with frozen cherries, if desired.