My 6-year-old is pretty much a pro at bedtime – and now that he knows how to tell time, he's good about knowing when to get out of bed in the morning too. My little guy, Noah, at 4 years old, isn't so good. But he's getting much better thanks to a neat little product from Zazu called SAM.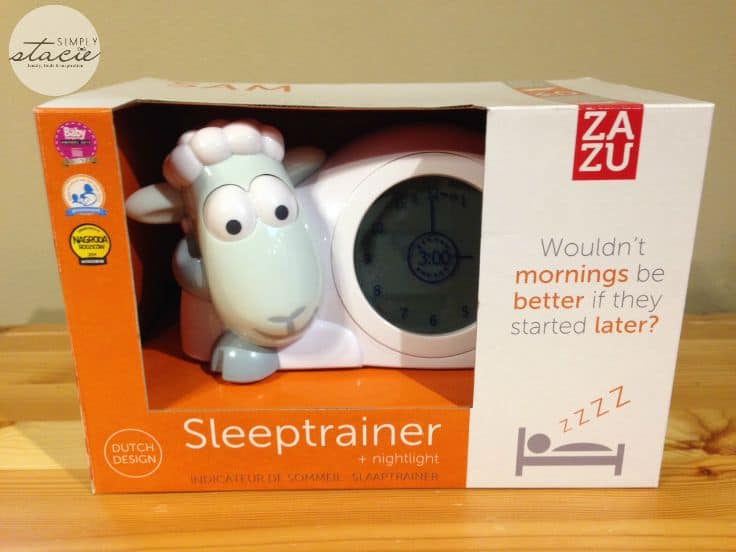 SAM is a nightlight and sleep trainer that can help your little ones understand when it's time to be asleep and when it's time to be awake and start the day. I love the design of this product, and think it would match any small child's decor.
What I really think makes this product unique is that not only does it give signals to young children about time to sleep and time to wake, but there's also a 30-minute "countdown" to wake up time – this is huge for my little guy who always seems to get up just a tad too early. The countdown feature changes the color of the screen from blue to green to give the signal that time to be up is getting close. When it's time to wake up, SAM opens his eyes and the screen changes color again.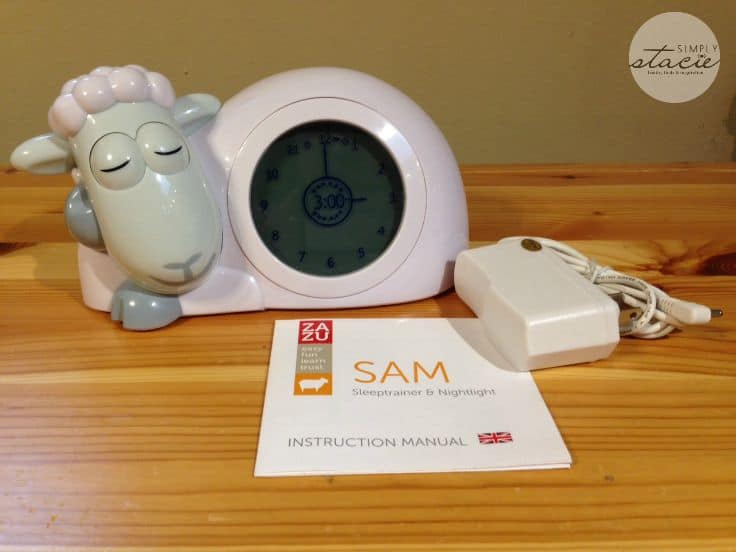 Noah was able to grasp the concept quickly and he was excited to have his very own clock in his room (as his big brother does). He thinks SAM is just the cutest thing, and he's been very excited to follow the rules since we put it in his room. It's new, exciting, cute and fun, and I think that's the been the key to our success. So far so good with Noah – I'm hoping SAM keeps us on track!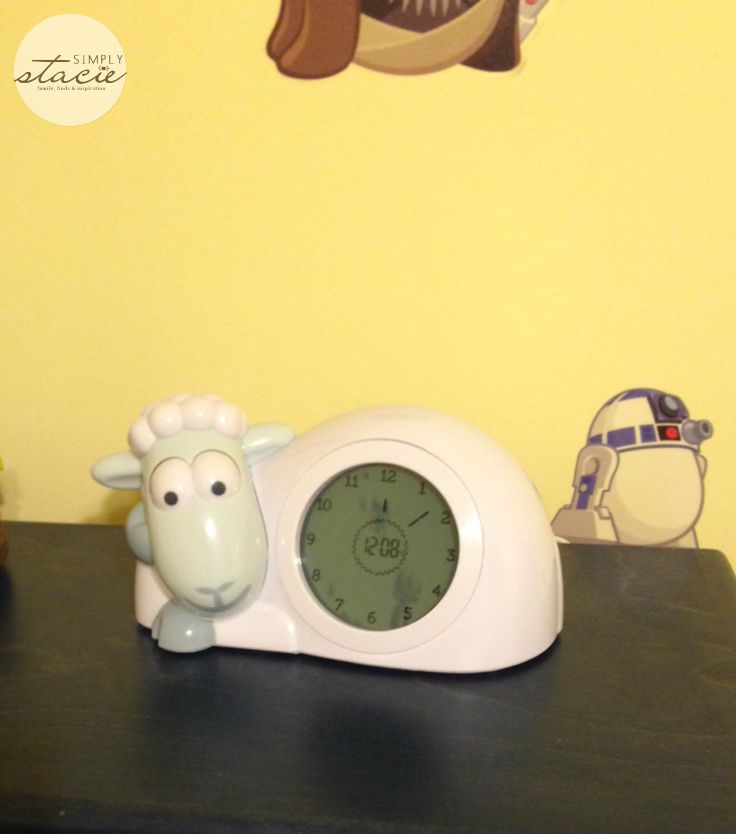 There's also an option to set SAM up for a second wake-up time for nap times. Set up is quick and easy, and there's even a battery back-up for the plug. Beyond being a great sleep trainer, SAM's LED screen also acts as a nightlight which you can leave on all night or put on a timer as well. This has been a big help to us as Noah still likes a soft light on at night (especially when he has to get up for a potty break!).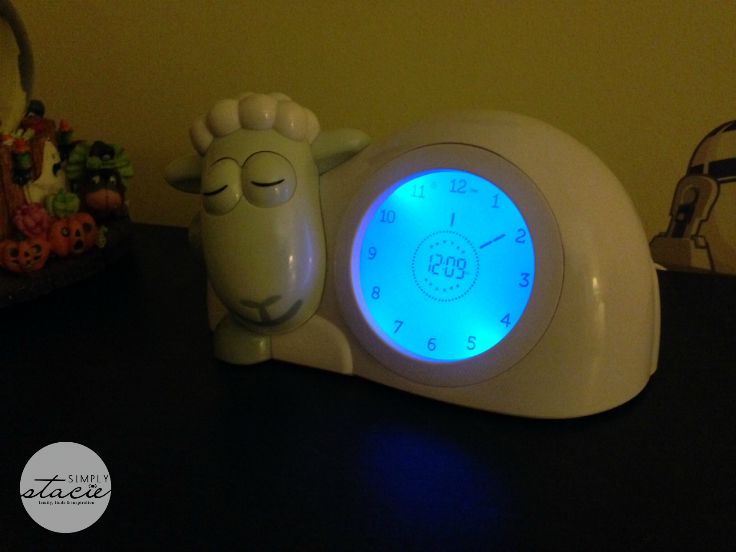 We received the SAM in grey, but he's also available in pink. SAM sells for $49.99 on Amazon. I really like the simplicity of the concept of "eyes open = awake" and "eyes shut = asleep" and really think this can be an asset to all parents of young children.
Zazu was started by Nynke Bakker, a mom of three who whose aim is to keep children's products easy, educational and fun. To learn more about Zazu and the products they offer, visit their website.