Peach & Blueberry Pizza
I was chatting with my bloggy friend, Randa of The Bewitchin Kitchen, about our recipe obsessions. I told her about my latest pizza craze and she mentioned she was going through the same thing with waffles! She understood exactly what I meant about getting on a roll with something and you just need to keep going with it wherever it may lead! She suggested I make a pizza with peaches and blueberries and got my wheels turning yet again.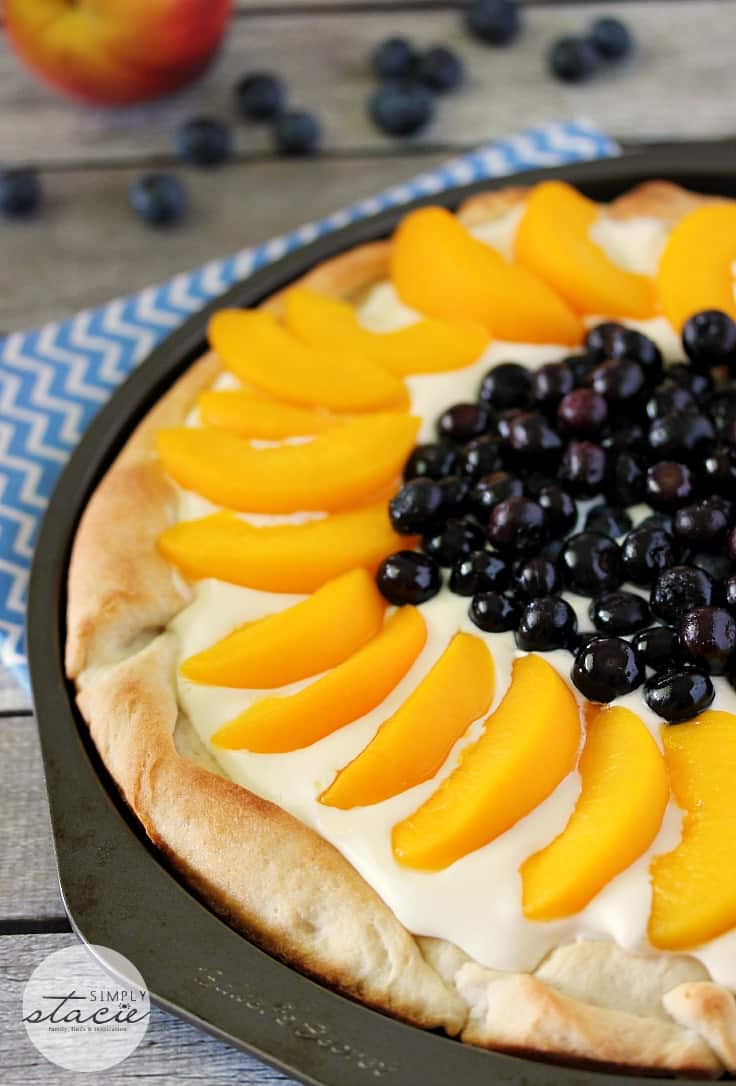 Peach & Blueberry Pizza
I have an abundance of fresh blueberries here after our recent trip to the blueberry farm. There was a can of sliced peaches in my pantry already and I only had to think about what I would do for my "sauce".
I settled on a combination of cream cheese, sweetened condensed milk, vanilla and lemon juice. Wow, it was GOOD! Sweet, creamy and smooth.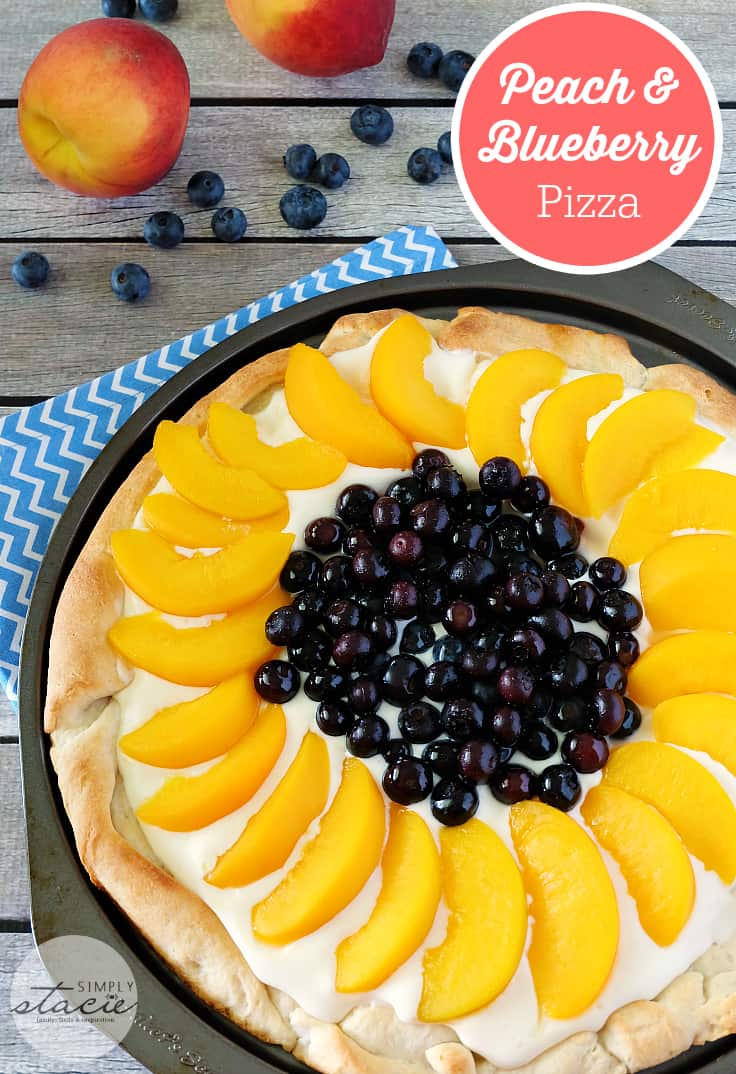 It's hard to stop yourself from eating the sauce from the bowl. It pairs perfectly with the fruit and even looks a little "summery", don't you think?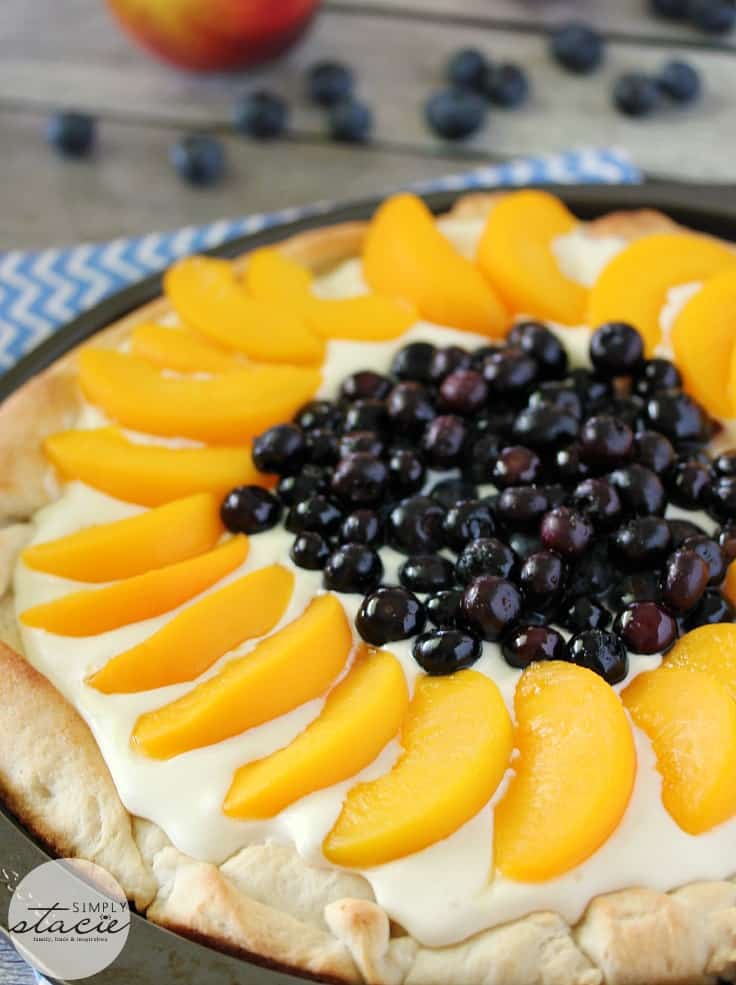 Don't like peaches or blueberries? Use another fruit in its place. Easy peasy.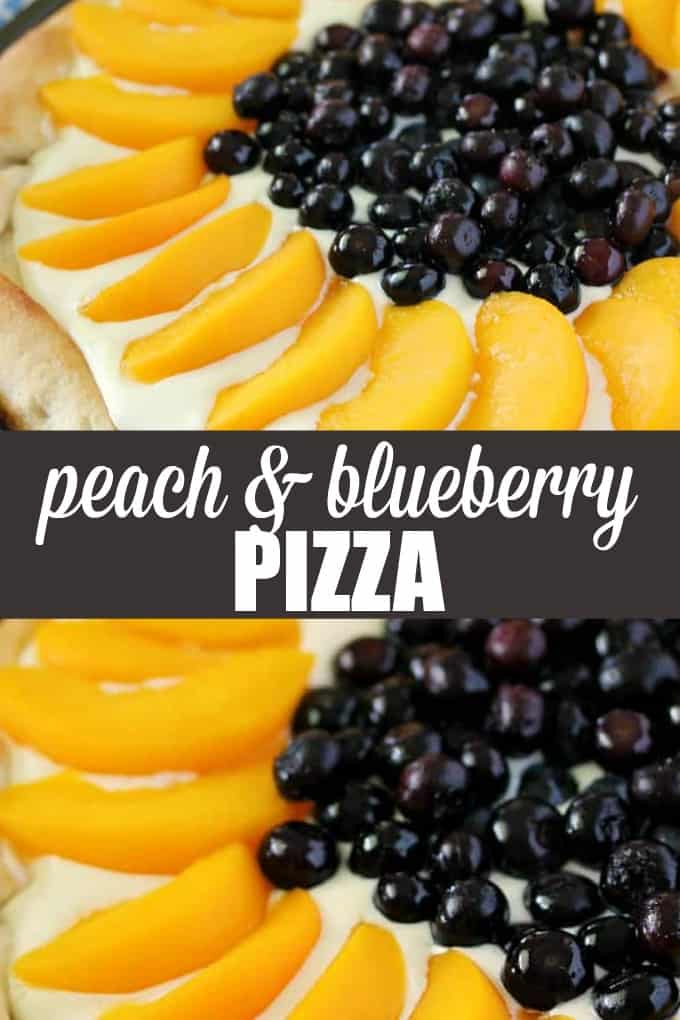 You might also like this Peach Bread or Peach Chicken.
Where would you serve this summer dessert?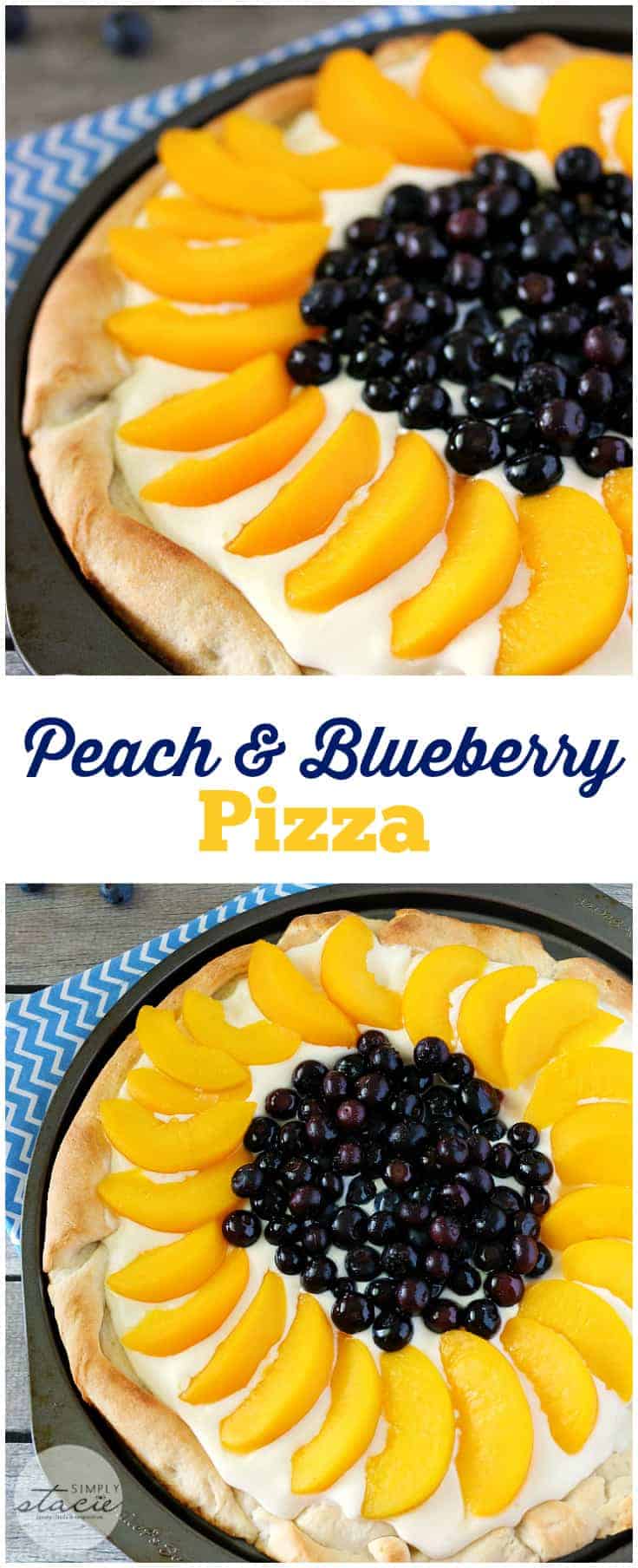 Yield: 6
Peach & Blueberry Pizza
Try this sweet, summer Peach & Blueberry Pizza for dessert! It's topped with a creamy, sweet sauce, fresh blueberries and sliced peaches.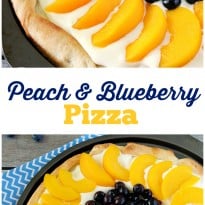 Ingredients:
1 Pillsbury Pizza Crust (or your own homemade pizza crust or other brand of refrigerated pizza crust)
1/2 250g package of cream cheese, softened
2/3 cup sweetened condensed milk
2 tbsp lemon juice
1 tsp vanilla extract
1 can (796 ml) peach slices
1 cup blueberries
1 1/2 tbsp sugar
Directions:
Preheat oven to 400F. Grease a pizza pan and spread out dough to fit. Bake for 10 minutes.
Add cream cheese, sweetened condenses milk, lemon juice and vanilla extract to a mixing bowl and beat on medium until smooth.
Spread cream cheese mixture over partially cooked pizza crust.
Toss peaches in 1 tbsp sugar and then spread on top of cream cheese layer.
Toss blueberries in 1/2 tbsp sugar and then spread on top of cream cheese layer.
Bake for an additional 5 minutes.
Refrigerate any uneaten portions.