Paper Towns Giveaway
Disclosure: Prizing and samples provided by 20th Century Fox.
Paper Towns is in theatres on July 24th!
About the Film
Adapted from the bestselling novel by author John Green ("The Fault in Our Stars"), PAPER TOWNS is a coming-of-age story centering on Quentin and his enigmatic neighbor Margo, who loved mysteries so much she became one. After taking him on an all-night adventure through their hometown, Margo suddenly disappears–leaving behind cryptic clues for Quentin to decipher. The search leads Quentin and his quick-witted friends on an exhilarating adventure that is equal parts hilarious and moving. Ultimately, to track down Margo, Quentin must find a deeper understanding of true friendship–and true love.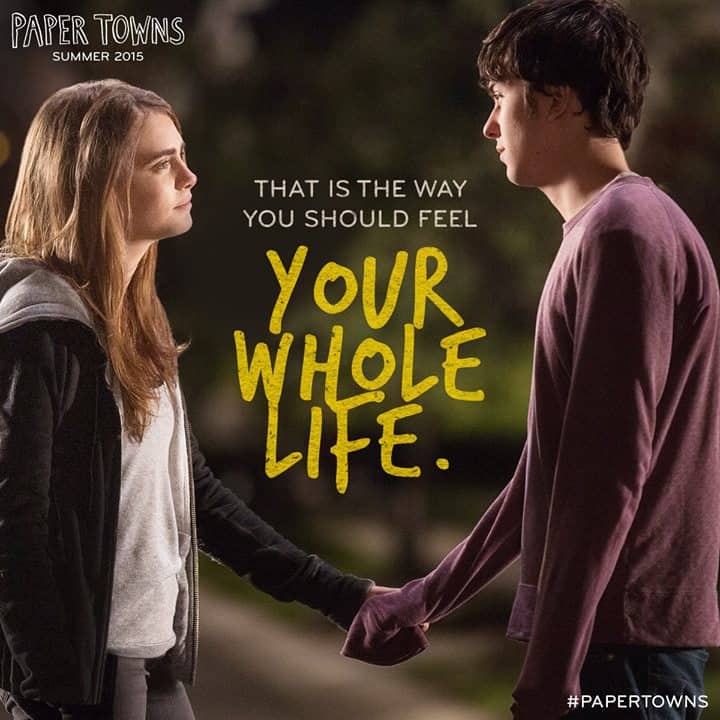 Paper Towns stars Nat Wolff, Cara Delevingne, Austin Abrams, Halston Sage, Justice Smith and is directed by Jake Schreier. The screenplay is by Scott Neustadter & Michael H. Weber, based upon the book by John Green.
Check out the trailer for Paper Towns!
Looks good, right? I can't wait to watch Paper Towns!