How to Get Rid of Fruit Flies
I've partnered up with The Maids to share with you one of my favourite household hacks: how to get rid of fruit flies. Let me start off by saying this: I cannot stand bugs. Big bugs, small bugs, hairy bugs, you name it, I don't like them. I certainly don't want them in my home.
A few years ago, I left some fruit out on the kitchen counter a little bit too long. Before I knew it, I had an infestation of fruit flies. It was awful. I threw the offending fruit away, but unfortunately the fruit flies stuck around. I hated preparing meals in the kitchen with them buzzing around everywhere and landing on me and our meals. I needed a way to get rid of them and FAST.
My mom is my go-to person for advice and I told her about our fruit fly issue. She told me that it was no big deal and that she had an easy way to get rid of them. I was thinking she was going to tell me to go to the store and buy some kind of chemical fruit fly killer. To my surprise, she had a natural solution that works. She's been using this very method I'm going to share with you for years. I've followed her advice and have been fruit fly free since!
It is seriously easy. When she first told me what to do, I was thinking that there was no way this would work. That was one time I was happy to be wrong.
How to Get Rid of Fruit Flies
Here is what you need to do if you have fruit flies invading your kitchen.
1. Round up your supplies: a small jar, red wine vinegar, plastic wrap and a sharp object like a toothpick or paper clip.
2. Pour red wine vinegar into your jar, about half way full.
3. Cover the jar in plastic wrap. Make sure it has a nice tight seal so it won't lift open.
4. Take a sharp object and poke holes all over the plastic wrap.
5. Set your jar on the counter close to where the fruit flies are the most abundant.
I made a video to demonstrate how easy this little hack is to do. Check it out below.

How It Works
Fruit flies are attracted to the red wine vinegar. They will go inside the little holes you poked in the plastic wrap and get trapped inside the jar and eventually die. This method cleared my kitchen of the fruit fly infestation and it's one I always come back to time and again. It works like a charm for us!
A troubleshooting tip: If you find that the fruit flies aren't going into your jar, it could mean that your holes are too small. Using your sharp object, gently make them a little bigger. Be careful not to make them too big or they will be able to fly back out.
Not only does this method work, but it's economical and natural. You probably have everything you need to make it right now.
This may sound morbid, but I'm happy it works as well as it does. I like my kitchen bug-free!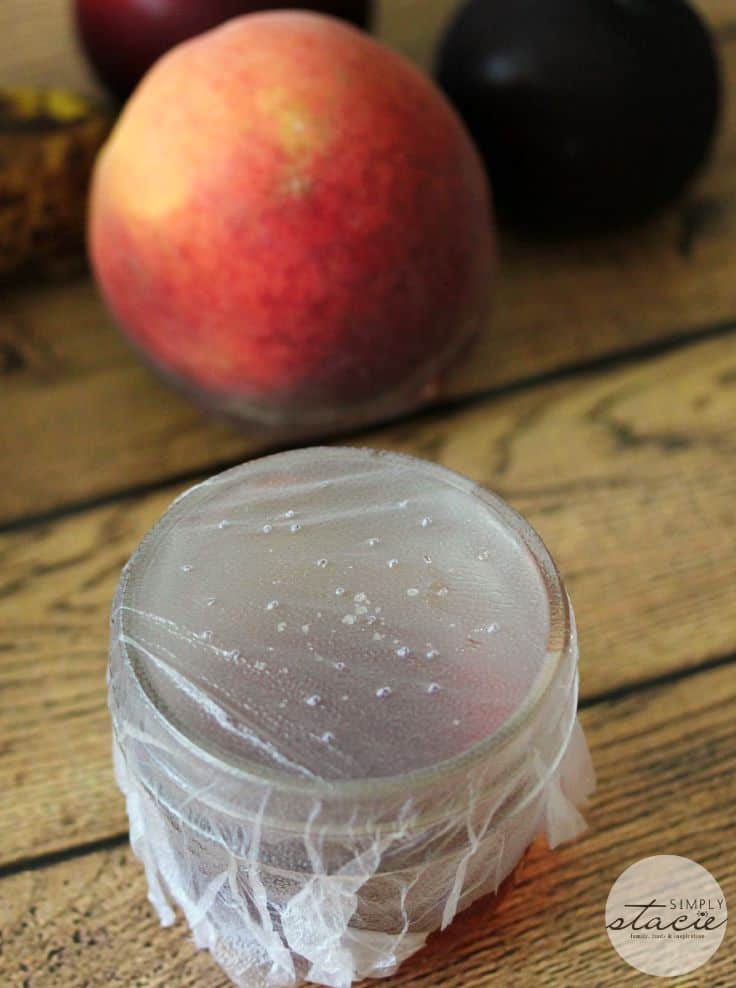 Speaking of bugs, Maids.com has a post, 5 Home-Friendly Ways to Get Rid of Houseflies, which is worth checking out. Houseflies are another critter with a huge "EW" factor and I love that they have shared natural ways to deal with these pests. Pin or bookmark their post for reference too.

Have you ever had a problem with fruit flies in your home?
You Will Also Love
If you liked this post, you will also love these ones!