Best Ever Broccoli Salad Recipes
Broccoli Salad is on the menu at all our special occasion family dinners. Both my mom and sister are obsessed with it. They take turns making it each year. I grew up a "broccoli hater", but changed my tune when I was in my early 20's. Now broccoli is one of my favourite veggies! And I've also joined the friendly family competition for Broccoli Salad champion. Personally, I think mine's a winner!
There's no one right way to make Broccoli Salad. In fact, there are a multitude of ways to serve and a variety of ingredients you can include. One thing they have in common is the healthy crunch of broccoli with every bite. I think that's my favourite part of eating one!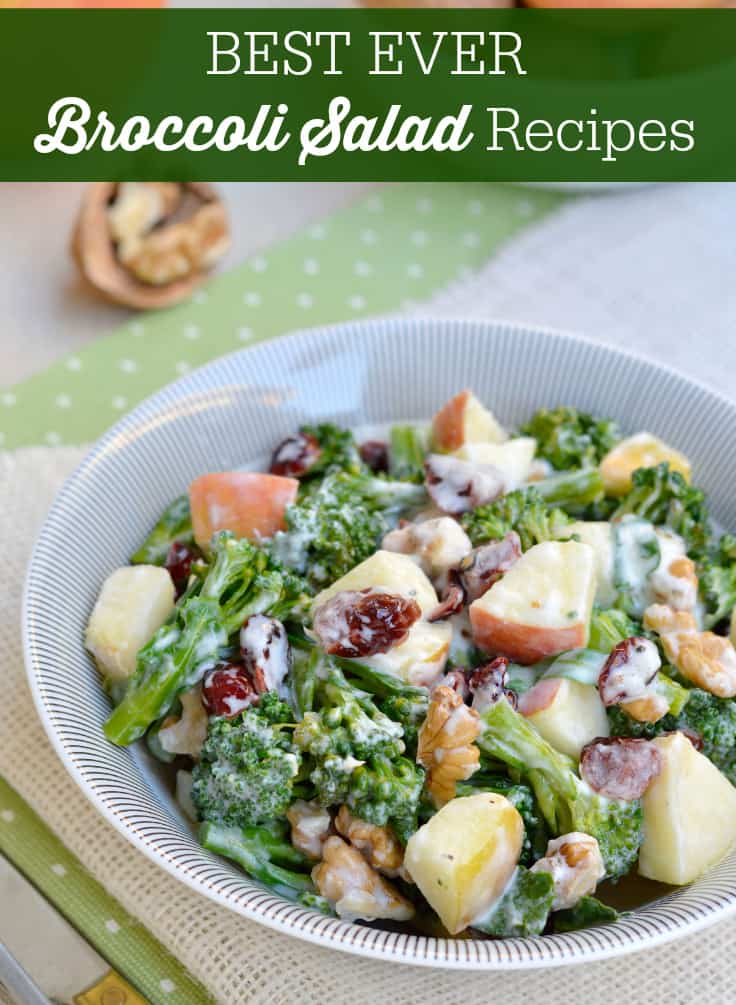 Broccoli Salads
I've come up with a list of 20 best ever Broccoli salads to try this summer and beyond. I plan to make a couple on this list and give my mom and sister a run for their money. It's a healthy competition!
#1 on the list is one of my recipes. It's made with a dairy free dressing and is yummy! Now I need to make my shopping list and pick up the ingredients to make a few of the others on the list.
Which one would you try?