Keeping emergency supplies at home is just plain smart. You never know when something bad will happen to your friends or family. Whether you're trying to be prepared for weather, a medical emergency or just to stock up on things you might need, these 50 essential emergency supplies to stock up on are a fantastic way to make sure you're ready for whatever may come.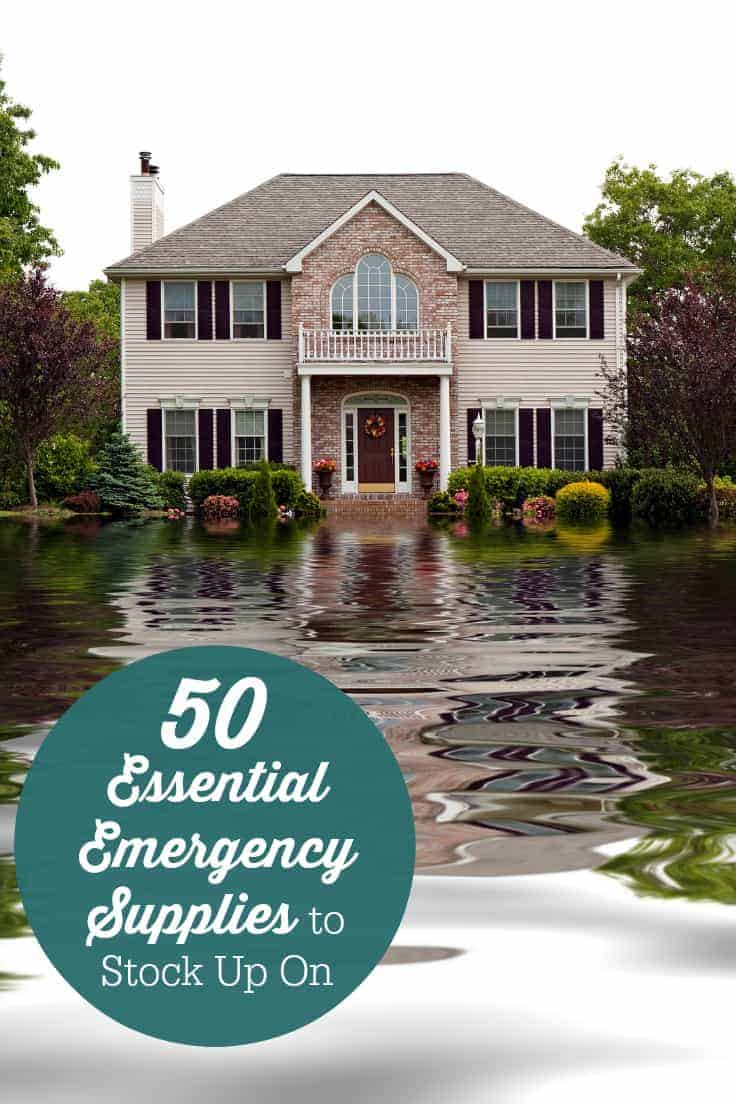 Emergency Supplies
1.      Duct tape
2.      Batteries
3.      Peanut Butter
4.      Rice
5.      Beans
6.      Band-aids
7.      Anti-bacterial ointment
8.      ACE Bandages
9.      Gauze Pads
10.  Medical Tape
11.  Diaper Rash Cream
12.  Paracord or clothesline
13.  Blankets
14.  Cold Packs
15.  Hot Packs (aka hand warmers)
16.  Fire tinder
17.  Feminine napkins
18.  Strike anywhere matches
19.  Disposable lighters
20.  Paper towels
21.  Oats and Oatmeal
22.  Powdered Milk
23.  Baby formula (if you have a baby)
24.  Baby wipes
25.  Flashlights
26.  Candles
27.  Fire Extinguisher
28.  Flour
29.  Sugar
30.  Honey
31.  Baking Soda
32.  Baking Powder
33.  Tuna and Other Canned Meat
34.  Trash Bags
35.  Bleach
36.  Essential Oils – to use in case your medications are expired
37.  Toilet Paper
38.  Diapers (if you have an infant)
39.  Vitamins
40.  Laundry Detergent
41.  Vinegar – both apple cider and white
42.  Motrin
43.  Tums or Pepto Bismol
44.  Children's pain and fever medications
45.  Cough syrup
46.  Water
47.  Prescription Medications that you may take
48.  Tent
49.  Lantern
50.  Cash – both dollar bills and coins
As you can see, the list can just go on and on. These 50 aren't the end all be all, but they're certainly a great place to start. For items like medications, you won't want to have too many of them on hand due to expiration dates, but it never hurts to have an extra bottle or two.
What else would you recommend stocking up on?