Over the last month, I've fallen in love. John, if you're reading this, you don't have to worry. I've fallen in love with you, FUJIFILM X-A2. Where have you been my whole life?
Seriously now – this is a great camera. It's small, lightweight, simple to use and the images speak for themselves. The proof is in the pudding as the saying goes. In this case, the proof is in the pictures. Simply put, the FUJIFILM X-A2 rocks.
Here it is in all its glory. Mine is brown, but it also comes in white and silver. It's a beauty, isn't it?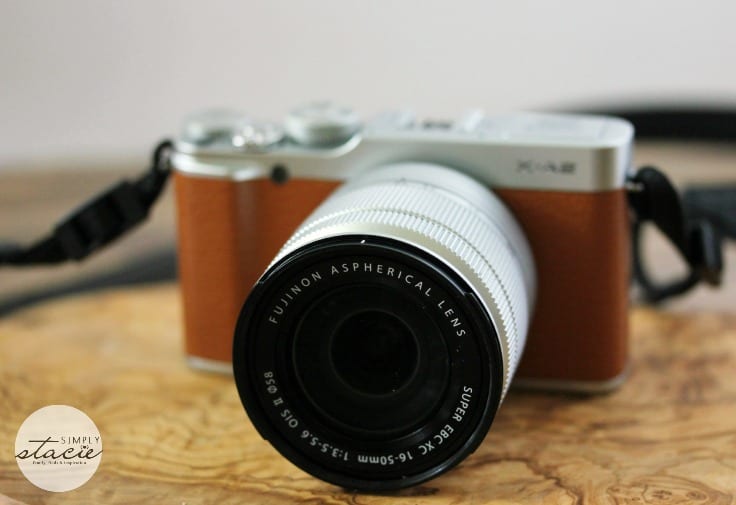 The FUJIFILM X-A2 is a mirrorless camera with MANY bells and whistles.  I've had it for just over a month and have been using it daily. Like any camera, you need to learn how to use and get comfortable with it. I found it very simple to start to use and on my first day, I was already taking gorgeous photos. However, I'm taking my time and nurturing this relationship and learning as I go. The manual is a valuable resource and I've been referring to it multiple times and discovering new ways to shoot beautiful photos.
Some of the key features of the FUJIFILM X-A2 include:
175° high resolution tilting LCD with face and eye detection for fast and fun pictures (it's great for selfies!)
Fast multi-target autofocus so you can capture more than one subject
Auto Macro lets you focus down to 15cm / 6″ (perfect for food or nature photography)
Includes a FUJINON XC16-50mmF3.5-5.6 OIS II
16.3 Megapixel APS-C CMOS sensor
Wireless image transfer to your computer, phone, tablet
Self Timer button
Long-life battery for up to 410 photos
Check out this video for more on the top features of the FUJIFILM X-A2.

What did you think? Are you impressed yet?
So far I've been shooting only in "Auto" or as it's called on the FUJIFILM X-A2, Advanced SR AUTO. This mode is great for beginners because the camera does all the work for you. It automatically optimizes shutter speed, aperture and more. Plus, it also recognizes 58 scene types and selects the most appropriate settings. Your job is take the picture and it does the rest of the work!
Here's a peek at the other settings. My goal is to experience all of them.
The FUJIFILM X-A2 comes with a rechargeable battery, battery charger, CD-ROM with product manual, installers for MyFinePix Studio and RAW FILE CONVERTER, owner's manual, shoulder strap, FUJINON XC16-50mmF3.5-5.6 OIS II, lens hood and the camera itself.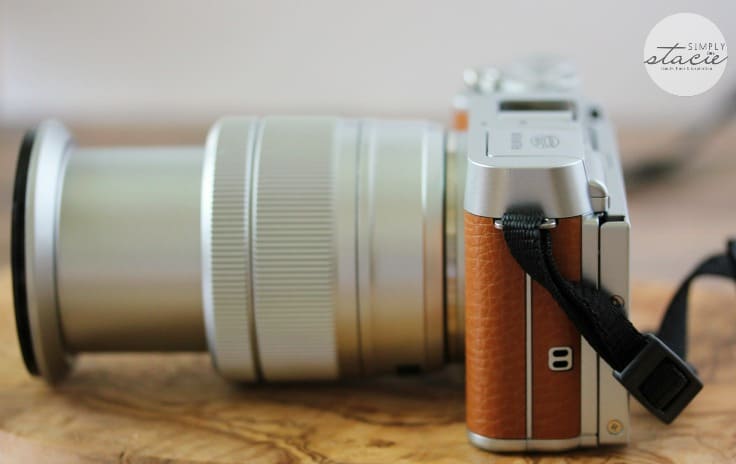 The only thing you will have to pick up is a memory card. I bought mine at Shoppers Drug Mart.
So what kind of pictures can you take with this camera? I'd say pretty much any kind you want! You can do self-portraits, landscapes, macro shots, videos, low light or flash photography and more. My obsession is with food photography and I've been using this camera to photograph many of my recent recipes!
The first time I used the camera, I went outside to the yard and tested it out. I was blown away by the quality and crisp beauty of the images.
It really captures the vividness of the colours. Who knew weeds could look this good?
My new kitten, Reggie, is always a willing subject.
And this is Advanced SR AUTO mode! I love how it captures Reggie as the subject and blurs out the background.
This is Charlie, my sister's Frenchie. I edited this one to be black and white in Picmonkey.
Charlie is waiting for me to throw his ball. You can really see the look of concentration in his eyes.
My parents have a 13 year old Boston Terrier, Maude. My mom said she wants to frame this picture of her.
It also shoots gorgeous portraits! My daughter, Bridget, took some time out from playing and let me snap a few quick photos of her. This one is my favourite.
Let's talk food photography for a second. Food isn't the easiest subject to shoot. Some food is easier to photograph than others. The key, I think, is good lighting and using a quality camera. I was so impressed by how nice my food shots turned out with the FUJIFILM X-A2.
The food photos were the tipping point for me and made seriously love this camera.
In fact, I was doing even more recipes than I normally do just so I could take photos and share them! I've been going a little nuts on Instagram and my Facebook profile. I've had numerous private messages from friends and family members asking me if I thought the camera was a good investment and how much they loved my photos. My answer to them is "Heck ya! You need this camera".
I made this Chicken BBQ Pizza recently. It tastes just as good as it looks.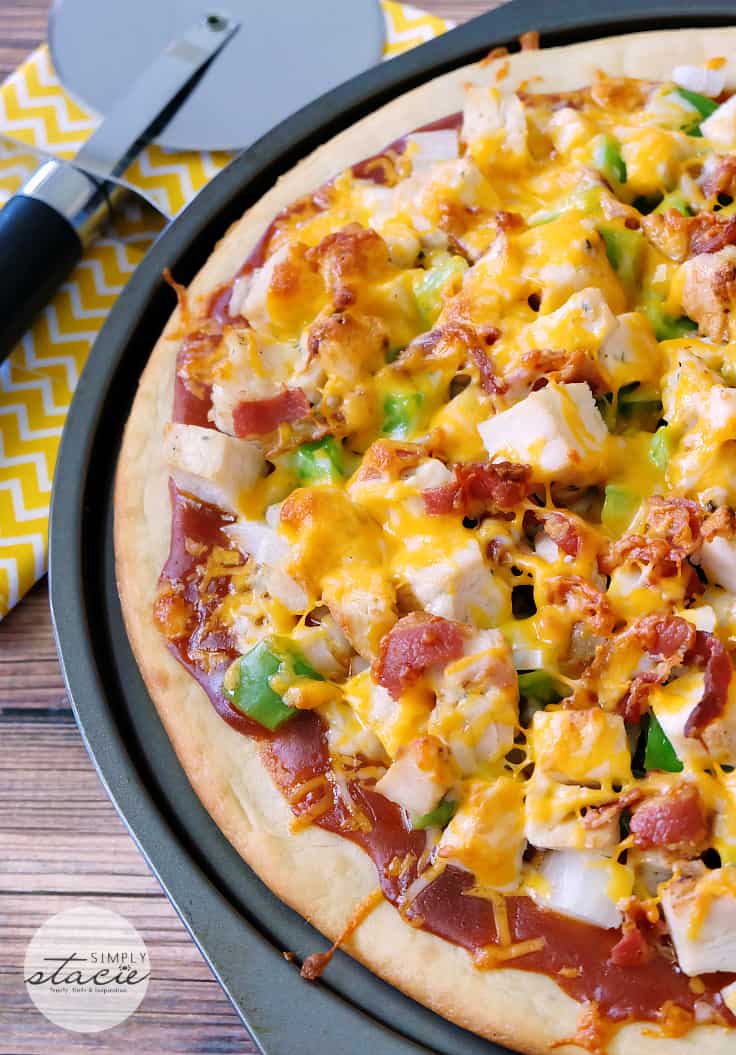 One of the key features I mentioned is the Wireless Image Transfer. I wondered when I opened the box why there was no cords. I expected I would hook the camera up to my laptop via a USB port and upload my images that way. It's way more advanced than that! I now upload the images wirelessly to my laptop through my WiFi. It's super easy to set up and so convenient!
I look forward to continuing to explore the FUJIFILM X-A2 and I'll share more of my favourite images on Instagram. Keep an eye out for the hashtags #FujiMoms and #MyFujiFilm. You'll see photos from my fellow #FujiMoms and myself.
The FUJIFILM X-A2 has a SRP of $599 and is worth every penny. I think this camera can make anyone a great photographer! I'm looking forward to capturing more everyday moments as I continue to learn everything the FUJIFILM X-A2 can do.