10 Fun Things to Do in the Ottawa Valley
I grew up in the Ottawa Valley, but have spent most of my adult life living elsewhere. The military took me away and now that John is retired, we are back in the valley to stay. It's nice to be back home. I was researching fun things to do this summer in the Ottawa Valley. I don't really want to go too far from home right now, but thankfully the Ottawa Valley is home to many amazing attractions.
I've visited Logo's Land, Hugli's Blueberry Ranch and the Champlain Trail Museum in the past and would like to go back with my family. I'm not 100% sold on whitewater rafting. I'm a little nervous about it, but know my kids would love it.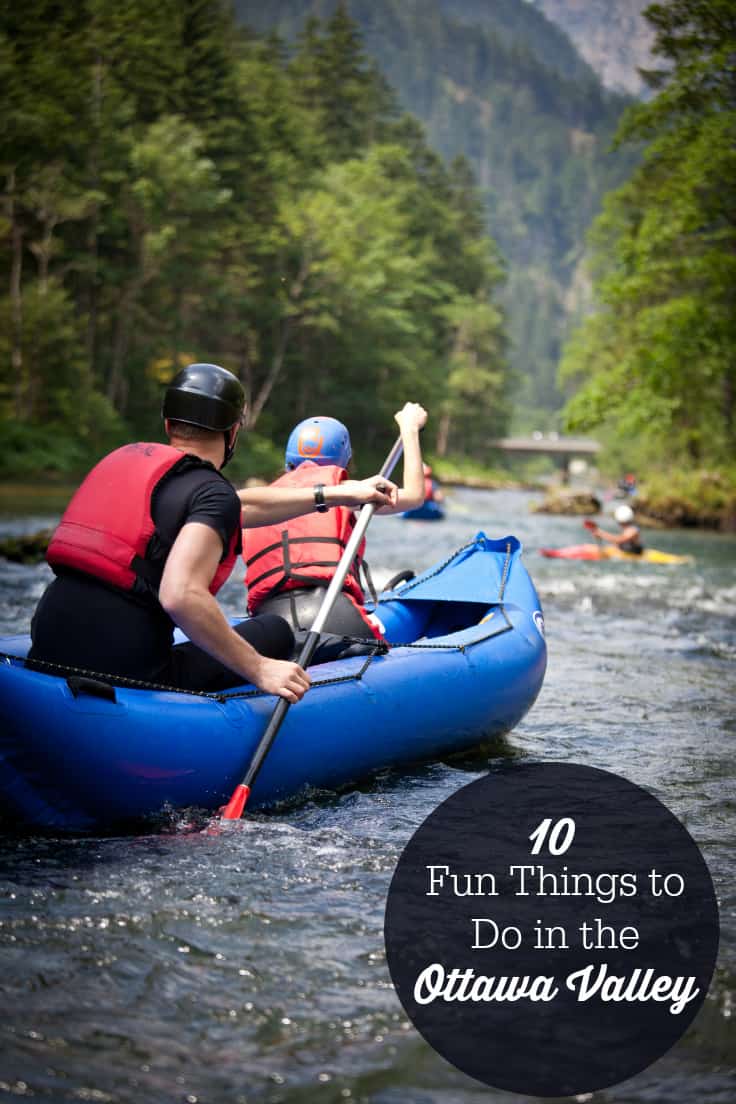 What to do in the Ottawa Valley
Check out my list of 10 fun things to do in the Ottawa Valley this summer.
1. Go whitewater rafting on the Ottawa River at Wilderness Tours! I'd be choosing the 1 Day Gentle Adventure for our family since I'm a big chicken!
2. Take a 2-hour Family Rafting Trip on the Madawaska River with OWL Rafting and immerse yourself in the gorgeous scenery.
3. Explore the Bonnechere Caves in a guided tour and marvel at one of nature's underground wonders.
4. Spend the day in the waterpark at Logo's Land with its giant waterslides, splash pad, private beach and more.
5. Pick your own blueberries at Hugli's Blueberry Ranch. They also have wagon rides, animals, a maze and summer treats!
6. Go camping in the picturesque Algonquin Park and stay in a tent, yurt or lodge.
7. Bring your appetites to Fulton's Pancake House and Sugar Bush. Enjoy their maple treats and explore the surroundings.
8. Take the self-guided Pembroke Heritage Murals Walking Tour and check out the 30 large-scale murals depicting the history, settlement and heritage of the Ottawa Valley.
9. Journey back to the times of the pioneers with a tour through the Champlain Trail Musuem. I love the restored pioneer home!
10. Go horseback riding with the family on a relaxing trail ride at Frontier Trails Kids Camp.
Disclosure: I was compensated for this post. All opinions are my own.
One thing is for sure – I'll be sore after all this excitement. I'll be making sure I have my supply of Rub A535 to soothe my sore muscles. The Maximum Strength Heating Cream always helps me feel better after I've overdone it. Plus, I'll need to be feeling better to tackle the mountain of dirty laundry from our excursion. OxiClean Laundry Detergent has a tougher job than me though and can tackle the dirt while I put my feet up and relax!
Have you ever been to the Ottawa Valley?