Spring Herb Tartlets with Honey and Goat Cheese
I once tried to grow an herb garden. I bought one of those kits and followed the directions. I was doing ok for a couple weeks, but then when I went to move the herbs to bigger pots, they slowly died. I often think about trying it again, but just haven't found the time to research more into it. I've been buying my fresh herbs at the grocery store and every time I do, I feel a twinge of guilt that I really should try to grow my own again.
I love the flavour of fresh herbs and how they transform a recipe into something truly extraordinary. Like this recipe for Spring Herb Tartlets with Honey and Goat Cheese. Imagine a creamy, smooth filling with a fresh burst of herb-y flavour and a touch of sweetness all nestled inside a buttery phyllo pastry cup. They are bite-sized and will be gobbled up quickly!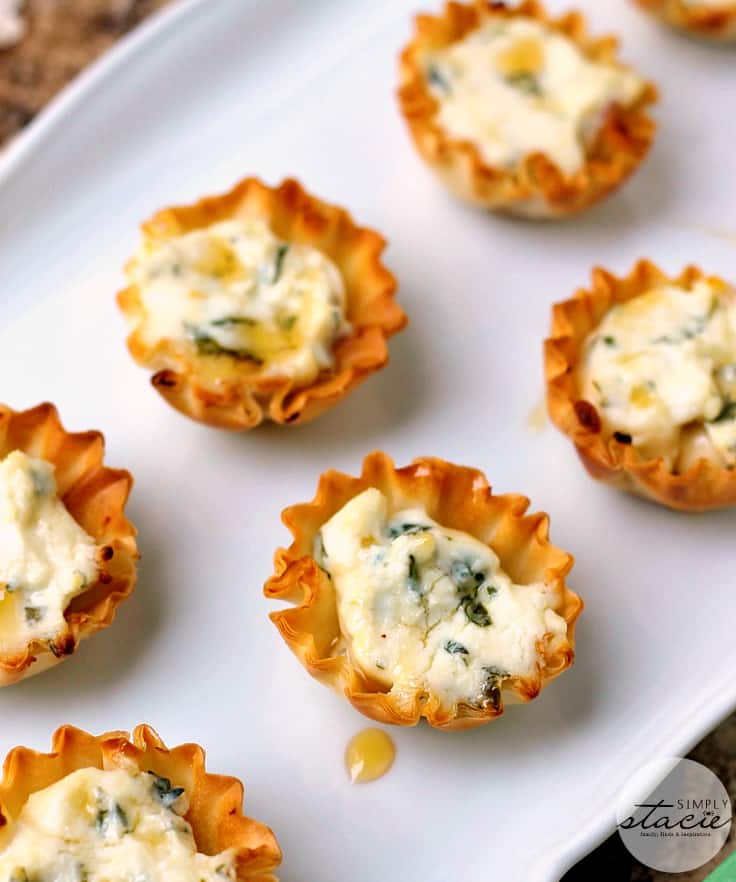 If you are having a get-together and need to bring a dish to impress, make this recipe! They go fast so you may want to double or triple the recipe if you have to feed a crowd.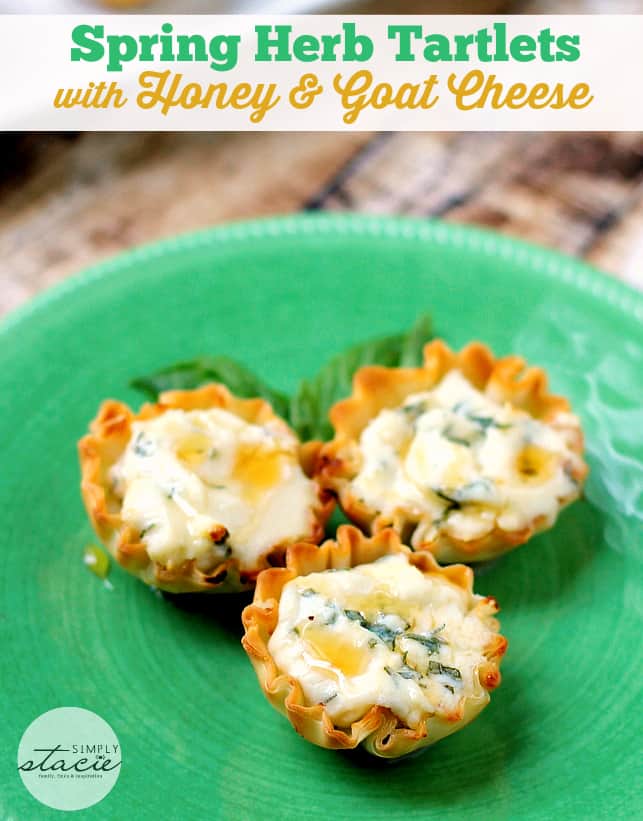 Heck even if you don't have anything special going on, you can still whip a batch of these to enjoy.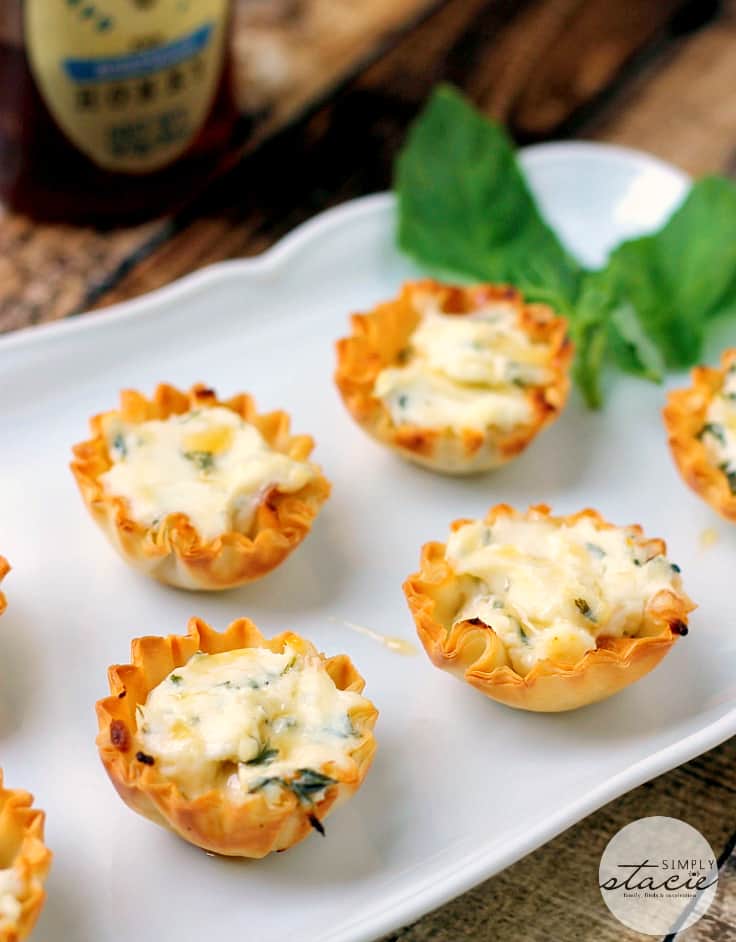 Anytime is a good time to savour good eats!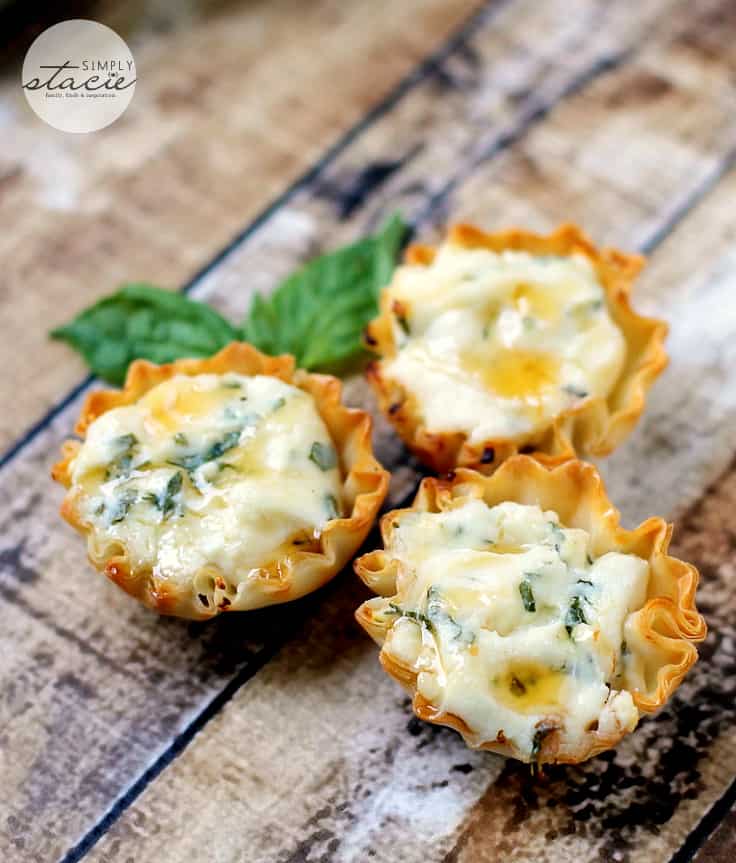 I know, I can't resist a taste! I have to hold myself back from overindulging, but a bite or two never hurts!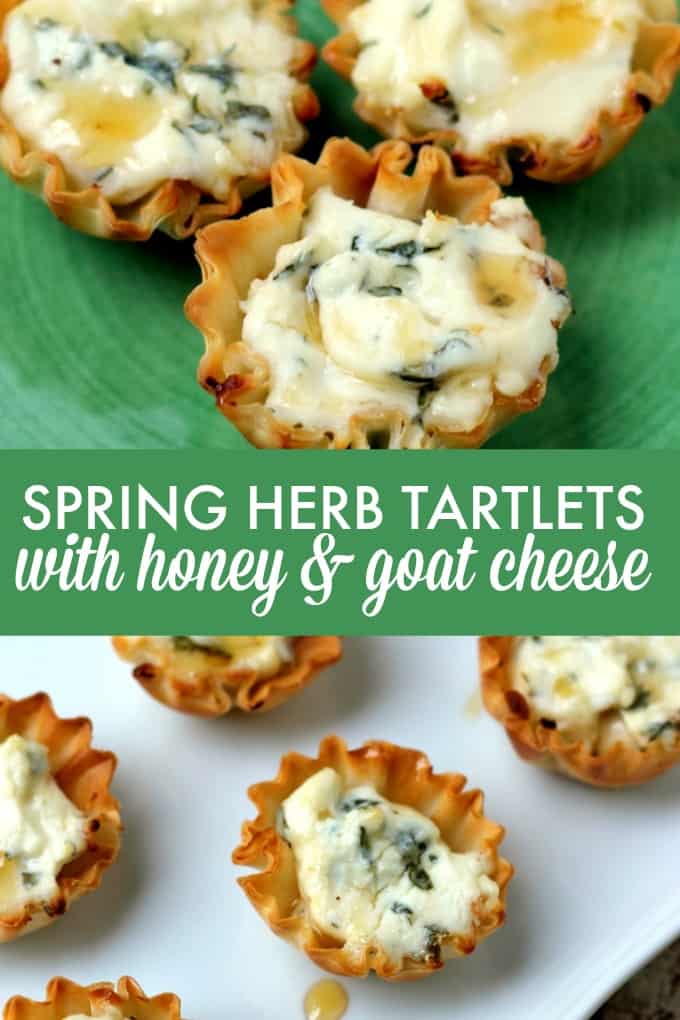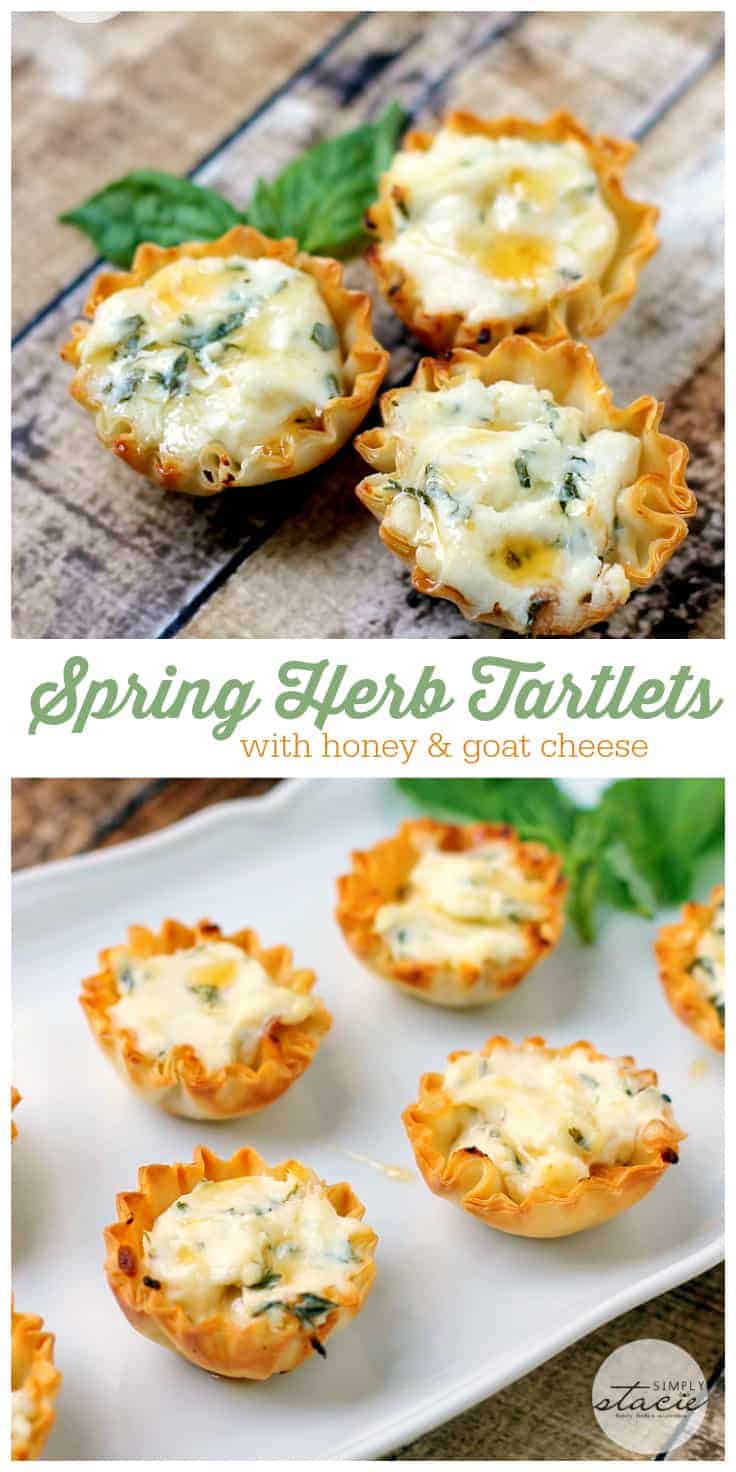 Yield: 15
Spring Herb Tartlets with Honey and Goat Cheese
Delicious recipe for Spring Herb Tartlets with Honey and Goat Cheese. Super easy and super YUM!
Ingredients:
4 oz. log of goat cheese, room temperature
2 oz. cream cheese, room temperature or softened
6 sprigs thyme, leaves removed and chopped
1 sprig rosemary, leaves removed and chopped
4-5 basil leaves, finely chopped
1 tsp honey, plus additional for drizzling
15 phyllo shells (found in the freezer/dessert section)
pinch of salt
Directions:
Preheat oven to 350 F.
In a medium bowl, add cream cheese and goat cheese; using a fork, mash to combine. Add thyme, rosemary, basil, salt; mix to combine. Add honey, mix to combine.
On a baking sheet, arrange phyllo shells. Add about 1 tsp of cheese mixture to each shell, pressing down lightly to fill all space.
Place into oven on middle rack, bake for 10 minutes or until tops of shells are beginning to brown.
Lightly drizzle honey over the tops and serve immediately.
Any shells you have left over can be reheated for a few minutes in the oven.